What a busy weekend it was! For once, I was kind of looking forward to Monday so that my life would slow down a little. My furniture was for sale at two places this weekend, so I spent my time driving back and forth between the two stores and and trying to fit in a date night with friends and my dad's birthday dinner. I believe an 8:30 pm bedtime will be a requirement all week long.
This weekend I was also faced with my first big business decision.  Unfortunately, this decision revolved around letting go of an opportunity rather than accepting a new one. I've considered the progress of my booth in the West Bottoms, and I decided that this would be my last month selling there. Frankly, the numbers just aren't working out in my favor.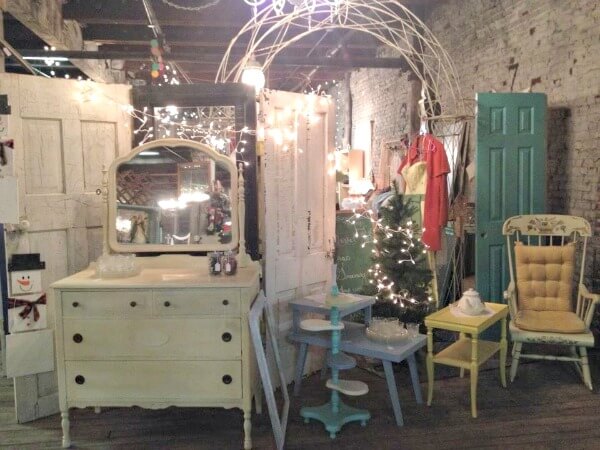 It was a hard decision to make because I love the atmosphere and the experience and all the people I've been able to meet through my time at Bella Patina. I realized I had been looking at the situation from a personal perspective and not a business perspective.
At this point, selling at Liberty just makes more sense for me. They don't take out rent, just a percentage of sales. If I don't sell anything for a weekend, I just don't receive a check.  It is a much smaller shop and I've already become friends with the owners and some of the other vendors, and I can see that I can learn a lot from these people. It is also much closer to where I live and the schedule is easier to work around.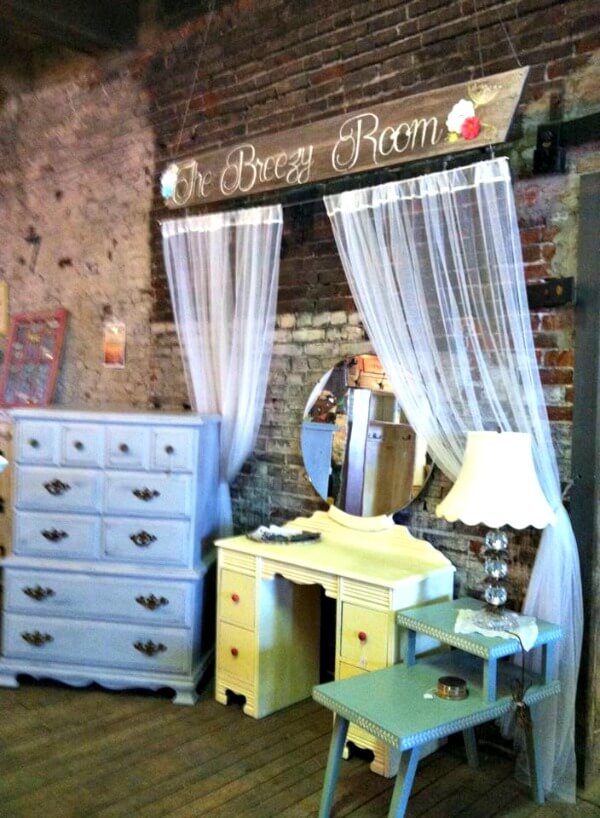 If I'm honest I can admit that letting go of this commitment lifts a lot of weight off my shoulders. While I know it can be done, putting together an entire booth by myself is not my reality at the moment. I had too much going on and I'm glad that I will have a bit more free time to enjoy now.
Now, I just want to thank everyone who supported me and took the time to come visit my booth and see how I was doing. And I definitely want to give a huge shout out to my family for helping me transport furniture and make new projects and set up each month. You're still not off the hook yet, but things will slow down a little!
Now I've just got to figure out where I'm going to display my "The Breezy Room" sign. I think I want to hang it up in my garage for motivation!
What's the hardest business decision you've ever had to make? Is it harder for you to accept new opportunities or to let old ones go?
P.S. Tonight when I get home my new DSLR camera should be there! I can't even wait to try it out! Hopefully I won't have anymore of those yucky, blurry iPhone photos like the ones above. :)
Comments
comments