Hi friends!
I'm in Louisville, Kentucky for the next few days for a business trip. It's my first professional business trip ever, so that's kind of excting.
Unfortunately though, it's 5 nights and 6 days…a little longer than I'm used to being on vacations.
Anyways, hopefully I'll have some time tonight to explore a little bit. All the other nights are filled with work dinners and events. Well I have tomorrow night to myself, too, but I'm gonna be busy watching the premier of Sister Wives. :)
Last night we had an employee dinner on a steamboat, so the only picture I opted to take was the one in which I was most likely to drop my phone over the edge.
After that a few of us went out to have a drink. We saw Fourth Street Live, which was built by the same company that built the Power & Light District in downtown KC, so that was pretty neat. We didn't go in though.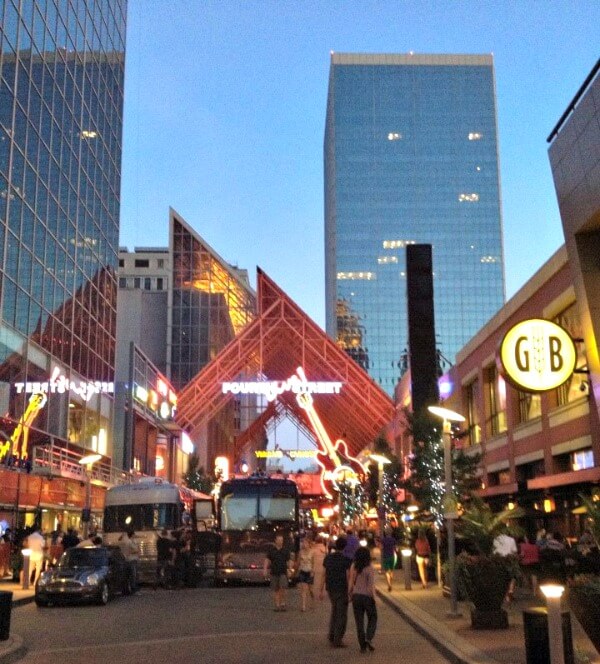 I'll be heading back down there around noon today to take pictures of an event for our organization. It'll be nice to see it during the daytime, but it's also pretty hot and humid here this week, so I'm not looking forward to the trek in dress clothes!
I'm going to spend some time today googling local attractions. I'd love to find a place nearby that has some shops…maybe some shabby chic shops?
I do love to travel, so I'm enjoying seeing a new city. I've been to Louisville once before, but I was 8 or 9 at the time.
Well I better get back to work. Hope you all are having a wonderful weekend!
Comments
comments