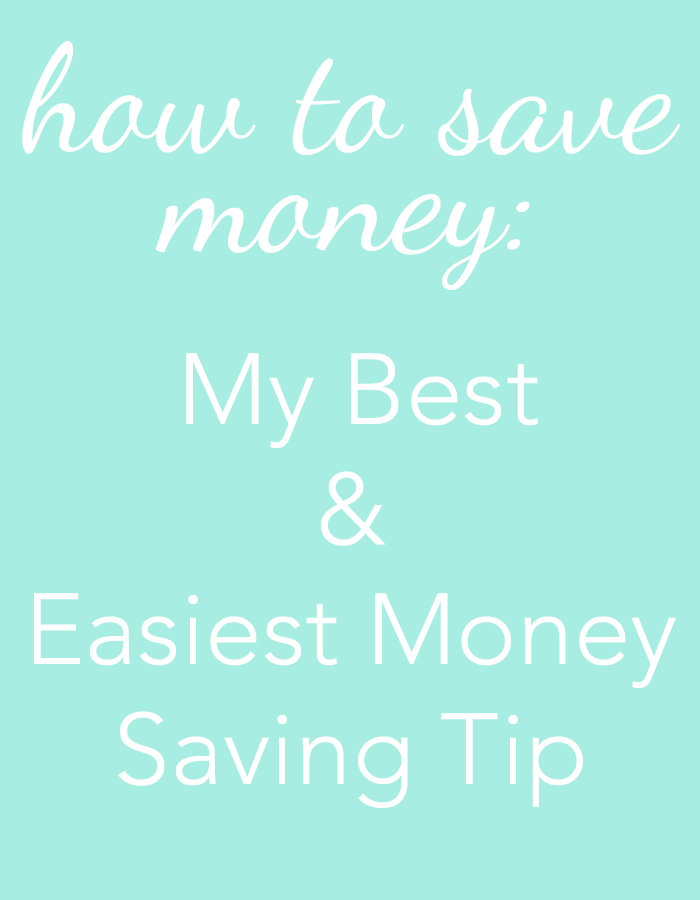 If you know me personally, you already know that I am all about Dave Ramsey and making responsible financial decisions. Will and I are currently completely out of debt and have paid off some pretty big bills like my student loans and his truck that he just had to buy new off-the-lot.
I have skipped a lot of outings with friends and hardly ever bought new clothes to save money in the past and all of my friends are aware that I'm pretty tight with my money. There are a million ways to budget your money and a million resources to help you do so, so I'm not going to bother with that today, but I do want to share the way I've saved money after my budget was in place since high school. It's a little mind game I've always played with myself to help me decide what was really worth spending money on.
First you have to set a minimum for your checking account, an amount that you absolutely can not go below. (If you're a Dave Ramsey fan you'll have a real emergency fund in savings of at least $1000, so it doesn't have to be something extreme.) In high school my minimum was just $200. Oh how much easier life was then!
Then you aim for a higher amount with the goal to move over a set amount into your savings when you reach it. Keeping with the example of my high school finances, I would require there be $200 in my checking at all times, then I'd aim to get it up to $700 as quickly as possible. As soon as I reached $700 I would move $500 over to my savings account and start the process all over. And that's it! Super easy :)
It was especially helpful when I was tempted to spend money on something I didn't need. I would usually decide that I'd rather reach my next goal instead of spend the money.
My favorite part of this system is that it can be adjusted to fit your lifestyle. Your minimum requirement and moving over goals can be as big or little as you need them to be!
So what are your biggest money saving tips? Let me know in the comments if you have your own "secret system." 
Comments
comments