Hey look, it is Trendy Tuesday again already!
Today we will go a little more professional than our previous weeks.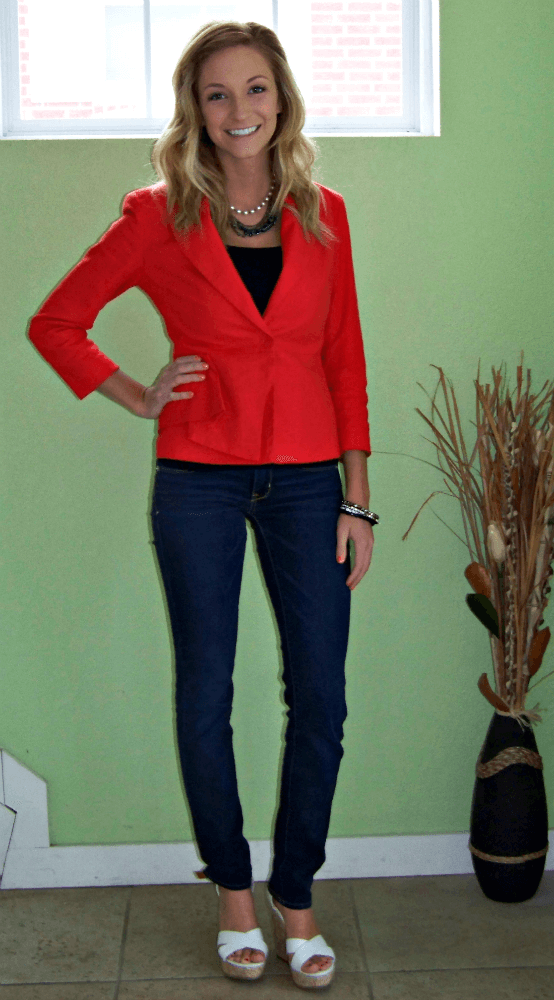 This past week I had an interview with Charming Charlie (an accessory store with the most amazing array of costume jewelry you will ever see) set up through my college's "Mock" Interview Day. It was a great professional experience as well as an excellent excuse for a cute outfit ;)
The key to the ensemble I wore was an incredible red-orange blazer (courtesy of Kala's REAL closet). It was eye-catching and fun, yet completely professional. I felt fabulous in it, and got compliments all day! Everyone needs a piece like this in their wardrobe.
For the interview I wore this amazing blazer I speak of, as well as black pinstripe dress pants, and black patent heels. Of course I was also adorned in some fabulous jewelry, Charming Charlie style.
After my interview I just couldn't take the blazer off, so I paired it with skinnies and black riding boots to dress it down a bit (still feeling quite fabulous).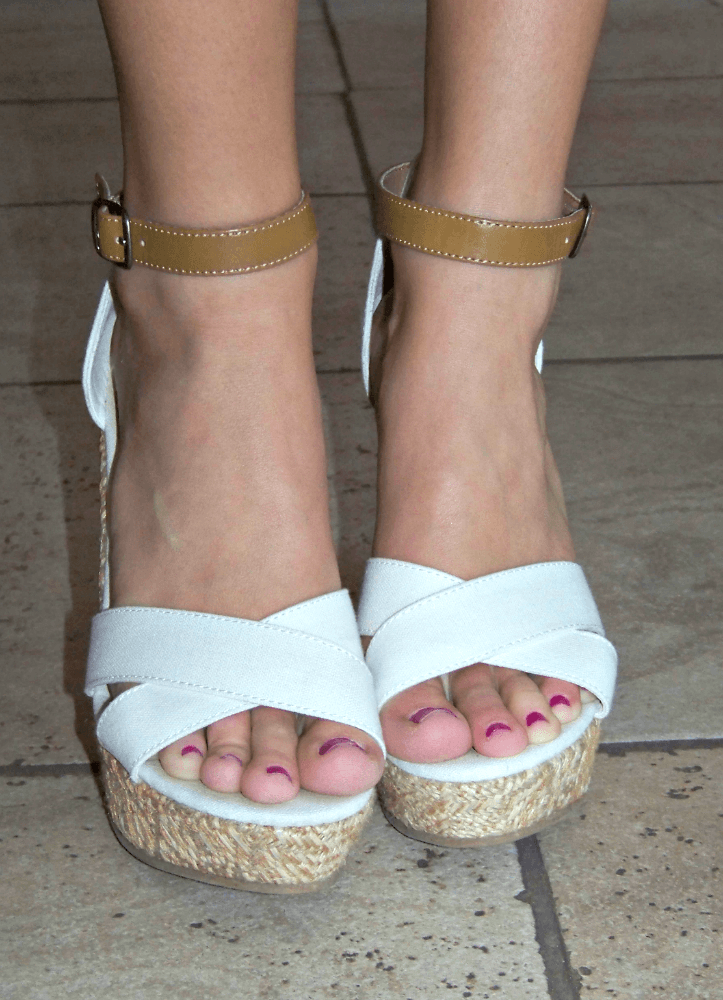 In the photo I slipped on my favorite white wedges instead of boots, for those of you who are ready for a little taste of spring. I know I'm ready! Just add some fun, flirty jewelry and you are well on your way.
Red-orange blazer (New York and Company), skinny jeans (American Eagle), white wedges (MIA from T.J. Maxx)
*We'll also be linking up with Style Elixir and what i wore wednesday. Check them out for more trendy inspiration!*
Don't forget, we also have a GIVEAWAY going on right now until Friday!
Comments
comments