In my last post I talked about preparing Graham's big boy bedroom, but we didn't have his poster ready yet. I wanted a huge poster so I ordered this modern black and white poster in the 24×36″ size. I absolutely love how it looks with the room! (You can get the free printable at the end of this post.)
This post contains affiliate links.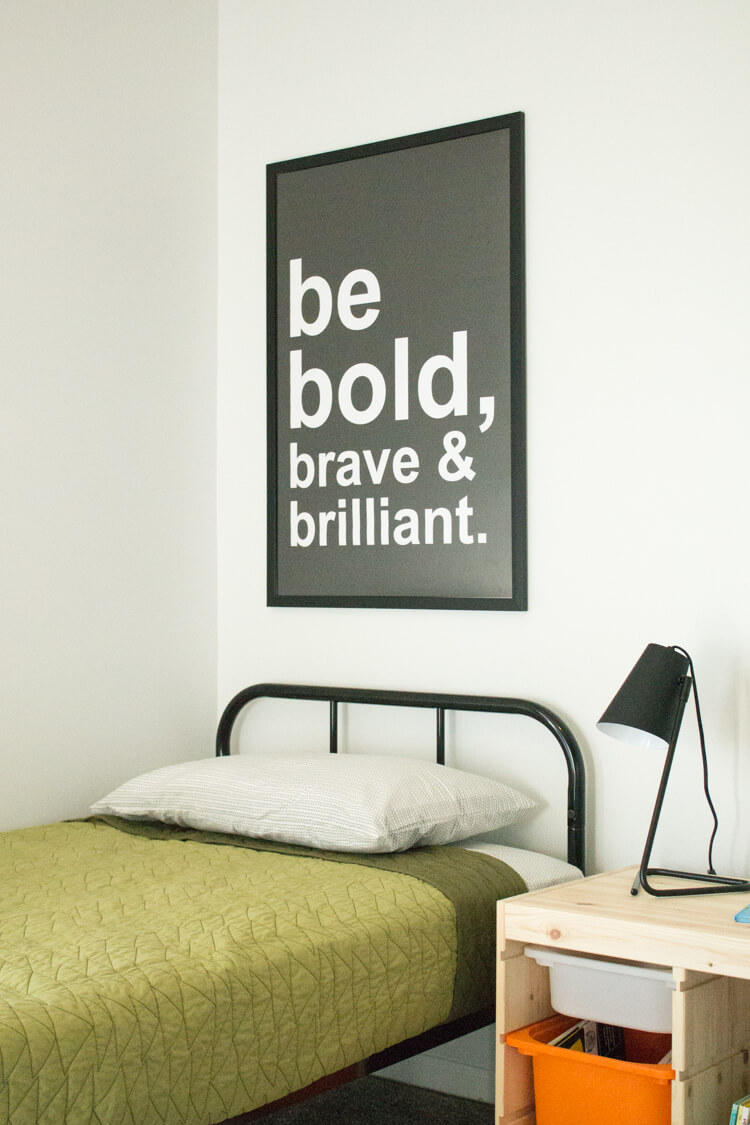 I don't usually like to decorate with sayings. In fact, this is the only one in my house. I guess I just put too much thought into it and don't feel like I would ever say any of the popular sayings. A lot of them are just too mushy for me and while I appreciate the message, it's just not me.
I've been seeing large black and white posters in kids' rooms on Pinterest (like this one) and decided to look for something I could handle. I found a reversed version of the be bold, brave & brilliant on Urban Outfitters (here's one from Esty for $5), and I just decided it's a saying I could get behind.
I decided I'd prefer it with a black background and white letters. So instead of purchasing it I just made my own and printed it at Office Depot. Just pop it in a simple 24×36″ poster frame and it's good to go. I had ordered the print before getting the frame and at first I thought it was going to be way too big. But we tend to buy things that are too small rather than too big and I'm happy with the large size.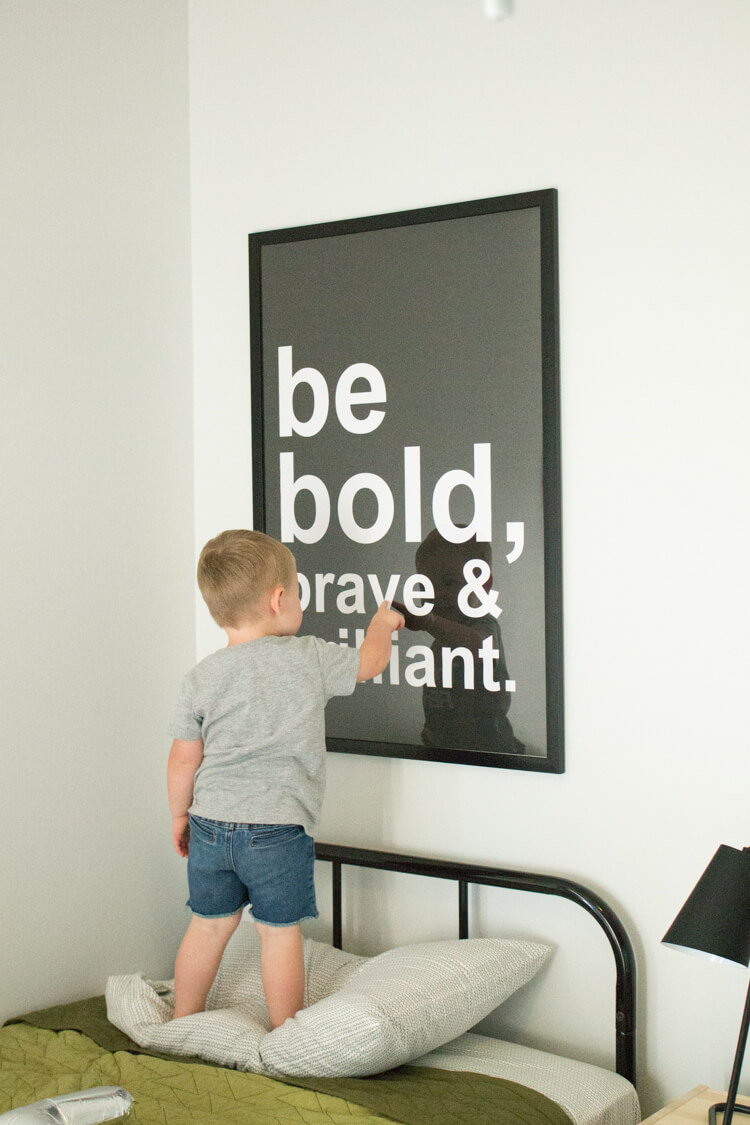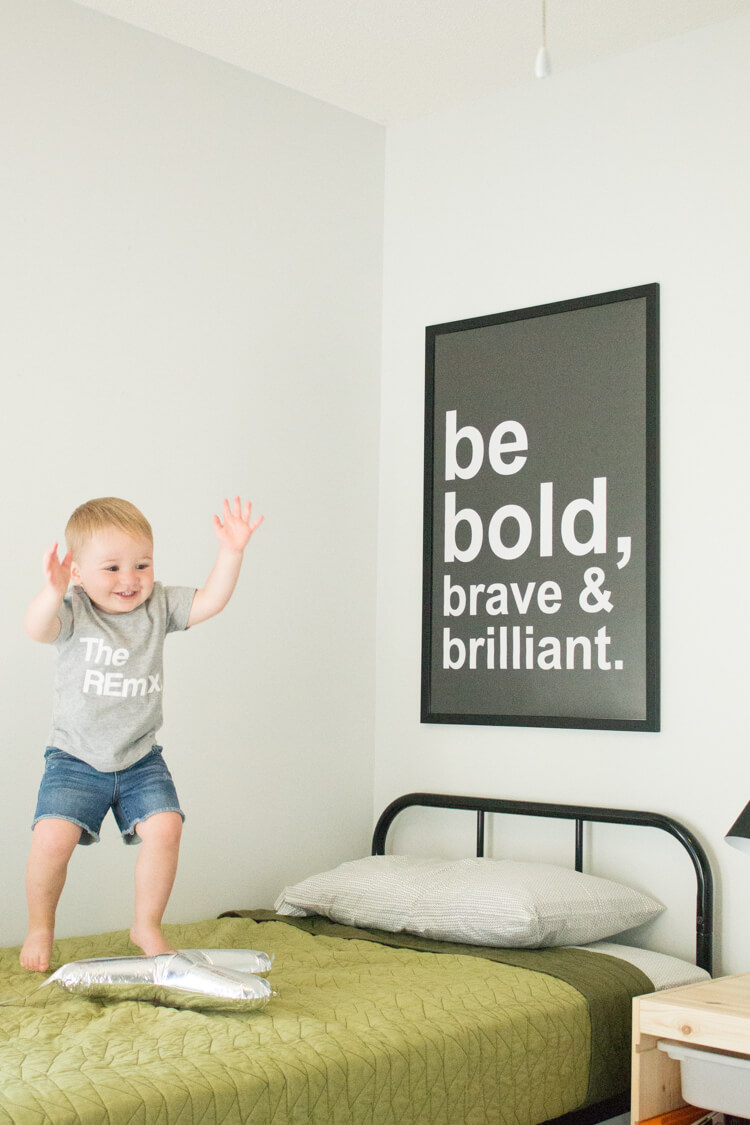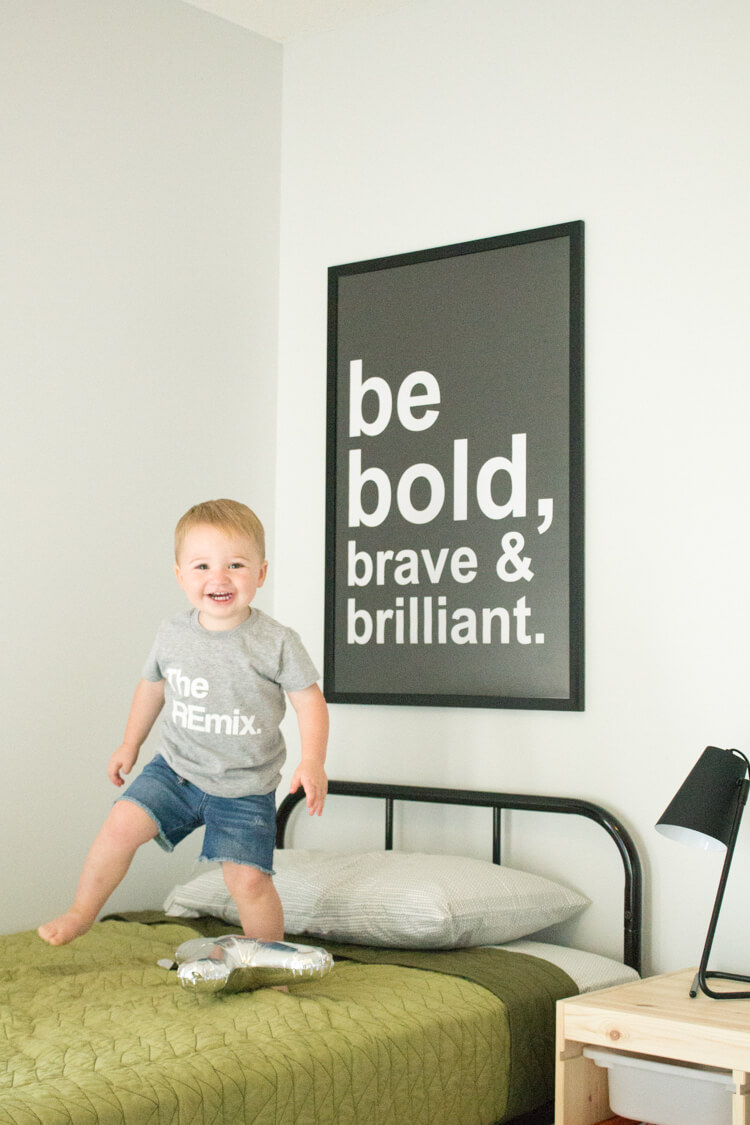 Graham really loves the giant letters and spends a lot of time pointing to them. (And calling them by the wrong name…) He also likes looking at himself in the reflection. A poster, a mirror and an alphabet tool all in one. #winning
This poster fits in great with a modern kids room, but I love that I can move it to any room in my home. If you want my file for a 24×36″ poster with a black background and white font, you can download it here.
If you enjoyed this post, pin it!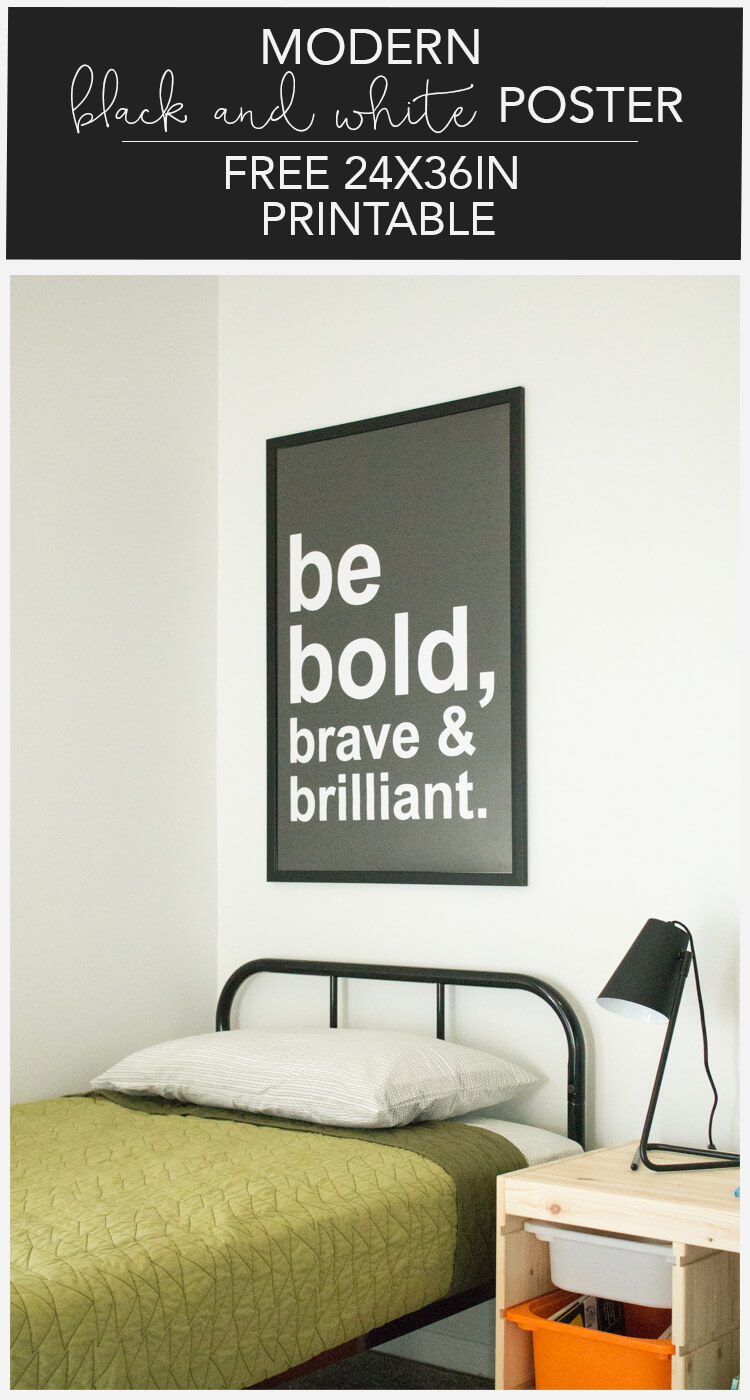 Comments
comments