So by now it's probably no secret that I love any color between blue and green. And because I actually suck at identifying any color that is not straight up blue or green, I classify them all as breezy.
And while I know that these colors are super popular right now, I'd like to point out that in elementary school, my aqua marker always ran out first, so clearly I was ahead of the trend on this one.
I don't know about you all, but I'm ready for spring, so I decided to use some springy paint this weekend.
Here's what I had to work with: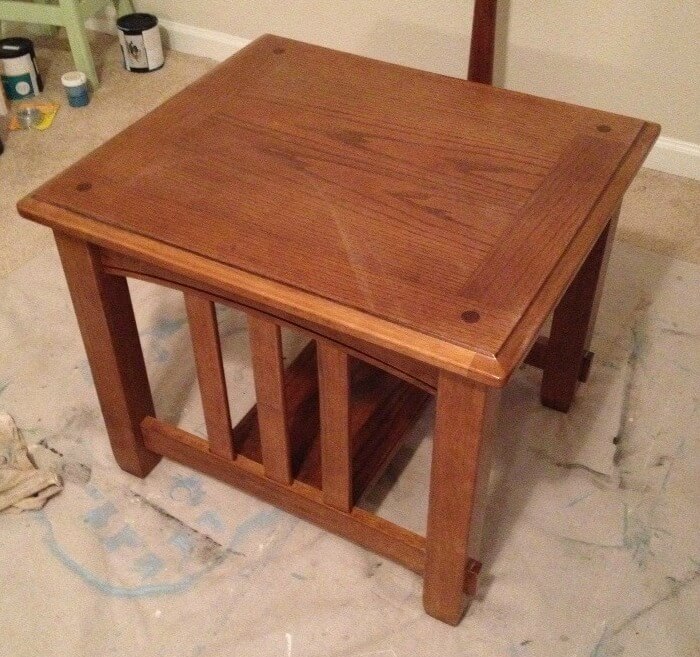 I'm not going to lie, sometimes the not new but not old furniture leaves me less than excited to work on it, but this one turned out better than I expected. I went with CeCe Caldwell's Nantucket Spray, a light mint-ish, sea foam greenish color. (See, I'm telling you I cannot identify in between colors.)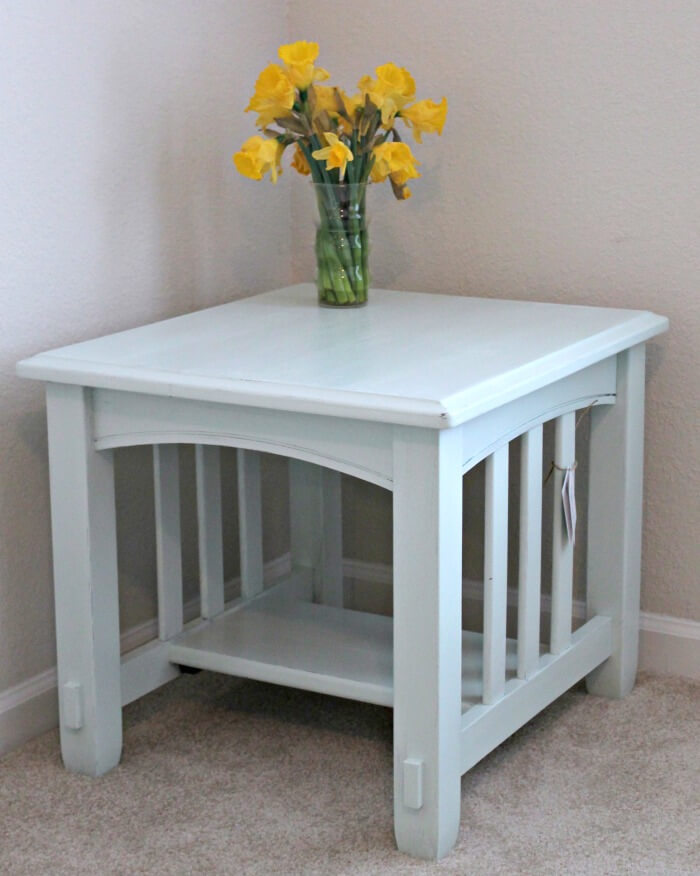 It really does have more of a greenish tint in person. And once again, I thought about sitting it beside my couch and not selling it. Or repainting my TV stand once again. I think it was the dying flowers that I used that brought the whole look together.
It's just so springy and now I want to paint the entire world a shade of greeny blue (turquoise, mint, teal, baby blue, ANYTHING)!
Don't worry, I have some other breezy projects in mind for this week. Spring has sprung at my apartment even if the weather won't make up its mind!
What is your favorite spring color?  
Comments
comments