I am not typically a mushy person. I love me a deep conversation, but not about feelings and all that uncomfortable stuff. But every time I look at this picture that is my absolute favorite at the moment, all I can think is that it melts my heart. I would never normally say anything near that touchy feely sounding, but I must be starting to get my motherly instincts or something!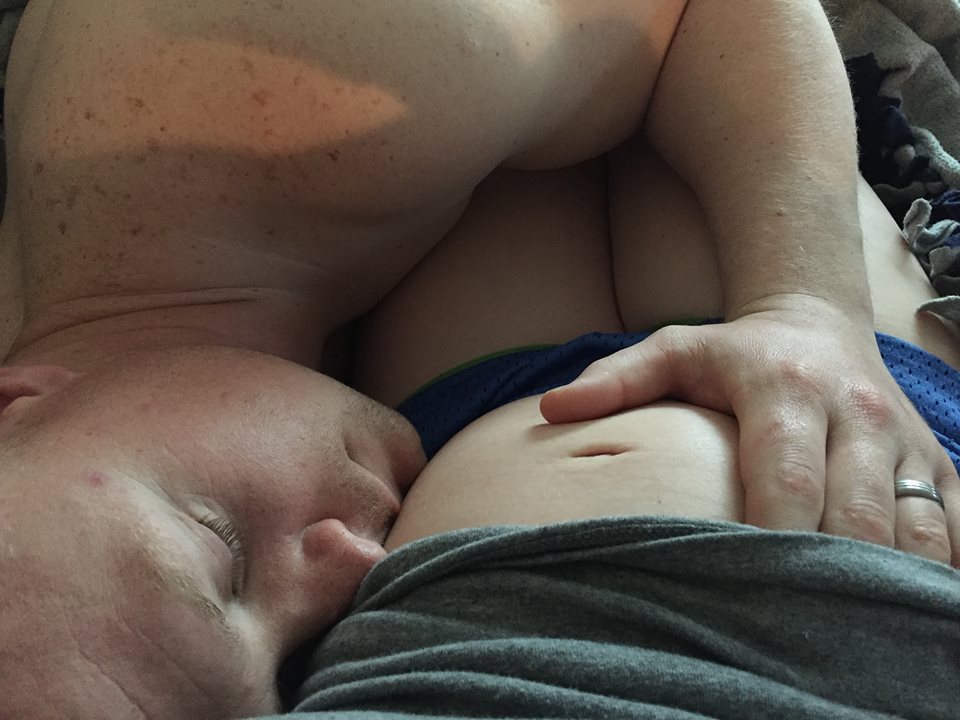 We were relaxing on the couch last weekend and I ended up sitting up because of some fun acid reflux, and Will started talking to the baby to try to get it to kick at him again. So cute!
This morning Will fell back asleep with his arm around me and it started twitching and then the baby started kicking back at it. Too funny! The baby is most active in the mornings so it makes it hard to get out of bed at a decent time. I love sitting there browsing Facebook or Insta on my phone and feeling it tumble around. Everything else can wait, right?
In other news, my sister Ashley and I have committed to renting a booth space in the Rusty Chandelier in St. Joseph, Mo., to sell some new and vintage items. I'll have my boutique clothes available there and some small pieces of furniture and she's going to add in her hand-painted signs. I'm tempted to buy them all from her before she has a chance to put them in the booth. I'm loving this one.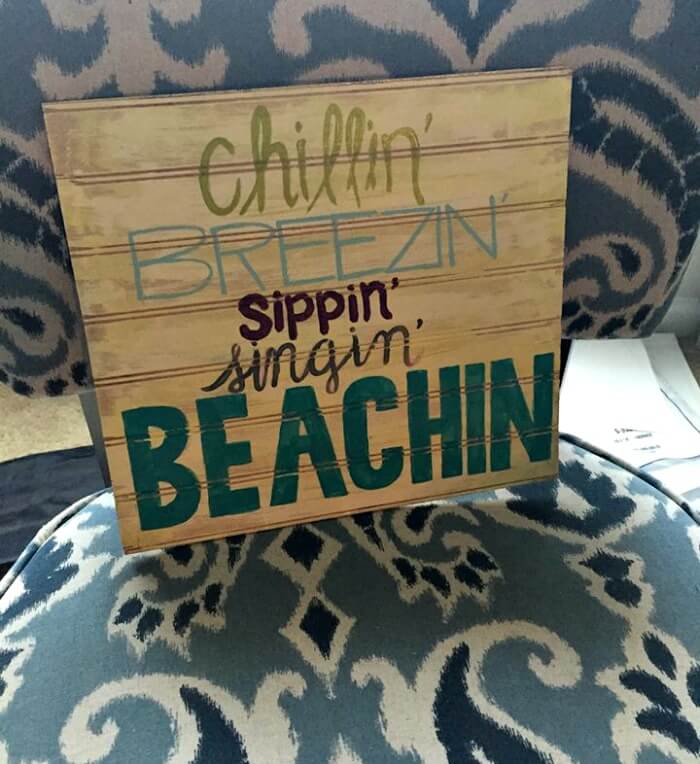 They are having a huge flea market this weekend, so we definitely want to be all set up before that! We're planning to take down all our stuff tomorrow, which means I have to get to work getting things ready to go!