A couple months ago I signed up for a Bigs and Littles Network program. This program connects bloggers, and I was matched with Naomi from Patterned Love. I'm letting her take over my blog today so you all can meet her. Instead of doing furniture makeovers like me, she "repurposes" clothes. She's got some really awesome stuff so be sure to head over and check out her blog and read her story after you "meet" her here!
You'll also find my little interview on her blog as well!
…..
Hey I'm Naomi. I'm so excited to be popping over today to visit!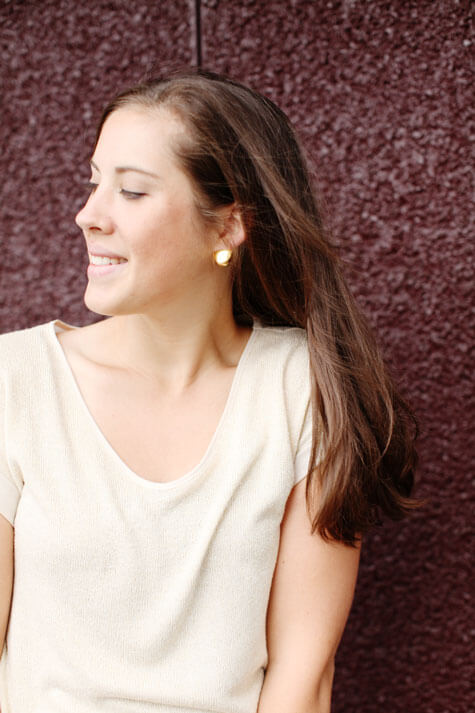 1. If you could have one superpower, what would it be and why?
I'd teleport. I know, I know. This is the type of question only 5yr olds actually have an answer to. But hey, I guess I'm young at heart. Seriously, I've thought this through. Now I just need a mad scientist to make my plans become reality. It would look a little like a nerd movie. And you couldn't just pop into any one's house whenever you pleased. It would have to be by approved request or invite….Ok, the more I talk the more I realize that I've thought this through way too much!
2. What is one thing most people learn about you right away?
What a goofball I am. People tell me all the time that I'm so comfortable just being a goof. And hey, why not. We humans can't be serious 100% of the time, now can we? I could probably put on a one woman dance party just about anywhere, all by my lonesome or in a public setting. The high school girls I spend time with have a running joke about me. When I start dancing they start chanting, "I don't care if you're not dancing. I'M DANCING! I'M DANCING" And it all started because of a blind folded game at camp that apparently I took the dancing portion much more seriously than the other leaders.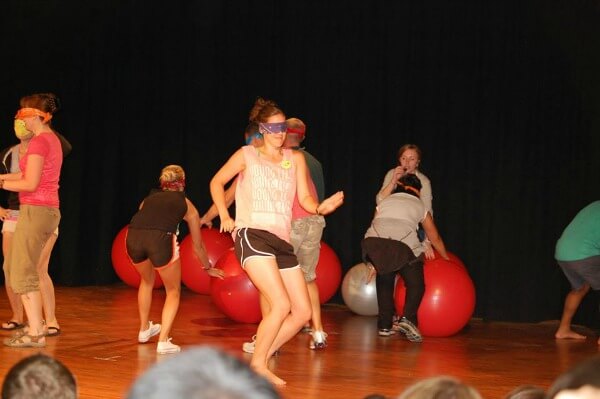 3. Why did you start blogging?
Well I've thought about blogging before, but Patterned Love actually came about because of the girl who does my photography. I posted an outfit on instagram (@patternedlove) and she commented saying I should blog. I got to talking to her later that week and she said she'd love to take photos for me. I thought to myself, "What a great creative outlet!" Not to mention, I live in the Northwest (land of jeans, tennies, and hoodies) and I needed a reason to be more dressed up than that.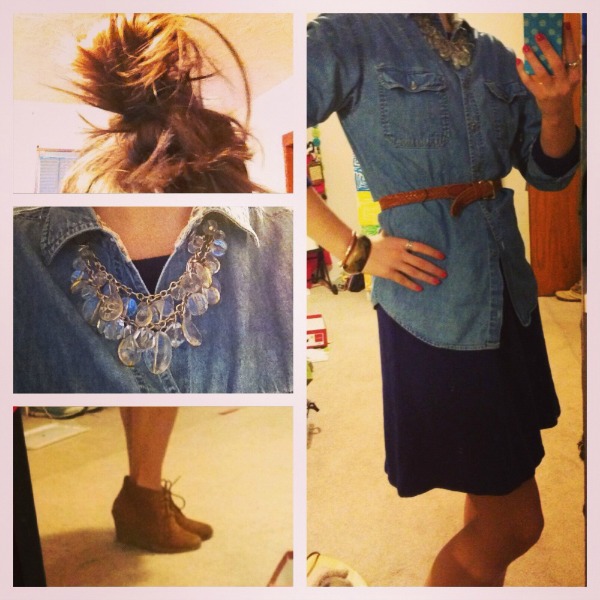 4. Where did your love of refashioning come from?
In the middle of 2010 I took a year off of shopping. Yep, you read that correctly. I purchased no clothing, accessories, or fashion anything. There are a few reasons but that's not what the question is asking. During that year I still really found myself wanting something new a few times. Other times I found myself being really creative with things I already owned. So I pulled out my sewing machine, dusted it off and took whatever spare fabric my mom had laying around when I visited her, and went to work. I've been so into refashioning thrift store finds ever since. I don't like patterns. Maybe because I am not trained to use them. (ironic because my blog is named Patterned Love) I like to use clothes that I already own as my pattern. Trace and repeat!
This has proven super difficult during the past 3 summer months. I've frequently found myself typing up posts at 10pm the night before…maybe this is what everyone does…I have no idea. But I keep plugging away. Some weeks I feel like I have nothing to add to the fashion world… others I think I'm the most innovative and thrifty person around! But ultimately I will just keep being who I am and dressing in a way that I feel confident. That's the goal right? To feel confident in how you present yourself to the world? And some day's for me it's jeans and a v-neck while others I sport heals and a dress. But life goes on, while sometimes projects pile. But those days when you knock out 4 projects feel so awesome!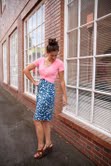 Thanks for letting me step into your world Kala! I'm so glad to be hosting you too over on
Patterned Love
!
Comments
comments