Merry Christmas Eve!
Yesterday I got a couple unexpected gifts from coworkers and decided I needed a quick, simple gift to give back. Last year I made my co-workers some homemade hot cocoa mix and it was a hit, so it's now my go-to, last-minute gift. If you've got to to whip something up super quick, this is the perfect thing.
I just googled a homemade hot chocolate mix and landed on this one by Martha Stewart that only requires 3 ingredients. I had all of these already, but if you don't, one quick trip to the store will take care of that.  I actually put mine together before work this morning, they were that easy.
I printed off my gift tags here (…and I'm getting ready to print off some more for my presents at home, I love them that much!) and used some left over ribbon I saved from a Christmas gift last year.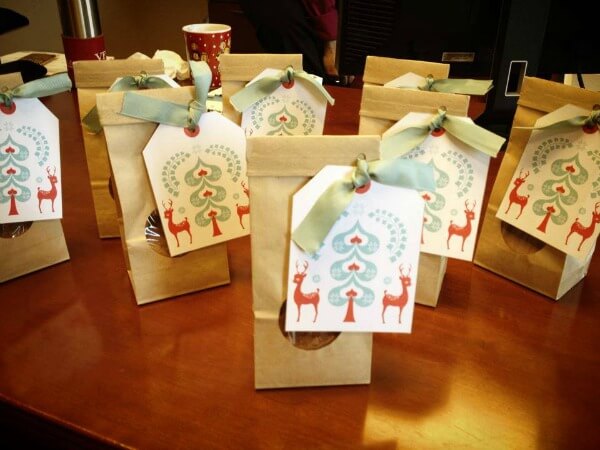 I got the bags from pickyourplum.com last year, so I'm not sure where you'd find them now, but a party favor bag would work great as well.
I hope you all have a safe and happy holiday! I'm excited to be spending the next couple days with family!
What is your go-to last-minute Christmas gift? 
Comments
comments