I have been seeing these Jord watches all over the internet, so when they reached out to me to review one, I was all over it!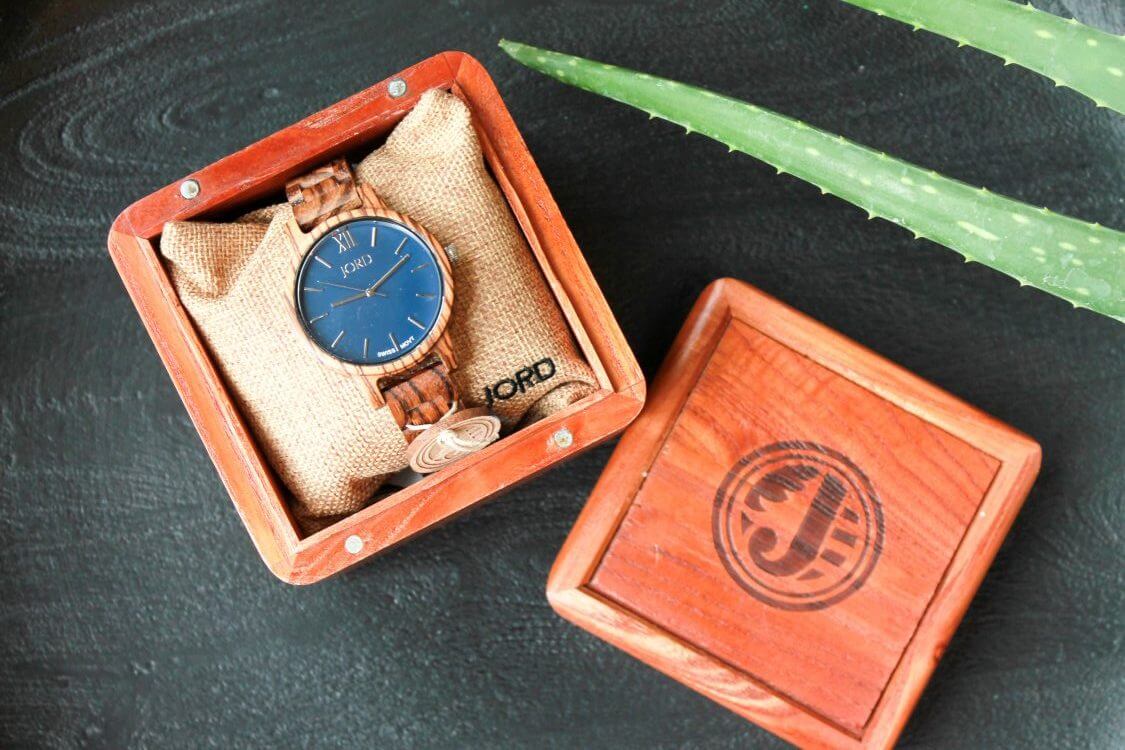 I asked my husband, my dad and brother if they wanted a wooden watch and my brother was the first one to jump on it – and now the other two regret it! At first they seemed a little confused by how you would be able to wear these wooden watches, but when you see them, it makes sense. And they're so cool!
I feel like buying gifts for guys is so hard – but these watches are perfect! They're sensible but still unique, but not so unique that they're "too stylish." Don't tell them I said this, but the guys in my life just really aren't all that stylish. But they can still make an awesome wooden watch work! It will look good dressed up or down (since down is the most likely way it'll be worn over here).
Valentine's Day is right around the corner and seriously, if you want to get your guy something that he wouldn't be expecting but will still love, this is a good contender! And note to the ladies – they also have women's watches!
Jake chose this Zebrawood and Navy watch from the Frankie series. Even the wooden box it came in is cool and you can tell it's just a great quality product.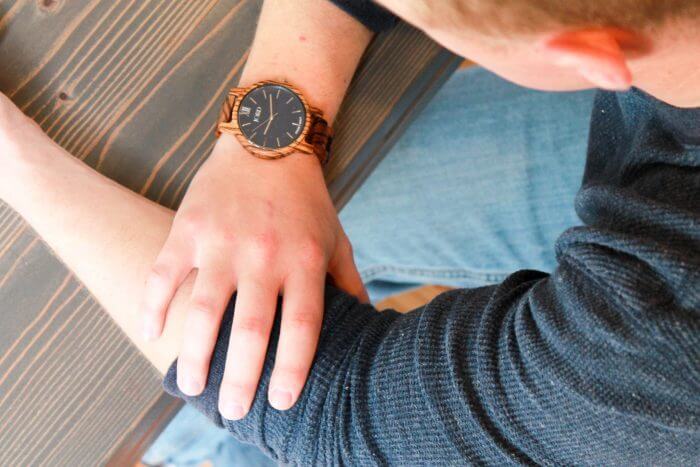 The best part of this for you is that Jord is hosting a giveaway! Every person who enters will be entered to win a $100 gift code to use on the JORD site! 1 person will win, but everyone will receive a consolation code worth $25.00 at the end of the contest!
Ok so what do you think? Would you wear a wooden watch? I totally want to up my style game with the women's version!
Watch Gift Ideas