Last night I finally got started on this little dresser I've had for a while, and I finally remembered to take a before photo…kinda.
Maybe I had already sanded the first drawer…but close enough. I'm telling you, once I get going, I just forget about the photos.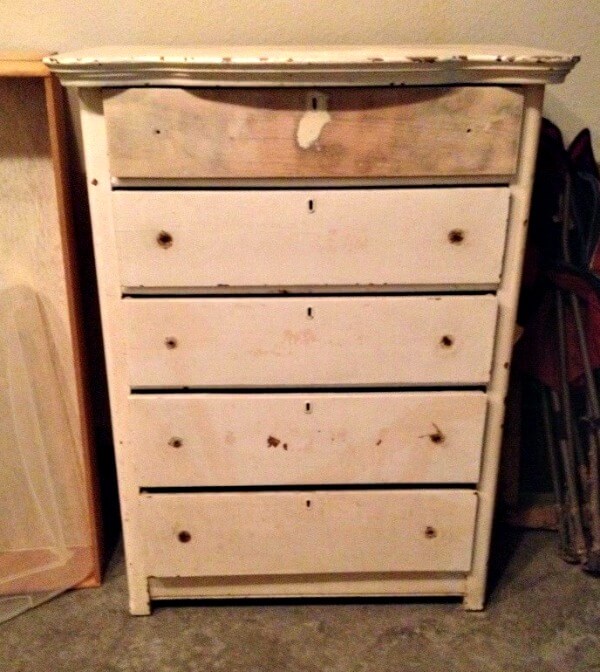 Honestly, I've been putting this one off forever because the paint was super chippy. I though it was going to be a huge pain to get it all off. As it turns out, it's sanding off quite nicely. I'm going to spend my evening sanding tonight and hopefully I'll have it ready to paint by tomorrow. I would like to get everything sanded and primed tonight.
It feels so good to finally be starting a new project. I haven't painted anything for a few weeks and I'm ready to get back into it. I'm also planning on stalking some Christmas Pinterest boards for new ideas for the booth.
Are you working on any new projects this fall?
Comments
comments