Yesterday at work we had a retirement meeting that was a tad depressing when I realized how many more years I have left until I can freely travel the world.  So, to make myself feel better, I did what any sensible person would do…I started a countdown on my iPhone.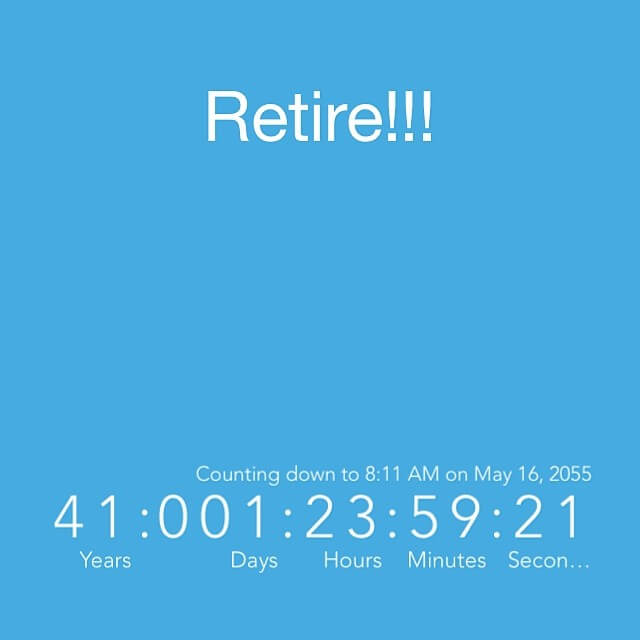 And then I giggled about it to myself for a good 20 minutes because that is just ridiculous. Only 41 years, guys. I've got this.
For all you experienced workers out there, how do you deal with the idea of working for the rest of your life?
Comments
comments