Ok – so I'm starting to freak out about this whole moving thing.
Mostly because I'm working (on my lunch break now of course!) and I just feel like there is so much I need to be doing at home. Like packing.
Yes. I'm moving tomorrow and I have not started packing yet. I haven't even got any boxes, and I don't plan to.
I have this theory that it's not a big deal and I'll take it as it comes and just load up my car a few times since I'm moving across the street and I'll be moved. And of course Will and his dad/friends will haul all my furniture.
This is a pretty accurate theory. Except now it's the day before and I'm not so calm about everything.
Luckily, I have FINALLY got the electricity and cable/internet transferred over. You'd think it wouldn't be that hard. But each transfer of service required 3-5 calls which I've been making during my lunch breaks at work. I was on the phone with Time Warner Cable for an hour and transferred about 5 times before that issue finally got settled. Then they tried to give me a "huge discount" for a package including a home phone for $150/month.
Uh, no thanks. I was looking to pay something like $40/month. You're way off. AND no one uses home phones anymore. Seriously. I hate calling these companies.
And THEN, on top of that, everyone keeps asking me if I'm nervous to be moving in with the boyfriend. Which I'm not. Except now I've been asked so much that my mind feels like it should be worried about something, so it just makes stuff up. So this time, it's worrying about how we're going to spend all our time together. Like I'm starting to feel like I'm the host and I'll have to keep him entertained.
Obviously, this is just me being silly and making stuff up. We both like to sit on the couch and be lazy and do nothing (which is what we are NOT going to do, right?), so I doubt entertaining him will be that big of a deal.
AND THEN (last one, I promise), I noticed the other day that the boyfriend actually has his own stuff! WHATT?! Ok – I actually did know this already, but when I've been planning in my head where I'm going to put everything, I haven't been figuring any of his stuff into the equation except his bedroom furniture that I want to paint. Oops.
So I was in his room the other day and noticed all his Army/National Guard camouflage stuff, and I realized that, no offense America, but Army gear doesn't really match my décor style. I'm really hoping all that fits in his little guy closet. Because I wasn't planning on putting it in my nice walk-in girl closet.
But really, all this worrying is unnecessary. Because have you seen how cute he is? (I'm never mushy on the blog – so I can be just this once!)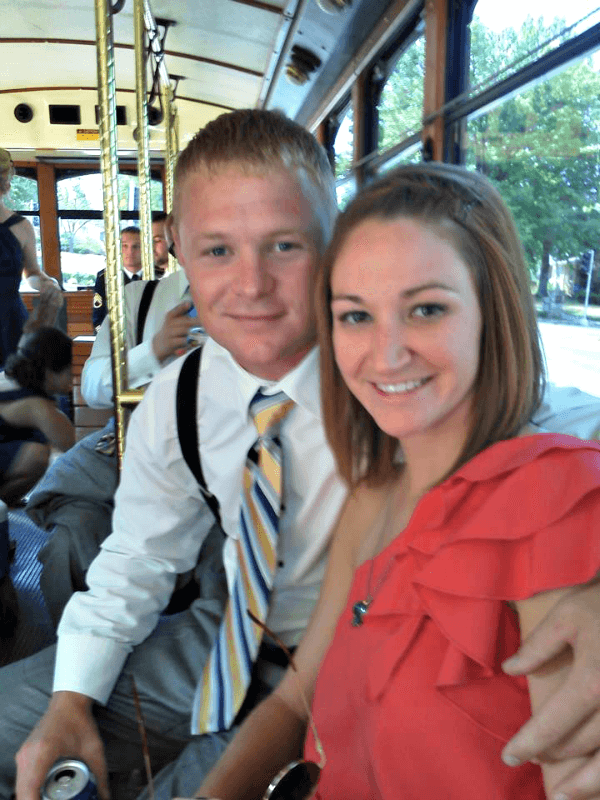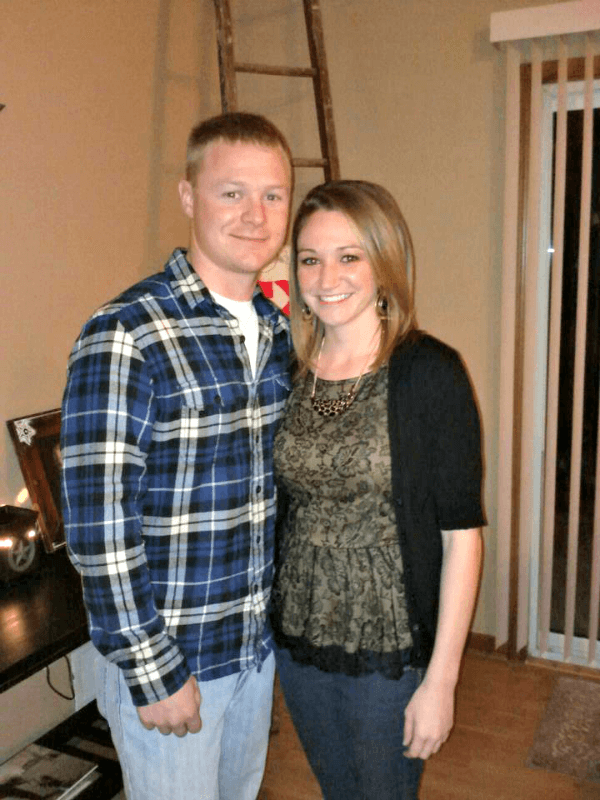 And why are all my pictures blurry? Somebody buy me a DLSR camera, like now!
No but really, I'm actually super excited. I can't believe it's happening tomorrow. When we were looking at places a little over 6 weeks ago I felt like it would NEVER GET HERE. And now, I don't have enough time left! Funny how things work out that way. :) I just can't wait until we're driving each other crazy! Seriously. It'll be fun in the most annoying way!
I'll be posting moving pics to Instagram tomorrow, where maybe they won't look so blurry!
Comments
comments