I know what you're thinking. You read the title and you're like, "Yah we know, you mention it every day."  But I'm not referring to the act of getting married, but I think I really can own this position. This wifey title. (I promise to never say "wifey" ever again. It does not suit me.)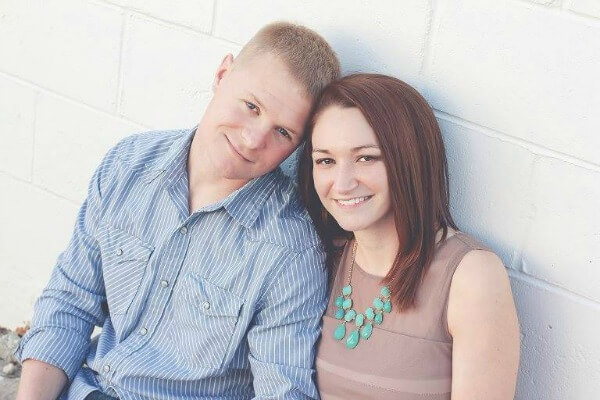 My newfound confidence in becoming a wife in a few short months presented itself yesterday after I had worked a full day of work, had gone grocery shopping in freezing temperatures (it was cold walking to and from the car), and was in the process of cooking dinner.
Will had all day off, although he did have to work from about 4-9 pm last night, but still, ALL DAY off and hadn't accomplished anything. I had told him earlier not to waste the entire day and to get some homework done. (He's using the GI Bill to go back to school, which actually means that I am also going back to school for a degree that I already have.) What he had done included eating out with a friend and playing Call of Duty. He thought I wouldn't know that he played COD but I had to switch the cable back on when I turned on the TV, so I knew.
Oh, and, he has a six page paper due tomorrow night, so no big deal.
So after doing ALL the things I had done all day and knowing he had done nothing, I was beginning to feel unappreciated (Real Wife Trait #1). And then, as I was trying to brown hamburger, the burner started smoking and smelling really bad, so I removed the pan and noticed that something had spilled on the burner. Oh great! So not only had he not done any homework, he made messes and didn't clean them up. Perfect. (Real Wife Trait #2)
So then after my extremely hard day of working my desk job, and grocery shopping, AND cooking dinner, I sat down and started doing homework. I was getting really smug with myself because I had accomplished so much and I could nag at him when he got home about it ALL. (Look, I'm going to be a great wife!!)
So then he gets home and I called him out on the video games. 1 point for me. And I told him before he fixes himself a plate, he better clean up whatever he spilled on the stove. He said he hadn't been cooking so he didn't spill anything on the stove. Whatever. Well then I realized I had made mashed potatoes Monday night and they boiled over. Oops. Ok, so the score is tied, but I actually had been doing his homework that night, so I still won!
If that story is not enough to convince you that I am wife material, I have more from this morning.
We were supposed to get up at 5 am to go workout. We did not, but I did. I was almost ready and told him he better get up because I wasn't waiting on him. At that point he said he wasn't coming. And for some reason I was just really irritated that he wouldn't get up. So before I left I said, "I'm just getting frustrated with your lack of follow through lately." I'm giggling at how stupid that sounds now, but it was a real stinger at the time.
I got back home at 6 am and the lights were on. I stepped inside to the sound/smell of breakfast cooking. He was a little irritated with me now, but I SHAMED HIM INTO GETTING OUT OF BED.
This marriage thing should be a breeze.
P.S. I will never get away with this behavior again now that I've blogged about, so I will need to find new tactics. Feel free to give me tips. :) Also, I think I'll try to be a little nicer to him for a while.
Comments
comments