Happy Wednesday! I really feel like today should be Thursday or Friday, so that's a bummer, but hey, we're halfway through the week!
So I got my first DSLR camera Monday night, and to say I'm confused would be an understatement. I've adjusted the shutter speed, aperture, and ISO and haven't noticed a difference in my pictures, except for at one point when my pictures were coming out completely black. That wasn't good.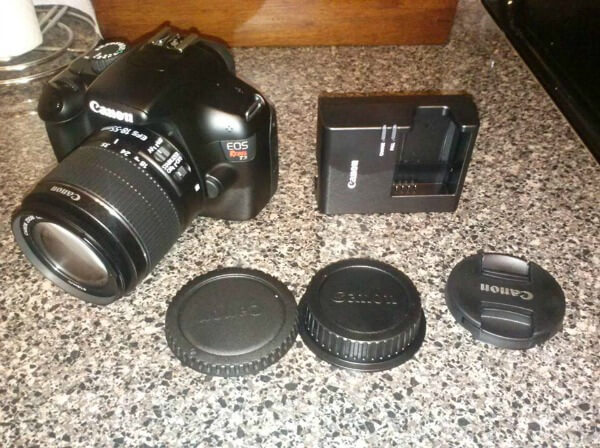 But I have already determined I need a new lens. My aperture only goes down to like F4.5, so from what I've gathered, that's why I'm not getting fuzzy background photos. Or maybe I just have no idea what I'm doing. Probably that one.
I was really hoping to show up here today with beautiful photos of my recently painted furniture with only the furniture itself in focus. I was also probably going to have a home tour that made my apartment look like something out of a magazine even thought it really doesn't. But, as it turns out, these photos don't create themselves just because you buy a "real" camera. Go figure. 
Considering it's been too cold for a snowman outside and it's pretty much dark out when I get home from work, I really haven't messed with it much actually. Hopefully this weekend I'll buy my new lens and practice some outdoor photos in good lighting! :)
Now, share all your photography secrets with me! 
Comments
comments