Please tell me you see a difference around here? I slaved all weekend over my blog design, because I'm too poor to pay for it. And part of me is a little too proud to pay for it since I've spent hours upon hours teaching myself all there is to know about designing your own blog.
The only thing I'm missing at this point is the designer's sense of style. No big deal.
Also, I am not kidding when I say I spent all weekend working on it. Far from the party animal I was just a mere two/three years ago, I cannot stay up past 10:30, even on the weekend. Friday night I was up until 3:00 am working on this and didn't even feel tired! Will had gone to bed hours ago and I kept checking the clock and thinking, "I'll go to bed right after this.." and then the next time I looked an hour had passed. Maybe I'm just extremely slow….
I had a nice to do list for the weekend, and as you can see, only one thing got crossed off….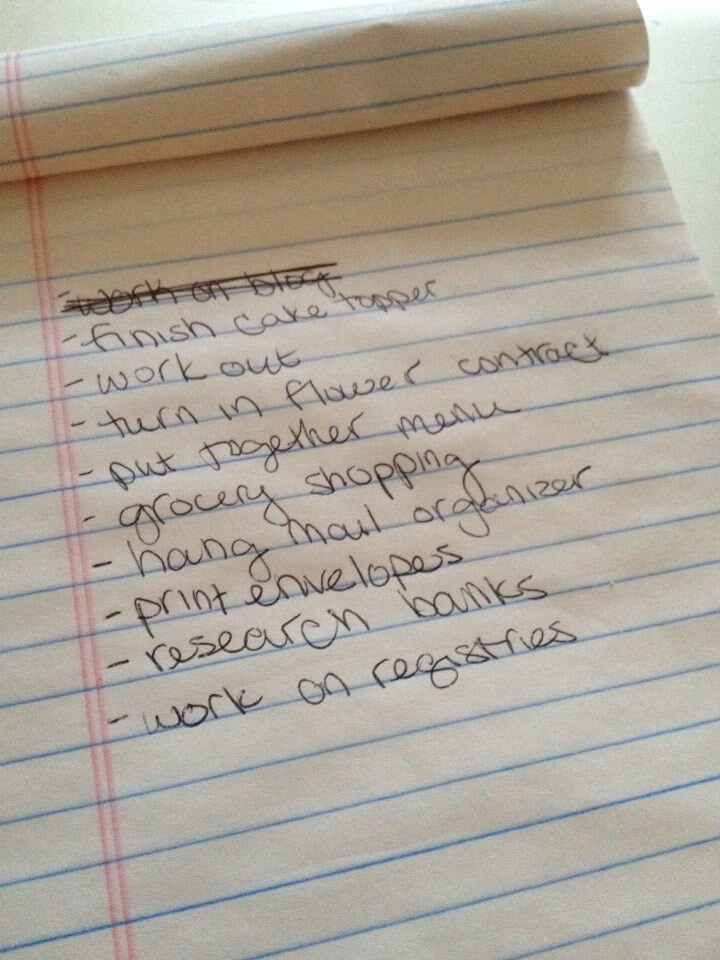 And to top the weekend off, I realized I needed to upgrade my theme towards the end of last night, when I had a good 15 hours invested. It completely wiped out ALL of my changes. Then I realized the new interface allowed me to make all of those changes in about 10 minutes. Story of my life. I'm still working a few details out and trying to decide on a design for my sidebar, but we're getting there.
Let me know if you have any suggestions. And for all my non-blog friends, this is the life of a blogger. I have given up friends and social events for long nights of painting furniture and deciphering computer codes. I don't hate it! 
Do you design your own blog, or would you rather pay someone who knows what they're doing? 
Comments
comments