I had the best weekend ever this weekend. I sold about $500 worth of furniture at The Red Apron, so I have some before and afters for you! I also went on a little shopping spree and got 9 pieces of clothing for $250 from stores like J. Crew, Gap, The Loft and Old Navy. If that's not a win, I don't know what is!
We cleaned out the garage, picked out Tuxes for the wedding and ate some ice cream cake at my birthday dinner.  To say that I never wanted it to be Monday again is an understatement. But here we are. Good thing I've got some awesome project pics that make me happy.
This little guy has been sitting in my garage FOREVER. I knew that it would be one of my favorite projects ever since Will picked it up while out frolicking with a friend, but I just couldn't bring myself to work on it until about a week ago.
Here is how we started out with a bit of an oriental feel.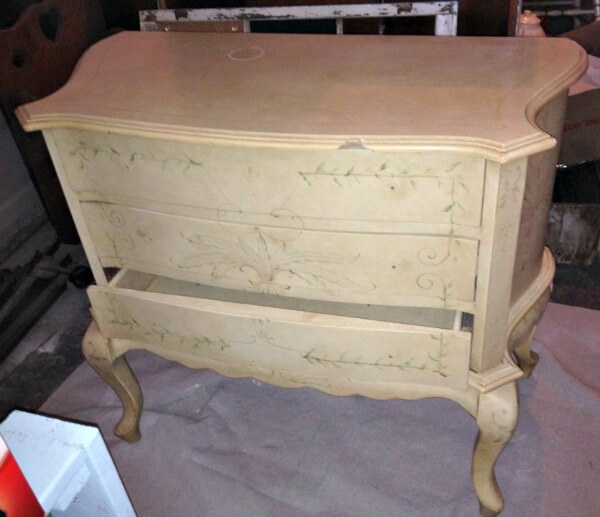 I decided to try out this Emerald Green paint I bought on clearance recently. Painting with such a bright color really is terrifying, because it could either be the best thing that ever happened, or the ugliest piece of furniture you've ever seen. I'll let you decide how you think this one turned out…:)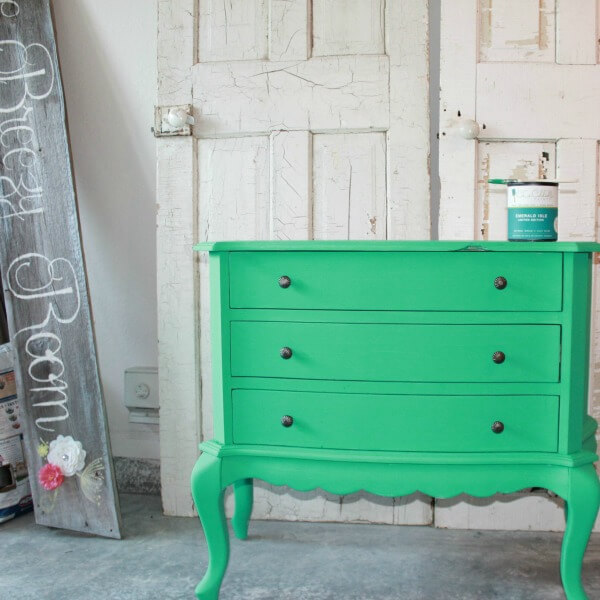 I had already committed this one to the Red Apron, but I even had people on my Facebook page interested in buying it. Needless to say, it sold within 30 minutes of the store opening on Saturday. (And yes, I finished it about 30 minutes before that, because that is how I roll.)
The customer who bought it is putting it in her bathroom to hold towels. She's the mom of 4 boys and this will be her own little slice of heaven!
My only problem now is that I am out of furniture, and I have to come up with 6 more pieces to contribute next month. Anytime the furniture gods want to strike again, I'm ready!
Comments
comments