I'm actually not the artistic one in the family. I just spend hours painting furniture for fun.
My sister actually has all the talent. Check out this sign she made for my booth! OMG I love it!

She free handed that font to look like my blog's logo. How awesome is that? Let me give you a little closer look at these fabric flowers…she made sure the sign had some texture. Can you tell she's a merchandising major?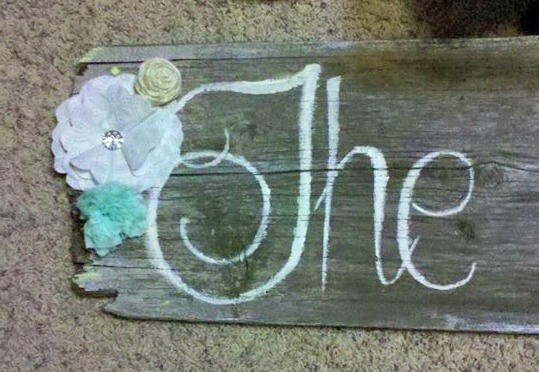 You have no idea how anxious I am to get this hung up tomorrow. Like super super excited!
In other news, this has pretty much been an awesome day. Since I worked all weekend on my business trip, I got a comp day today, so no work for me.
To make that even better, I finally got my CeCe Caldwell's package in the mail from winning a giveaway on their Facebook page!!! (And by finally I mean they shipped it out two days ago, so actually that was super duper fast!)
I'm probably going to be wearing this apron around for the next two weeks because I never win anything and it's proof that I finally have. I'm not taking it off! I hope the boyfriend doesn't mind if I wear it on our date night tonight.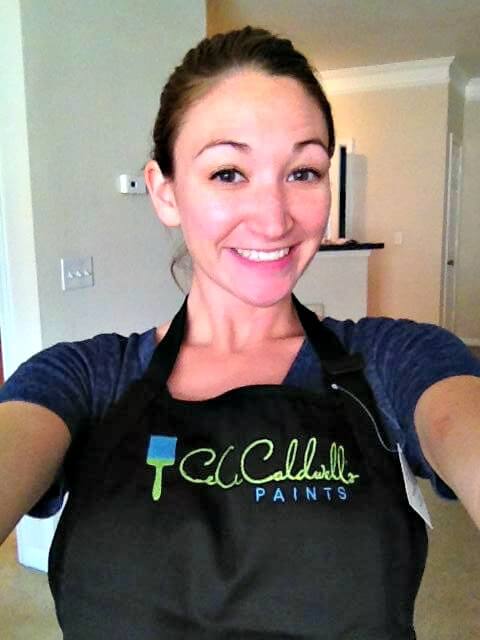 By the way, yes I normally look like a man when I'm not working or "going somewhere". Although I've gone quite a few places today, so I'm not sure why I think it's acceptable.
Look at all my paints and paint  products! I chose Young Kansas Wheat, Memphis Blue, Vintage White and Alaskan Tundra Green and then they also sent some clear wax, endurance wax, and aging dust.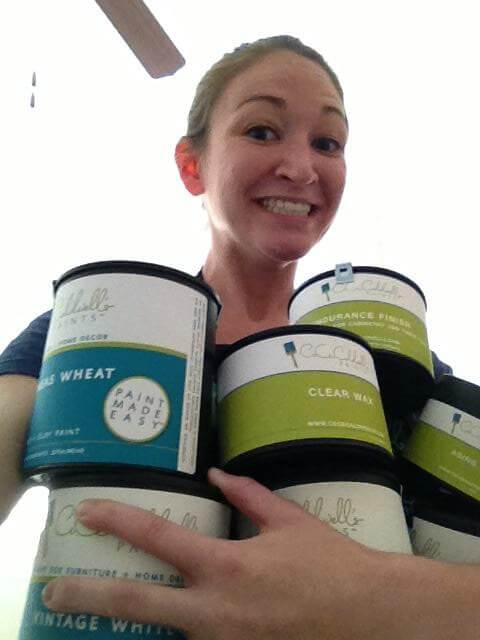 I probably should not have taken that picture by myself. Can you imagine how bad that would have been if I dropped them all over my living room floor and my $230 rug? That would have ruined everything!
But it didn't happen! :)
I hope your Friday is going as well as mine. I'm outta here, gotta go paint something!
Comments
comments