Ok that's not true at all. I've never wanted to be a housewife. I'm not really all that domestic.
A good mom when the time is right? Sure. But not a housewife.
A couple weeks ago, the boyfriend had just got back from a week of National Guard training in the field, and he wanted a good home cooked meal. Luckily we were staying at my parents house that night, so my mom had the pleasure of cooking. We went to the grocery store and she asked what I usually cook for Will.
Uh, what?! I don't cook for Will.
At the time he had been working evenings, so even though we'd been living together for a month, we'd only had one dinner together, and he cooked the whole thing.
Isn't my little housewife cute?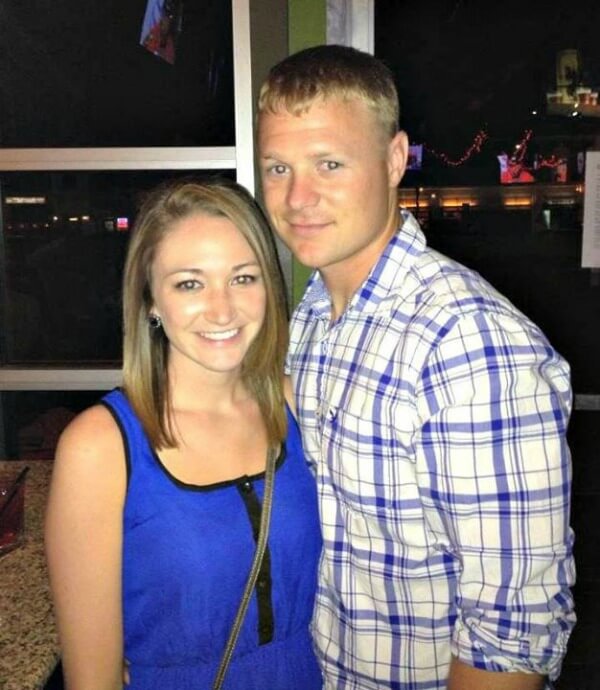 I explained that we hadn't been around each other for dinner since living together yet, but even so…I wasn't going to cook for him all the time and let him turn into my dad. When my mom and sister and I went to Miami, my mom went on a grocery shopping spree…then had to take the time to show my dad and brother how to cook the food. I'm talking simple things, like hamburger helper.  Then the boyfriend ratted them out and revealed they'd been eating out the whole time.
Really?
I'm not letting my guy turn into THAT. The boyfriend will help me cook rather than sitting on the couch waiting while I do all the work.
Except last night is the first time I've cooked us a dinner. A few times now, I've been in the garage painting furniture while my little housewife has been slaving away running between the kitchen and the BBQ grill to cook our dinner!
And last night, he apologized for not cleaning the house better since he had the day off. I must say, the life of a man (or my dad at least) is quite nice.
But really. I appreciate that he will clean the house and cook dinner to give me more time to finish painting all my furniture. Two more days left until I move all my stuff into my booth! So while he doesn't read my blog, it's out there for the world to know that I am glad I found a good housewife boyfriend!
Comments
comments