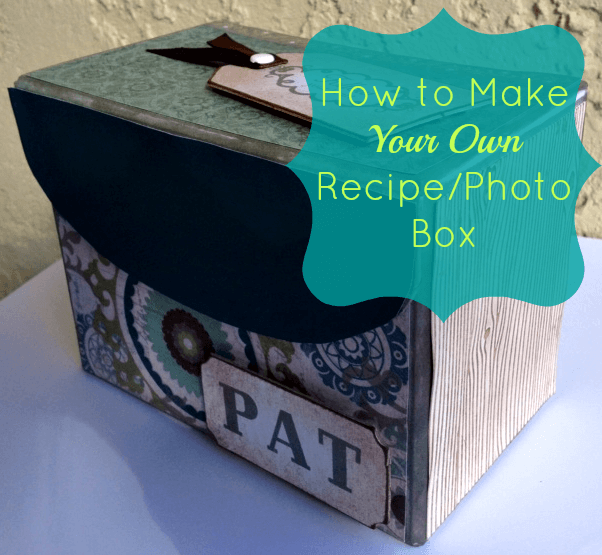 Amanda, Etsy Shop owner and Close to My Heart consultant, is back to tell you how to make your own recipe or photo box. This is a great way to personalize any box.
This is the last post in this month's series of ideas for how to use the Urban Alphabet stamp set.
Make sure to come back next Friday, March 1 for the Urban Alphabet stamp set GIVEAWAY!
I'm gonna hand it on over to Amanda for the rest of this one:
"How to Make Pat's Dream Box:
Supplies Needed:
– A My Creations recipe/photo box
– Any type of scrapbook paper you like
– Any stamp design you like
– A chip board tag
– A small piece of ribbon
-A brad
– A rectangular piece of chip board
Directions:
First, I inked the edges of the box in slate color ink and the chip board pieces in chocolate colored ink.  You ink things by putting a small sponge dauber on your finger and then dab it in the ink. (If you don't have a sponge dauber you can use a bunched up paper towel and dip that in the ink.  It works; it is just much messier.)
Then, I blot the dauber onto the edge of the box and the edge of the chip board pieces.  (I did this so the white color of the box did not stick out).
Next, I measured and cut the different paper to cover the sides of the box.  For the curved part of the box top I traced it onto the paper and cut it to fit.  I attached the pieces of paper with double sided tape.
To finish up, I stamped the chipboard pieces.  I attached the piece of ribbon to the tag with a glue dot and ran the brad through the ribbon and the glue dot.  I attached the two chipboard pieces with 3D foam stickers.
The Details:
I dry embossed the side pieces of the box to have the wood grain pattern 3D look, then lightly coated the embossed paper with a sponge dauber dipped in chocolate color ink.
I gave the chipboard the light chocolate color by dipping a horse hair brush onto the stamp pad, and then blotting the brush onto the chipboard pieces.
Product tip :
The Urban Alphabet Stamp Set was used to stamp Pat onto the chipboard.  This stamp set is very versatile since it can be used in all sorts of projects.  :) "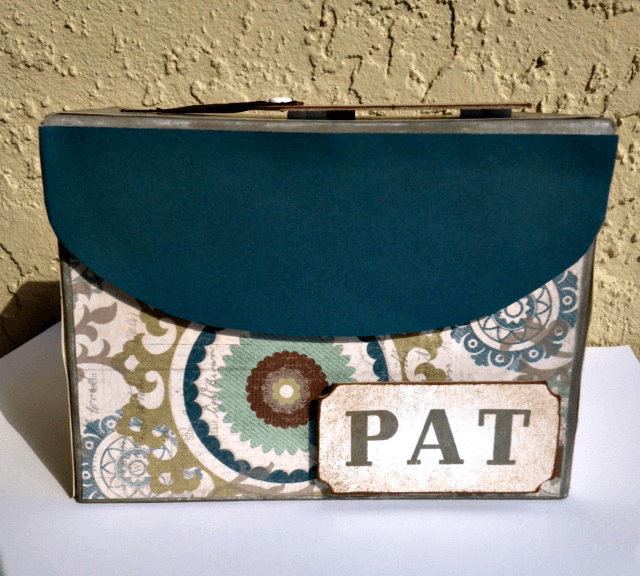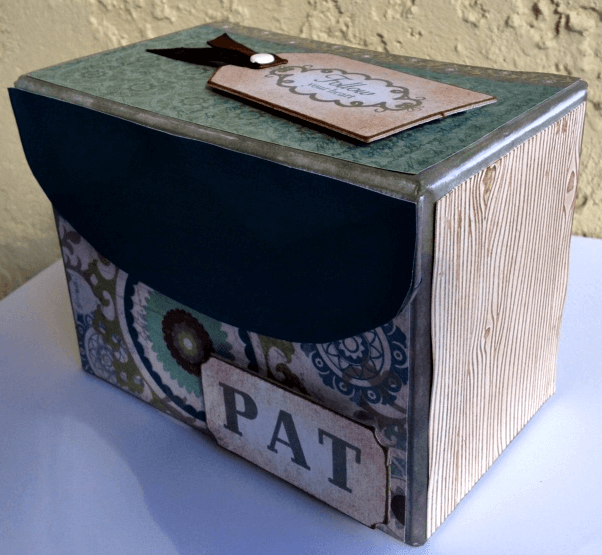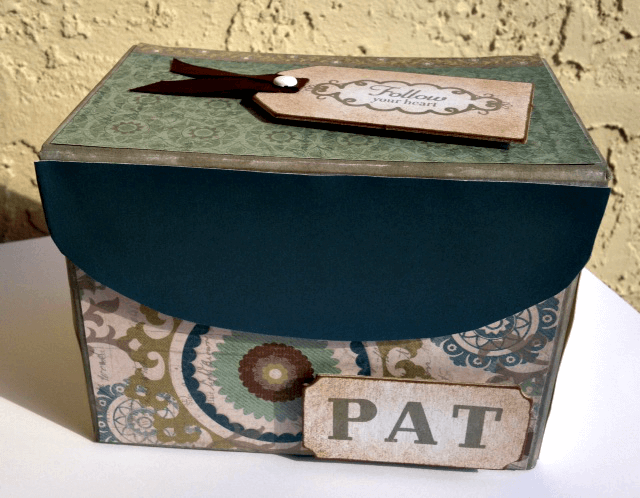 Amanda is super talented in the world of scrapbooking! If you're interested, please check out her Facebook page, her website, and her Etsy Store. Again, don't forget to check back next week and enter the GIVEAWAY to win the stamp set that Amanda is giving away.
Comments
comments