Being a homeowner is challenging for sure. With the change of the season, there's so much to do! Like weeding gardens and mowing the yard and finishing renovation projects. I'm working to put some sort of system in place to stay on top of things, suggestions are welcome! This weekend I fulfilled my "adulting" duties and used a BISSELL Rental to deep clean the carpet.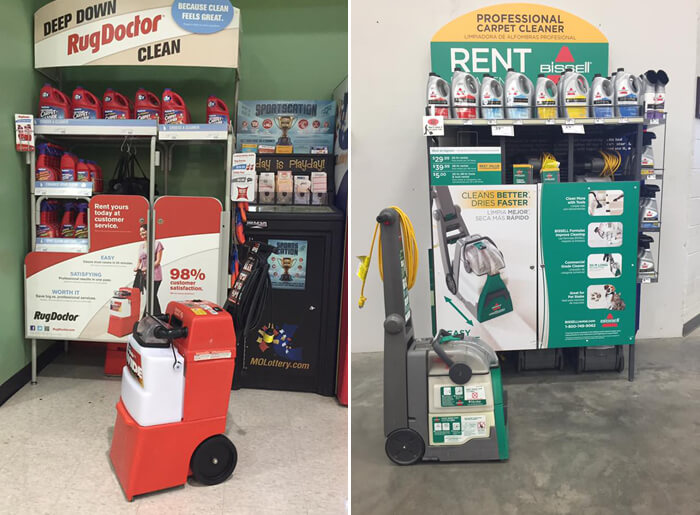 I was actually given the opportunity to test out the BISSELL Rental and the Rug Doctor to compare. Our carpet isn't quite a year old yet, but I've been reading articles lately about how carpet is one of the dirtiest places and perfect for babies to pick up germs. Well I have a baby and he spends the majority of his time on our carpet, so cleaning it didn't sound like a bad idea. Plus, I was interested to see how much dirt carpet acquires in 9 months.
I cleaned half of our front room with the Rug Doctor, and the other half with the BISSELL Rental. Before we even started, Graham preferred the BISSELL Rental.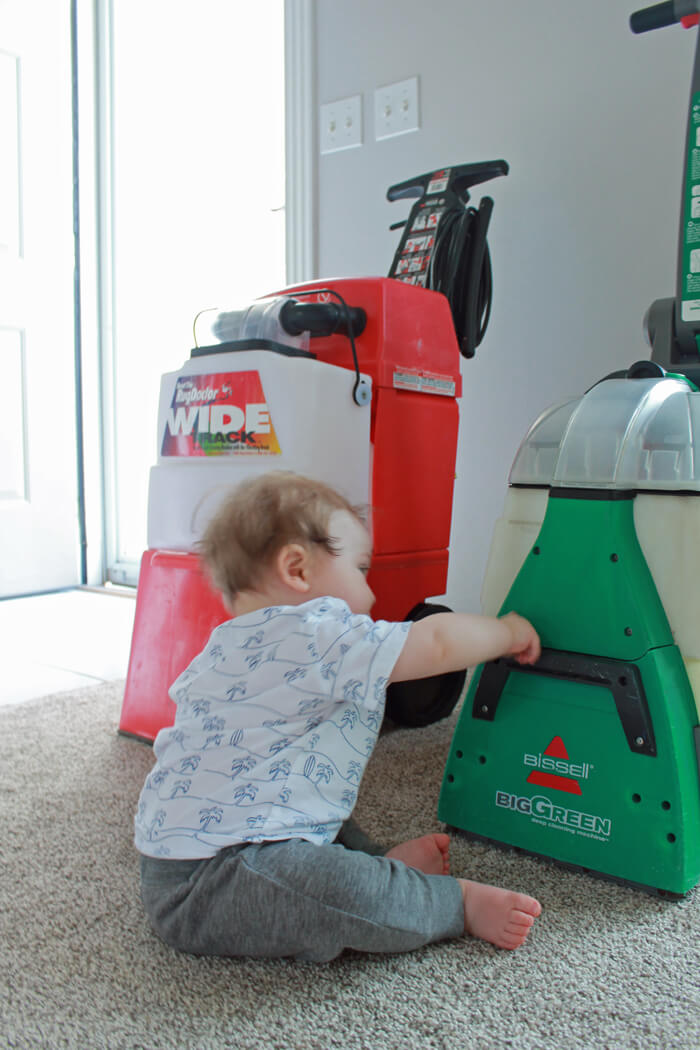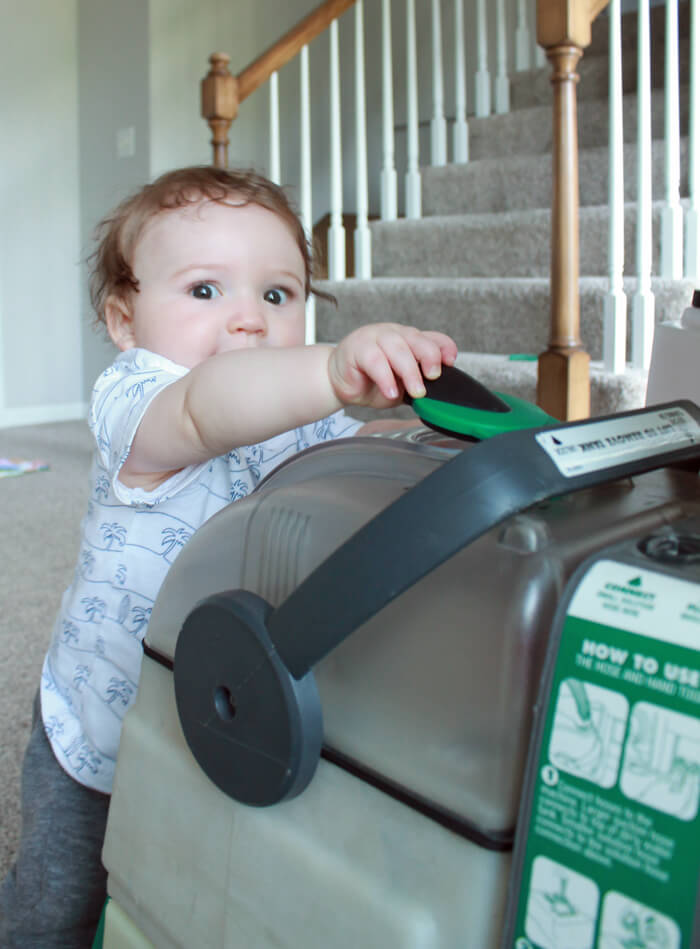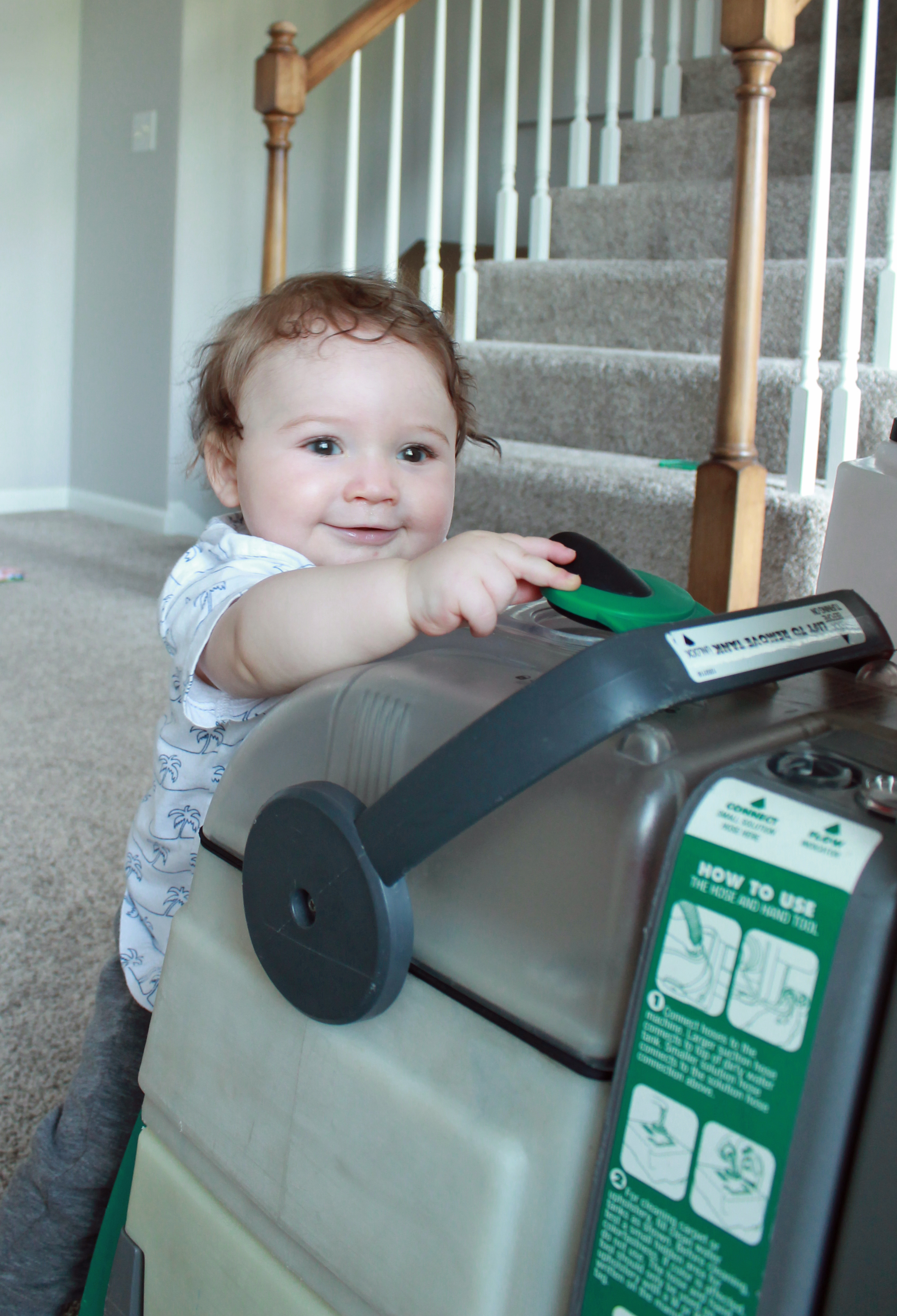 I started with the Rug Doctor. And it was fine. My mom helped me carry it up the stairs because it was a little awkward. I had to use a pitcher to fill the tank with water and could only pull it backward when using it, but I suppose it did the job. We didn't have any stains on that side of the room, so it came out clean enough.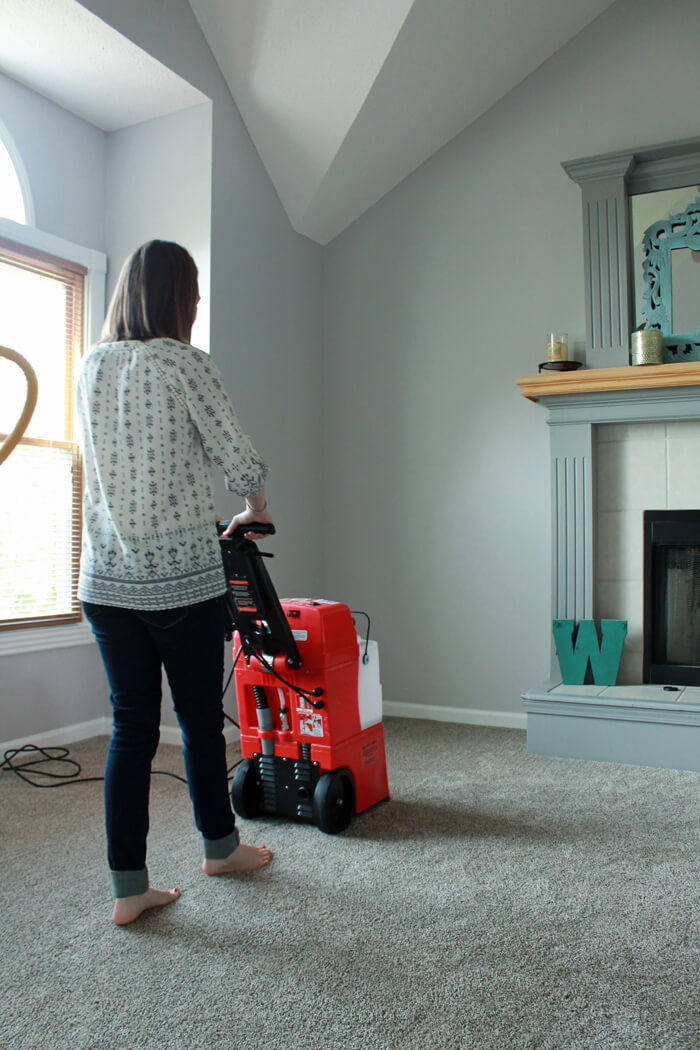 I had never rented a carpet cleaner before, and didn't know if I'd really have a preference, but then I started using the BISSELL Rental (which I was able to carry up the stairs on my own). The first thing I noticed was that the tank that needed to be filled with water was removable, so I didn't have to use a pitcher and if there was unused water left when I was done I could dump it out (a problem I ran into with the Rug Doctor). I used the Linen and Sky cleaner, so something with a little homier smell than just a fresh carpet cleaner. I could lower the handle and push and pull the BISSELL Rental, so it was a bit more flexible in terms of how it could be maneuvered to get a deeper clean.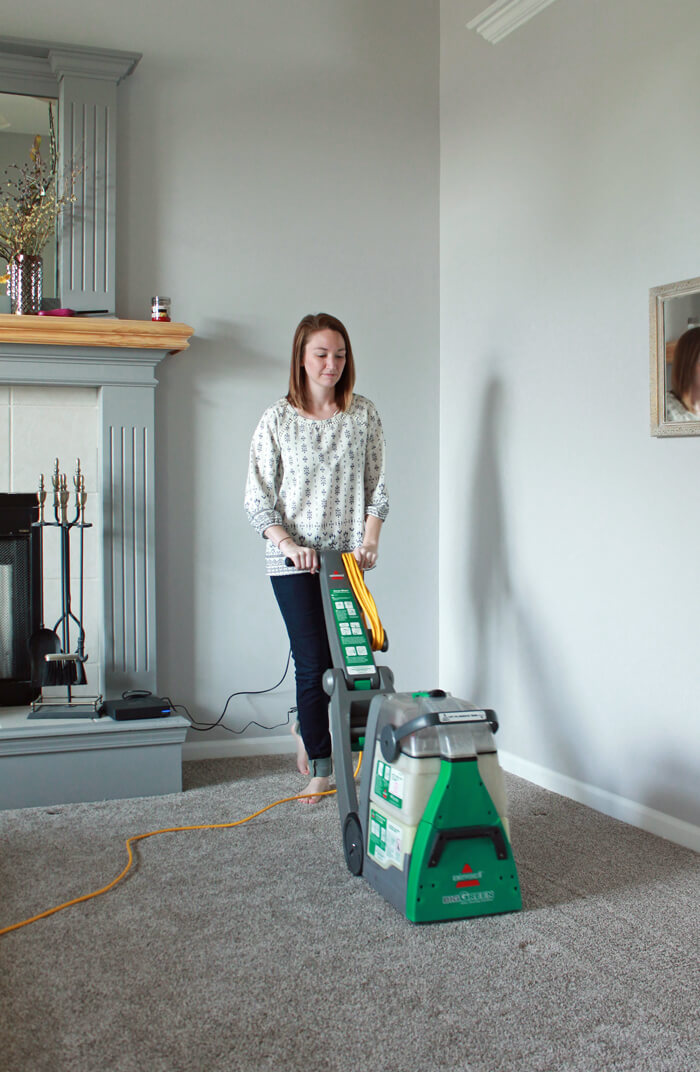 We ran into this rust stain from our fireplace tool set on this side of the room, so that was a fun discovery, and it came out pretty easily.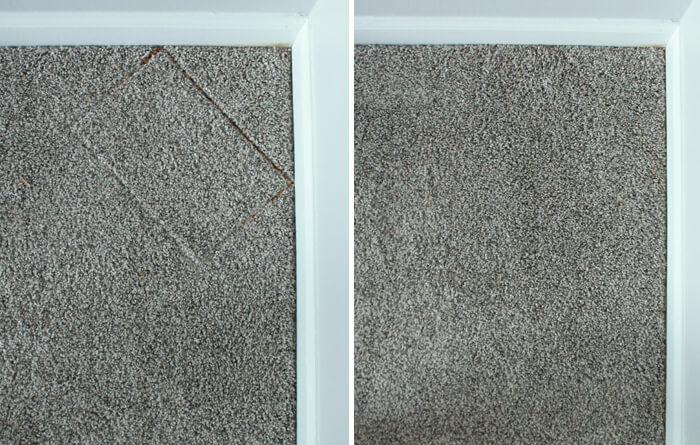 And look at the dirt I pulled out of the carpet that has been in our home for less than one year. The Rug Doctor water is on the left and the BISSELL Rental is on the right. Yuck. The BISSELL Rental obviously pulled out a little more dirt, but they're both gross.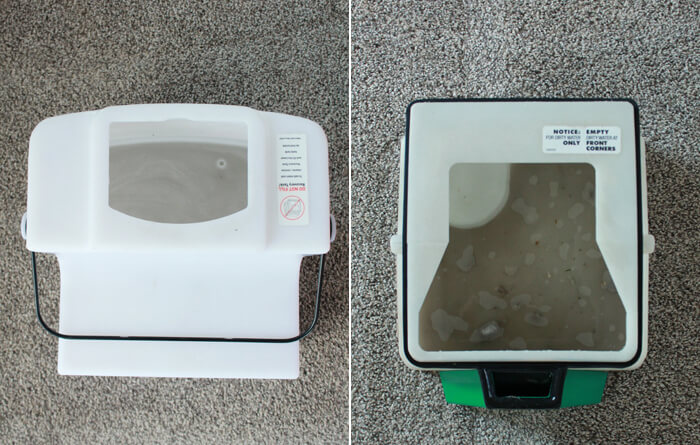 Overall, it was eye opening to see how much dirt carpet collects in such a short amount of time! I still love our carpet, but I'll be sure to keep it on the list of homeowner obligations to keep it clean. Especially with a little one crawling all over it.
One last thing, I'm giving away a coupon for a free BISSELL Rental. All you have to do to enter is comment on this blog post with your reason for wanting to use a BISSELL Big Green to clean your carpet! :) And even if you don't win, any of you can use this coupon for $10 off your rental.