This shop has been compensated by Collective Bias, Inc. and its advertiser. All opinions are mine alone. #LoveAmericanHome #CollectiveBias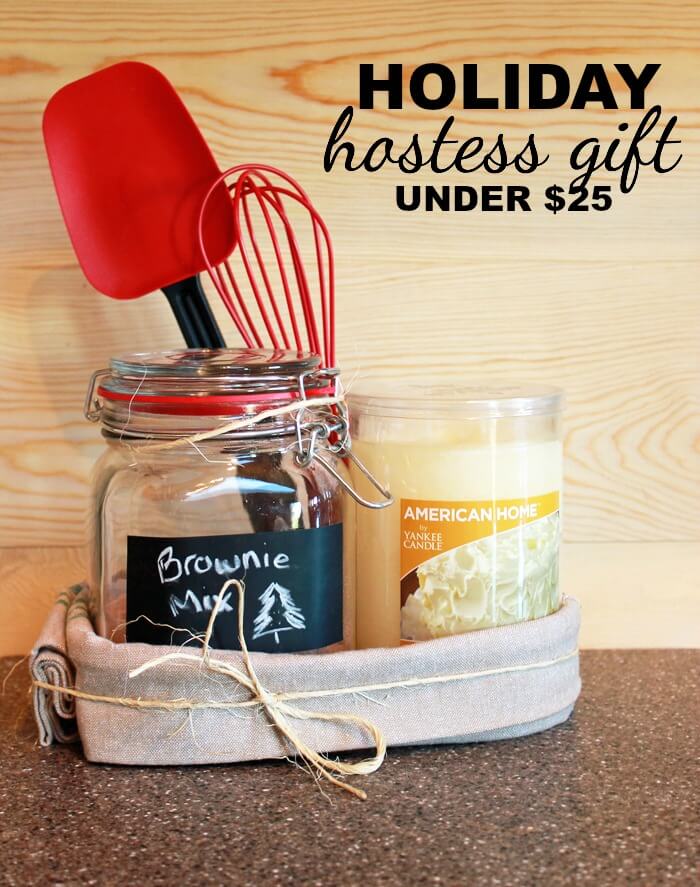 Last fall when I was working for the Magic Brush, I was at Jennifer's house and she was telling me about these great candles she bought and how she got quite a few. I didn't understand why anyone needed that many candles, so she explained that she gives them as hostess gifts when she visits friends and family. In my short years of adulting, I'd never really considered taking a hostess gift with me to someone's house. But this year I am upping my adult game to be a better friend and family member, and I've already got a plan – and it's less than $25.
I went to Walmart this week in search of some cute/yummy things to stock my hostess gifts with. How cute is that gingerbread dishtowel? And those butterscotch frosting candles by American Home™ by Yankee Candle® brand candles are ahh-mazing. I almost didn't smell that fragrance because it's yellow and I am so glad I took the chance…because that smaller one there…yah that's for me. And so is the medium one. Ahem.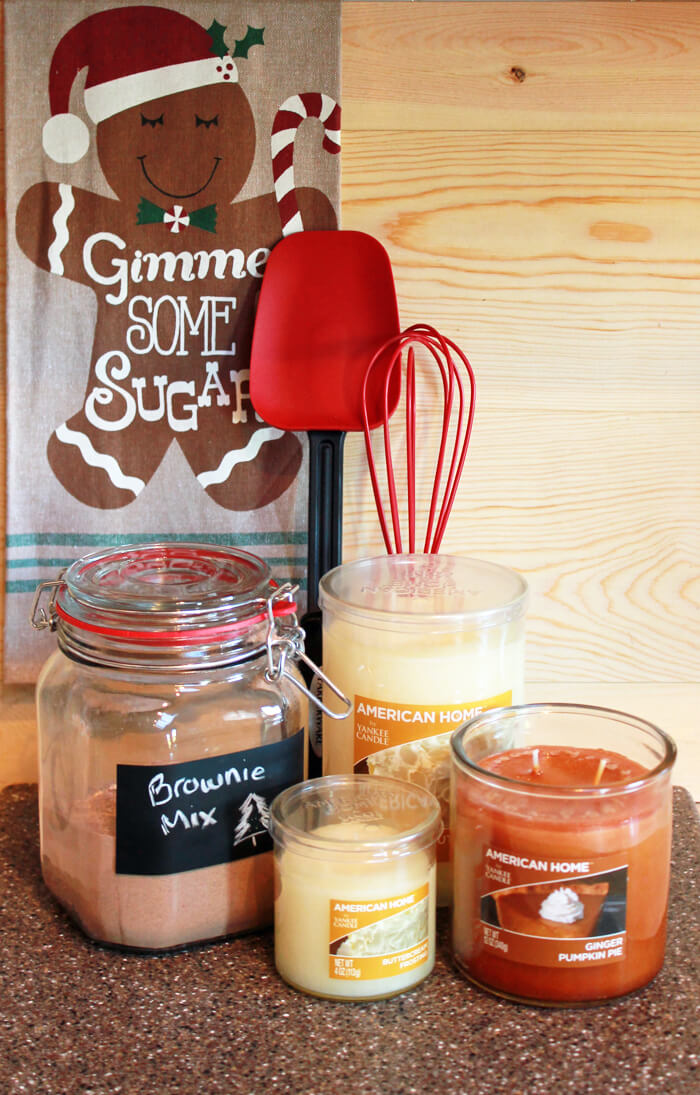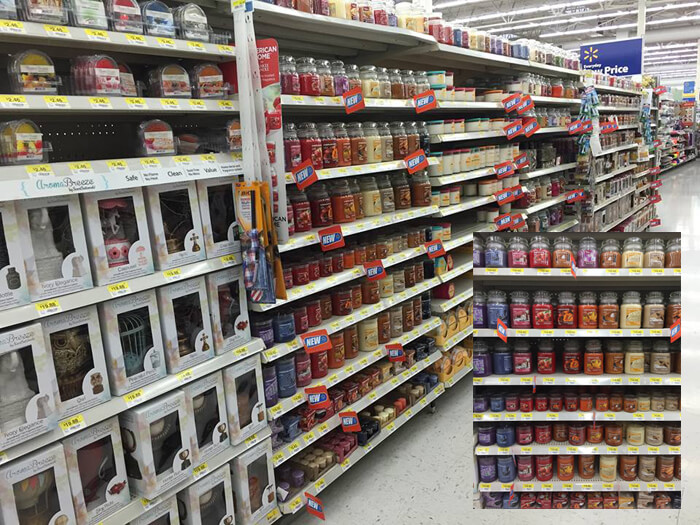 Okay, so putting this all together is easy peasy.
Step 1: Purchase supplies. That's not too hard, huh? And if you don't buy yourself a million candles also (I dare you to try to resist), your supplies won't cost more than $25. You'll need a candle, a dishtowel, a jar for your brownie mix, and a couple cooking utensils, then finally, some twine to keep it all together. You might need some ingredients for your brownie mix, but I had everything on hand.
Step 2: Make your brownie mix, then add a cute little label. Don't forget to include instructions for your recipient so they can actually make the brownies. I used this recipe.

Step 3: Tie them all together using your dishtowel. Fold it longways and wrap it around the brownie mix and candle, making sure the seem is toward the back of your gift, then use a piece of twine (or ribbon) and secure your dish towel. Stick in the cooking utensils and tie them to the brownie mix jar so they don't fall out, and you're done!
This is a quick and affordable hostess gift idea that's easy to make and easy to receive. I mean, I don't think I'd be mad if someone wanted to give me brownies and a candle!
Checkout the Walmart assortment page to see all of the American Home™ by Yankee Candle® brand fragrances. You can purchase these in store or online! Do you typically take a hostess gift to dinners and get togethers? What's your go-to gift?