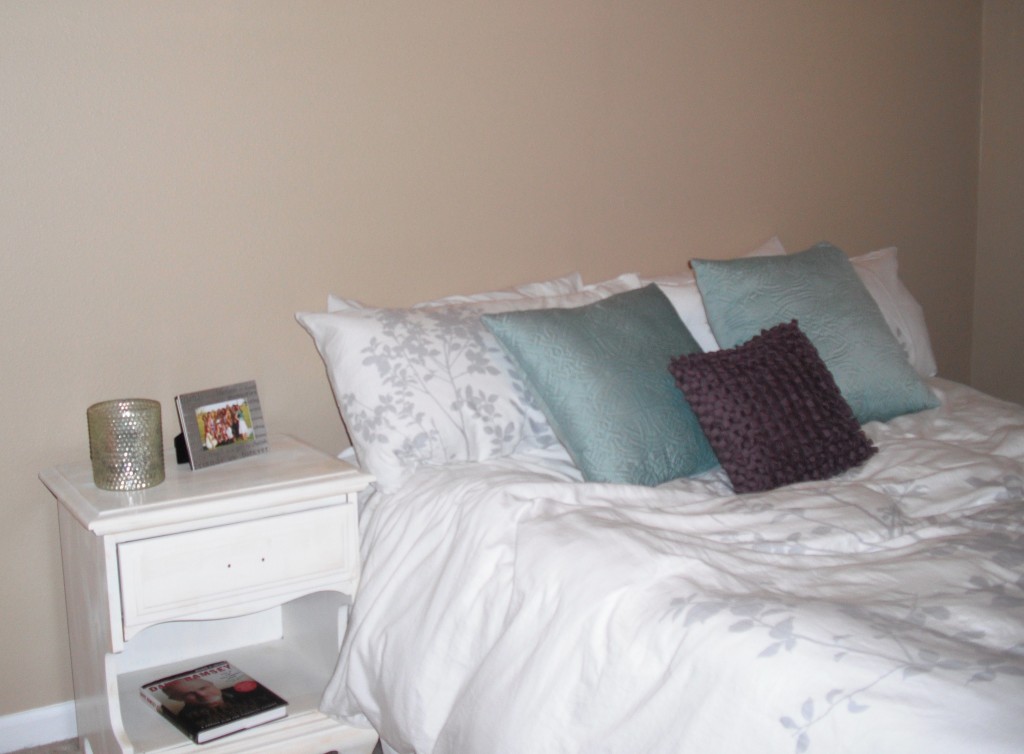 This is my bed without a headboard. It definitely leaves something to be desired as my walls are WAY too bare. I plan to post pictures of the finished headboard tomorrow or the next day. I can't wait to see how it turns out!
UPDATE:
My new headboard turned out so much better than I expected! Thanks to my Mom and Dad, it looks perfect. The picture really doens't do it justice but here it is! Hope you like it!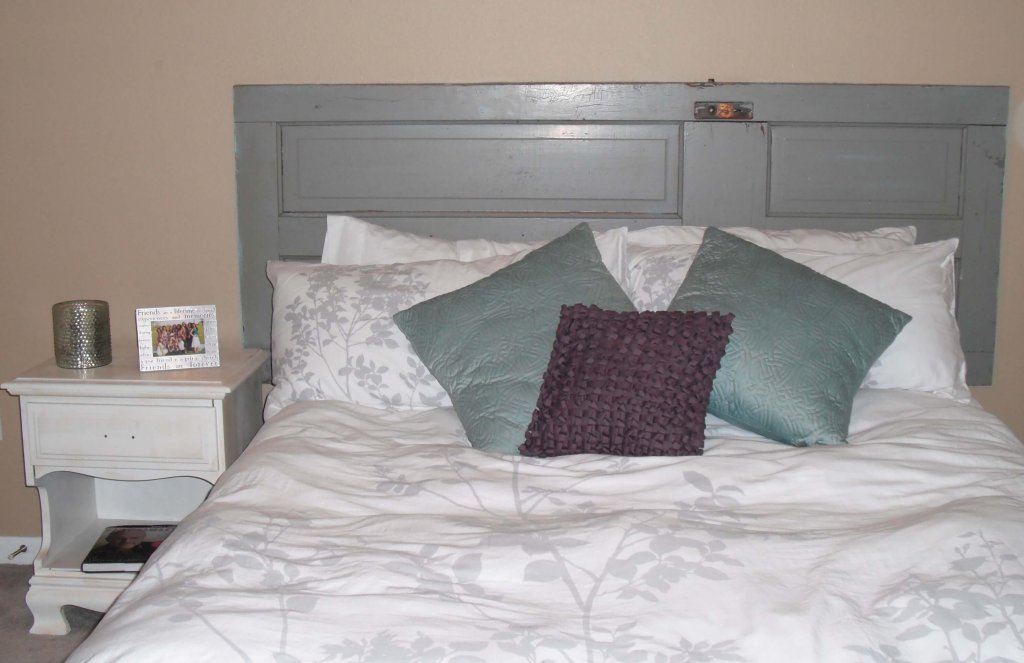 Fun Fact: The most ironic part of using an old door for my bedroom is that it is actually the EIGHTH door in my room. I'm not even kidding! I have 1 door to my room, 1 door to my bathroom, 1 door to my balcony, 4 closet doors (two closets with two doors each), and now the 8th and final door that is now my headboard! It's a few too many doors for my liking, but it's an apartment – that I obviously did not design.
Regardless, I really REALLY love how the headboard turned out! Now I just need to find something to put above it. A pretty mirror, maybe? That's a possible future project!
Check out How It Was Made.