This is a little off topic from our usual furniture talk, but lately I haven't been able to quit thinking about maybe cutting my hair short again.
It seems that every 4 years I chop it off, right before it actually gets long. I always want long hair, but mine doesn't ever look like the long hair I envy on other girls.
Also, I can't believe I'm sharing this picture with you guys. How do I make this unpinnable? It would be mortifying if this image was just floating across Pinterest.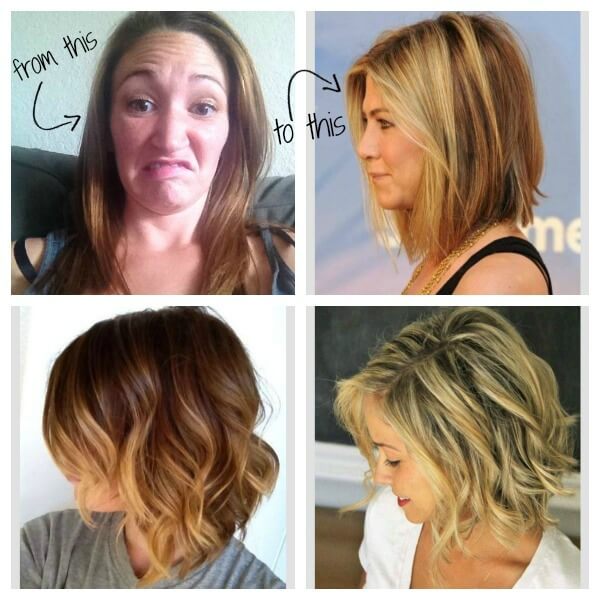 Do you see how my hair (top left if you hadn't figure that out yet) just isn't working for me? And do you see how much more attractive I'll look when I look exactly like Jennifer Anniston? And how cute my hair will be when I curl it like the bottom two pictures?
The bottom left picture is the one I find myself staring at at random moments throughout the day. It's just soooo adorable! Those are the perfect loose curls.
We're just going to ignore the fact that I'm not exactly proficient at curling my hair and I'm not really into taking the time to learn, but I'm sure it'll look like that when I wake up with no effort, right?
I'm a little worried about this: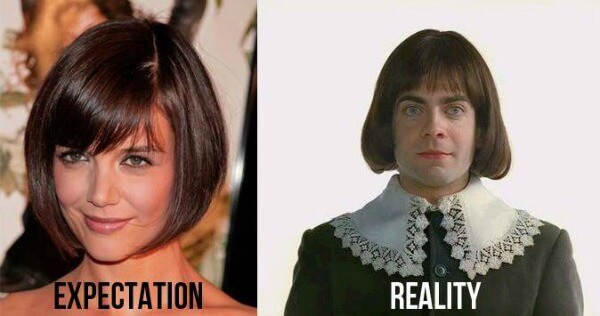 Anyways, I've decided to go for it and I scheduled an appointment for tomorrow night, so there's no going back. I'll post a before and after picture on Instagram as soon as it's cut!
Wish me luck!
Comments
comments