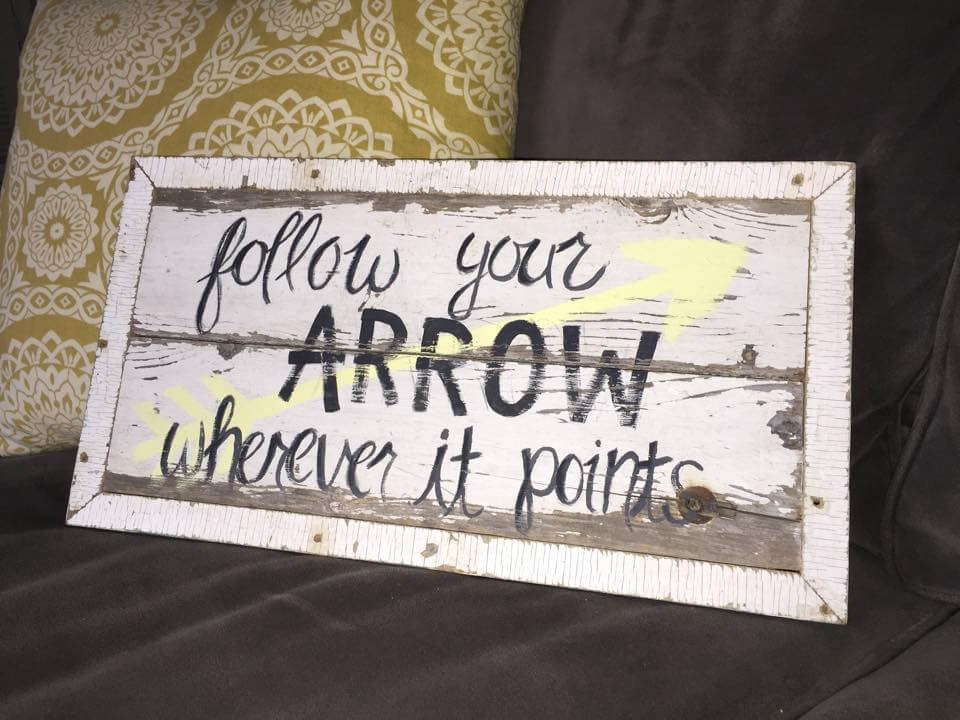 I'm a sucker for corny phrases and song lyrics, especially on an adorable, perfectly naturally distressed wooden sign. There's just something about being able to read that lovely hand-painted font over and over that makes me want to find out where MY arrow is pointing and follow it to do something amazing. Here's to hoping we're all on the right track!
Lucky for me, I can make these signs appear with a snap of my fingers…and the promise of a free meal for my sis, who is actually the talented artist behind these beauties. Just kidding, I'll have to pay for my signs just like everyone else, but the good news is that she's going to start making more of these to sell! And she's pretty awesome at free handing anything you want…so custom orders are definitely an option.
She made me this Breezy Room sign a year or so ago and I was blown away at how perfect all the letters looked.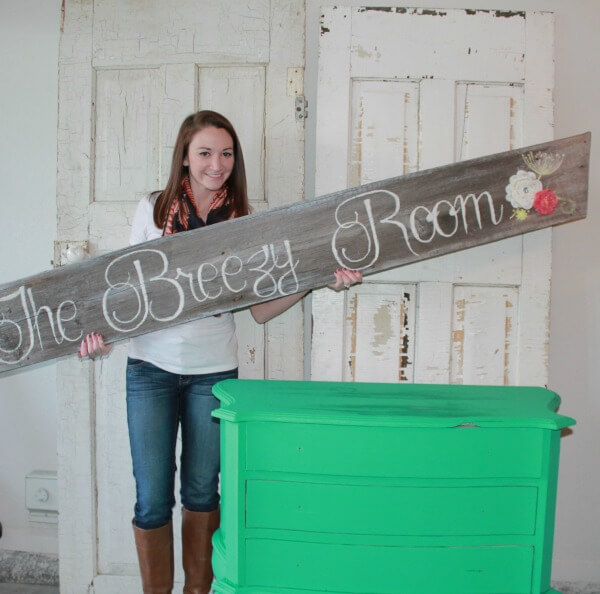 So that's what I'm swooning over this week. I'm trying to let pretty things get me through this bout of winter weather in KC and hope that warmer temperatures are on the way and that they're bringing more creative ideas with them!