What a weekend! I hope you all had a great Thanksgiving. Mine was great and super full, and I definitely was not ready to come back to work today. Luckily I had a dentist appointment this morning, so I got to prolong my "vacation" just a little bit longer.
This weekend was full of family, food and crafting. It was perfect.
Will and I went to my parents' house for Thanksgiving, where we enjoyed a home cooked meal and then laid around all day. It was so funny, because my mom prepared the meal for 7 people all by herself. I asked if I could bring anything, and she told me not to. To get to the good part of the story, she burnt the rolls. Then she proceeded to apologize for everything about the meal, even though it was all delicious, even the burnt rolls. Because we were tired of her apologies, we made a rule that anytime she apologized about the food, we would throw one of her burnt rolls at her. But since there were at least 3 of us throwing them, she got "stoned" more than once per apology. Let's just say that we had to explain to my sister's boyfriend that we don't normally throw food at the cook at family dinners.
Friday I went to work with my mom so I could attempt some Black Friday shopping in the city she works in, but they had no good deals. I was looking for a Christmas tree and all I could find were deals of 20 and 30% off. Come on now, that's a normal sale, not a Black Friday sale.
Friday night I came back to Kansas City and decided to check out Michael's for a Christmas tree, and of course I wanted the most expensive one they had. I ended up getting it, but it's a long, interesting story, so I'll share that one with you tomorrow.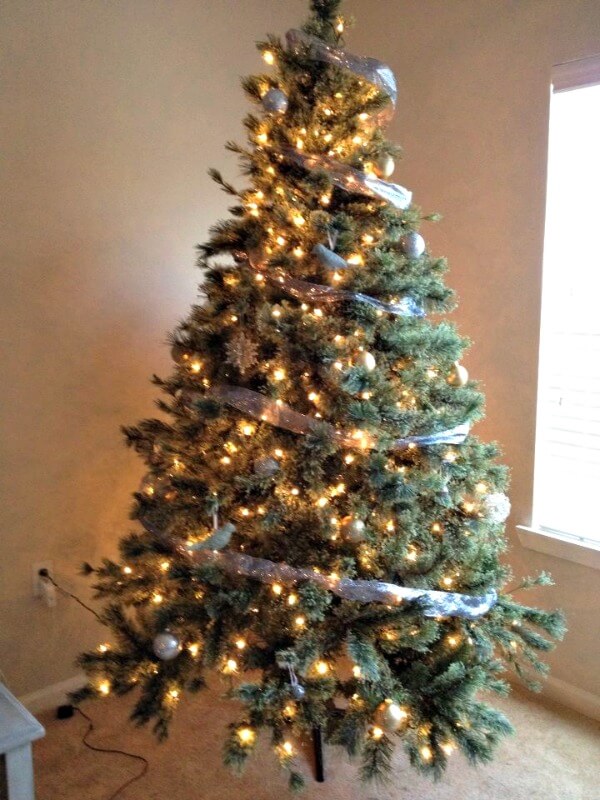 I definitely need some bigger decorations, because you can't even see the ones that are on there. It doesn't look much different in person either. AND I ordered a DSLR camera on Thanksgiving Day for $340 so hopefully I can take some more beautiful photos of my tree in a week or so.
Friday night I hosted a girls night for my sister and some of our cousins. That gathering got a little out of hand. Ha!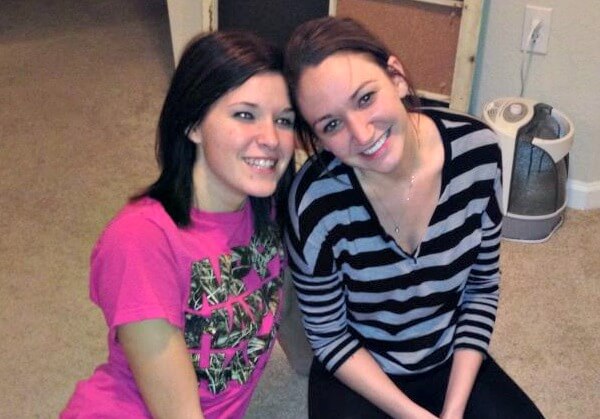 It all started out great, with all of us comfy in fake pants (leggings) and minimal makeup. We even decided to make a Gingerbread House. It was looking so good.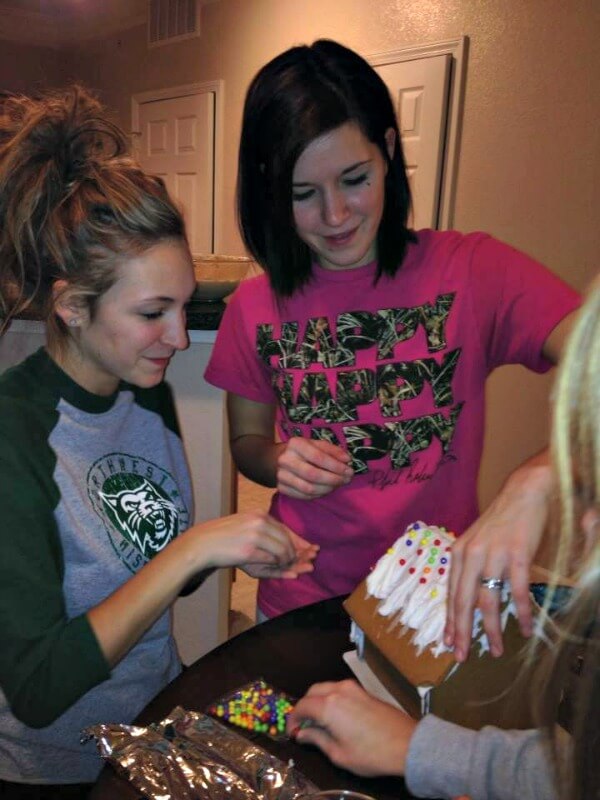 Then all of a sudden candy and frosting was all over the floor and this is what we ended up with. How this happens, I do not know. I'm sure it had nothing to do with the wine being consumed.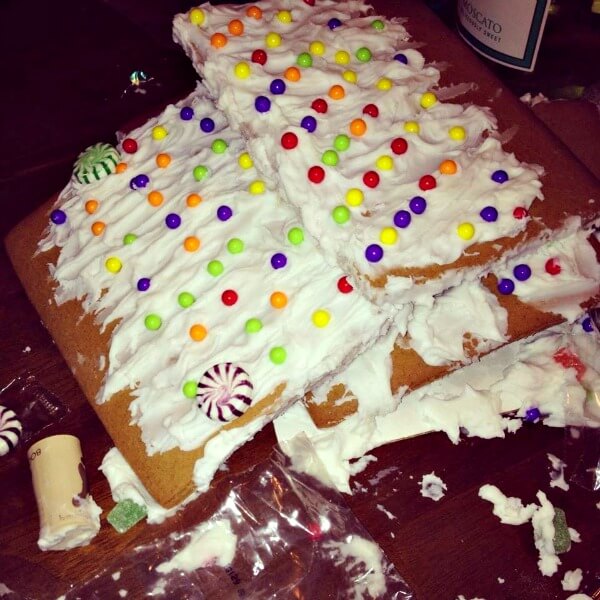 On the plus side, I used one of the wine bottles to make some extra Christmas decor. :)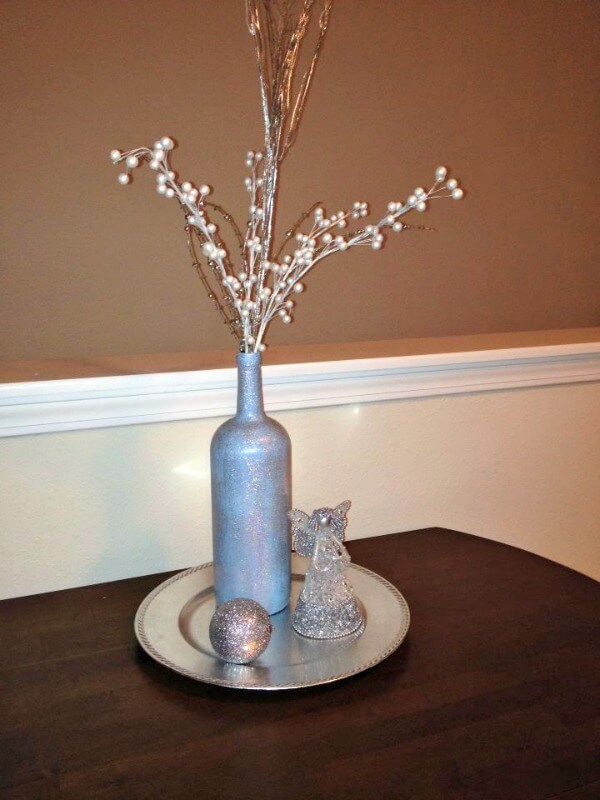 That's just a wine bottle painted blue, sealed in with mod podge that was mixed with glitter. Easy peasy.
I spent the rest of my weekend working on some furniture for the shops I contribute to that will BOTH be open this coming weekend. Talk about a time crunch. As it turns out, I played a little too much and the boyfriend is finishing up one a credenza for me today so that it can be delivered tonight. Talk about a stand up guy!
How was your Thanksgiving weekend? Have you ever thrown food at your family gathering? 
Comments
comments