A couple weeks ago I received a Facebook message from one of my high school teachers asking me to come speak at their first ever Penney High School Writers Day. I was a little surprised by the invite, seeing as I wasn't always the most cooperative student. But I suppose I was always a decent writer, and that's what Writers Day is all about. Anyways, the really exciting part is that my high school wanted me to talk about my blog!
This little old spot right here! I felt so famous, although I'm sure it's not worth noting that my high school only has about 200 kids total. So famous.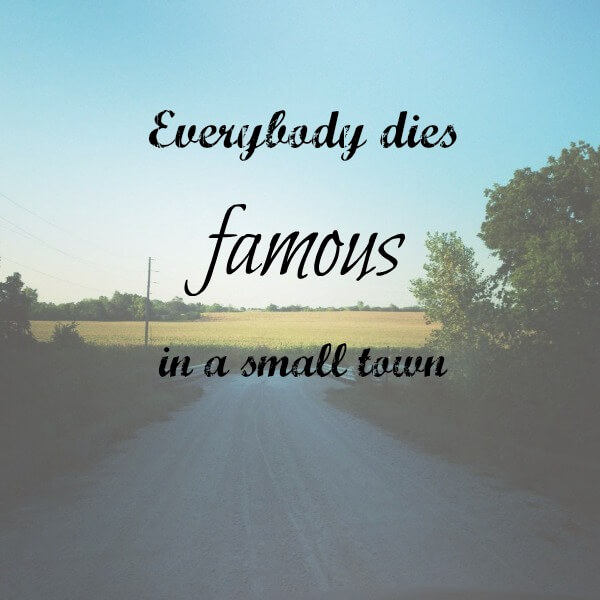 I was pretty excited. I had a very strategic plan to have no plan at all because I was sure the students would quickly become just as fascinated with the blogging world as I have become.
So what if they knew nothing about what I was talking about. The day I decided to start a blog, I'm pretty sure I didn't even know what a blog was. They were going to be excited about this world they didn't know about because it's awesome.
Are you laughing at me yet?
If not, you should be. Apparently I forgot what it's like to be a teenager and to not care about anything. Or to not show it when anything does interest you.
So after awkwardly watching them shuffle into the room and try to earn bonus points with me by saying they were all best friends with my little brother's girlfriend (because after a 3 week relationship they should all matter to me), I got started. I gave my little introduction about how I didn't even really know what I was doing by starting a blog and it's changed my life and blah blah blah and can even be super beneficial to you little high schoolers blah blah blah….I finally asked what they would like to know about blogging. I left them with an open ended question to start this amazing discussion and begin filling their minds with the expert knowledge I have about blogging. That actually might be less knowledge than you think (shocking I know), but still. I was going to spill all of my secrets to them.
BUT THEY JUST STARED AT ME.
And it was awkward. One of the teachers that was sitting in on my session to make sure the kids behaved reassured me that they got more out of it than they let on. I sure hope so. They were ruthless. The same teacher told me she'd been thinking about starting a blog, so maybe I helped out one person. I guess that's enough.
Then I got a free Subway lunch from the school and had margaritas with my mom that afternoon. Despite all the awkwardness, it was much better than spending my day in my cubicle, so I'll call it time well spent.
Comments
comments