Warning: This post is going to be a little bit all over the place today. And only one part of it will be about fall. :)
So I haven't finished any painting projects in a couple weeks. Eek! I've already complained to you guys about how "busy" I've been so I'll leave that out for now. Last night I wanted to get started on painting the last of my grandpa's tables he gave me, but I spent my time "organizing" the garage instead.
Ta-dah!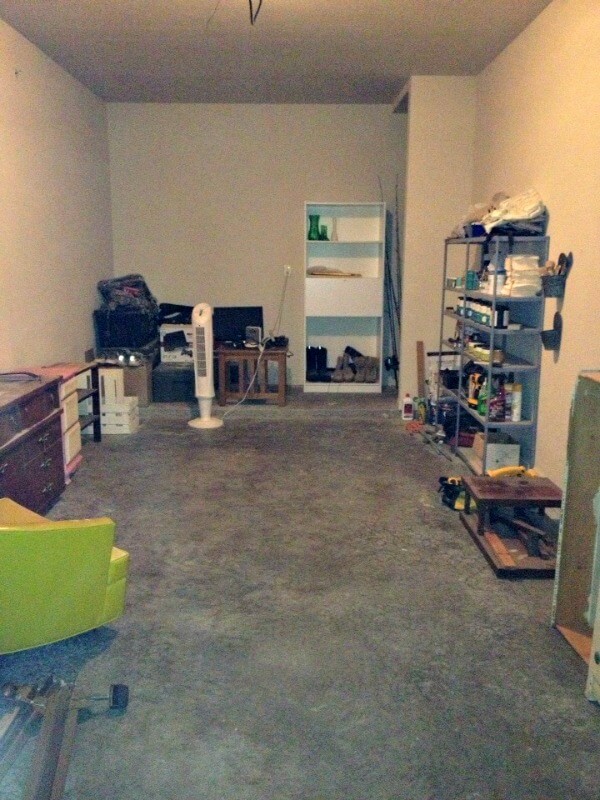 Oh – that still looks cluttered to you? Then I should have taken a before picture. I think we can almost even fit a car in there now if we wanted! But I'll be shopping for more furniture soon – so that won't be happening…
Someday – I'm going to buy a house and have my own shed. And I've already decided I'm painting at least one wall in my shed a ridiculous bright color like turquoise or something for inspiration. I made a plan this week to have my student loans paid off in 2 years, so September of 2015 – then I will buy my house and put a pretty bright shed next to it for all my furniture shenanigans!
Have you seen the pumpkins made from recycled books like in the above photo? I think those are so cute! I think tomorrow when I hang out with my Little we're going to attempt to make some of those. I'll use them to decorate my apartment as well as my booth. Hopefully I won't be breaking any child labor laws…I won't make her make too many. The fall candle I bought this week has really got me in the fall spirit lately.
I also want to get started on making jewelry this weekend. A couple month's ago, I bought like 30 feet of chain as well as some other little jewelry making things, so I really need to just go for it and make some. Lately I'm loving the simple bracelets from The Shine Project and I think I could pull off making some similar bracelets and necklaces. Go check them out to get an idea of what I'm talking about. In fact, order from them – they support a great cause!
Okay – that is all the randomness that is pretty much my life lately. Tonight I'm meeting my three best friends for dinner – then hopefully I'll get started on some of the above projects. I may even see about getting an apartment tour together for the blog here shortly. I've finally got some stuff put on the walls. Although I'll have to get rid of the 50 side tables painted in different colors that are currently residing in my living room first. :)
Comments
comments