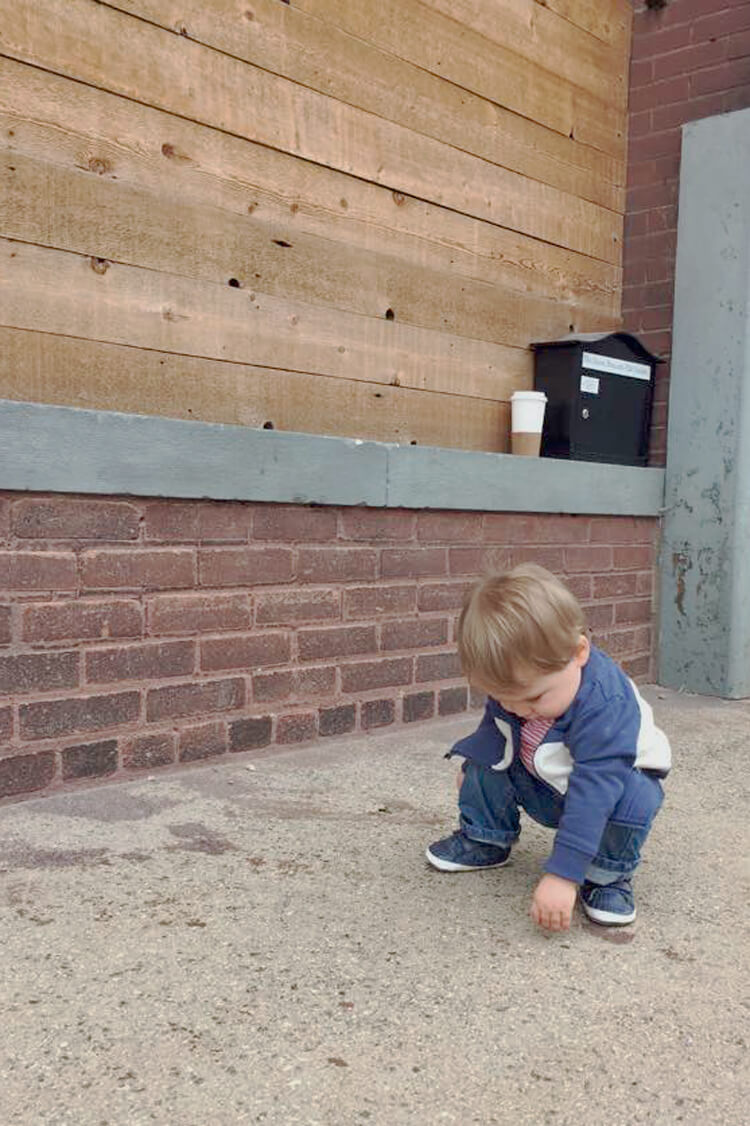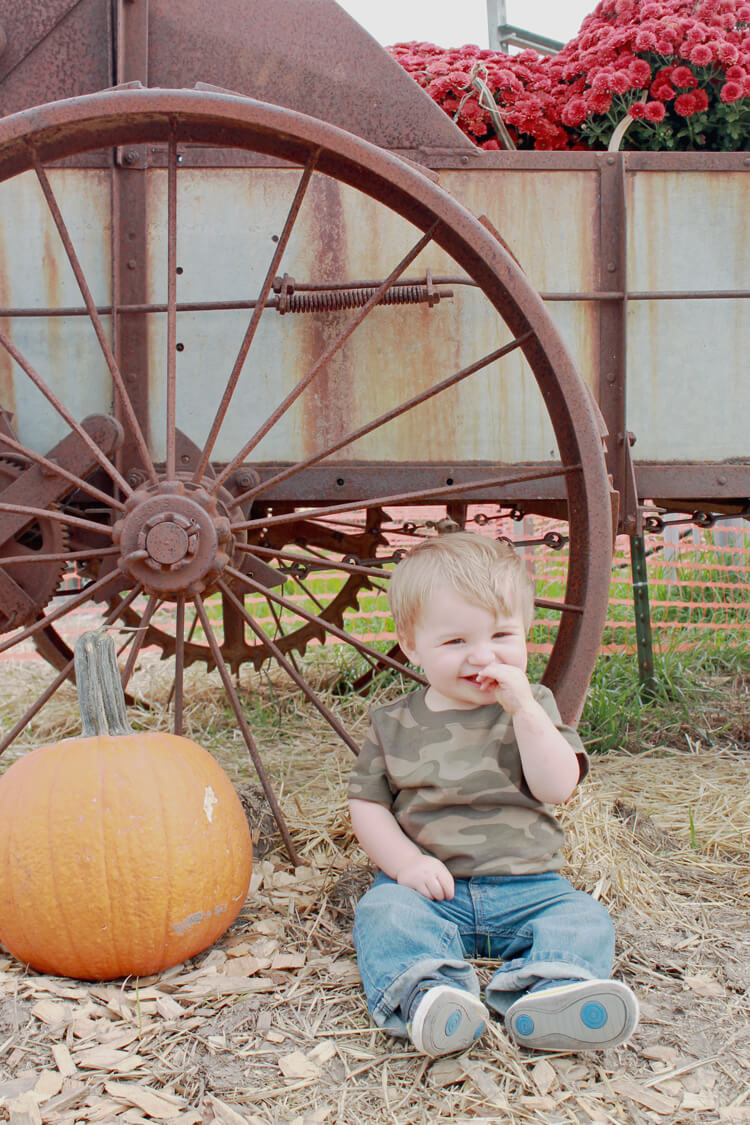 So if you know me, you know I wear the same 3 shirts all the time, so obviously I am a fan of the capsule wardrobe trend. Unfortunately, I haven't quite perfected my own capsule wardrobe yet, but it's definitely the way to go for a little one who outgrows everything every 3 months.
Since we didn't find out Graham's gender before he was born, we never really had a huge stash of baby clothes. So each season I go out and buy a few pieces for him to wear for the next few months. I don't really go crazy with it, because baby clothes are kind of pricey, so it's nice if they all go together well and can be mixed and matched.
For this season I tried out shopping through thredUP. It's an online secondhand clothing store that has a ton of adorable baby clothes (they have loads of women's and kids' name brand stuff too!). I don't usually take the time to purchase clothes secondhand – even though I really should to be socially responsible – but thredUp is super picky about what they accept and everything we got was clean. It really felt like we were getting a shipment of brand new clothes.
Anyway – for $50 I was able to get him 7 shirts, 2 pairs of pants (joggers and a pair of pajama pants), and a pair of shoes (Carters, H&M, Striderite, American Apparel). The striped tee, camo tee and shoes in the above pictures are all part of our purchase, along with the pieces shown below. I thought that was pretty great and definitely way more than I'd get buying brand new clothes! I saved 58% off the full retail value which ended up being $110 in savings – I'll take it. Combined with the clothes he got for his birthday, he is set for this fall. A couple of the pieces we ordered are a little too big right now, but should fit him this winter. I am loving camo this year and am excited to layer it with chambray and other prints!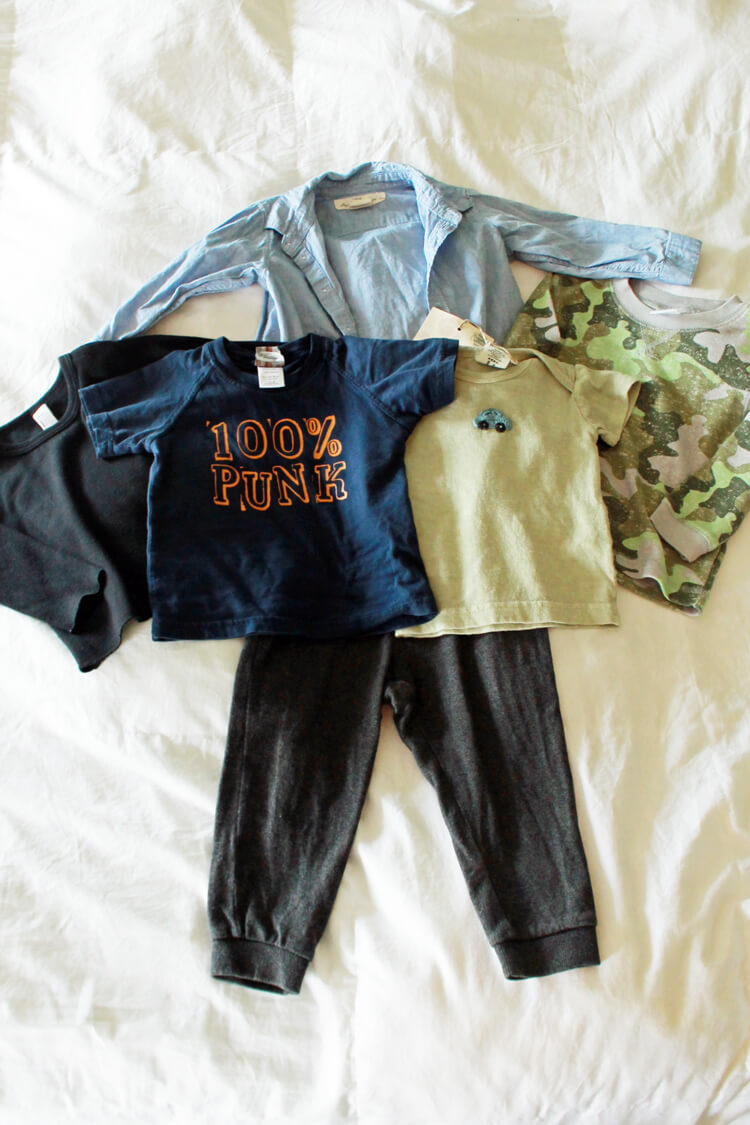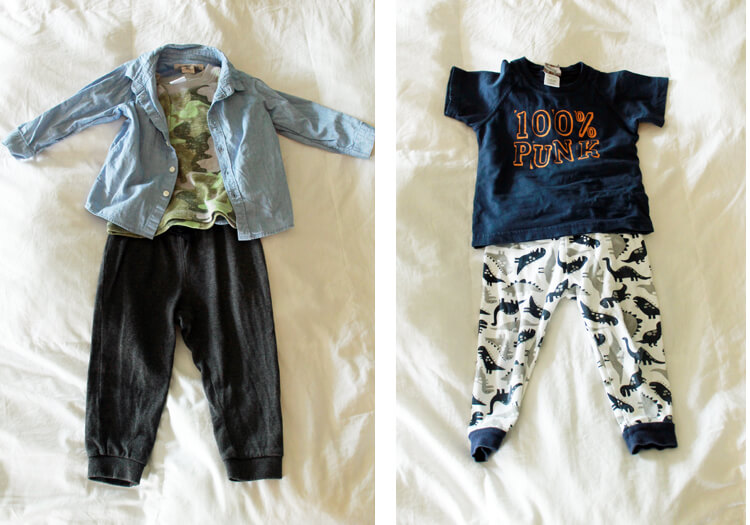 Someday maybe I'll be as fashionable as my baby!
Currently thredUp is offering the following coupon codes to help you save even more:
15% off for existing customers: LNB15
$50 off $125 or more for first time customers: WQA50
$30 off $75 or more for first time customers: YHJ75