This shop has been compensated by Collective Bias, Inc. and its advertiser. All opinions are mine alone. #BigLotsHoliday #CollectiveBias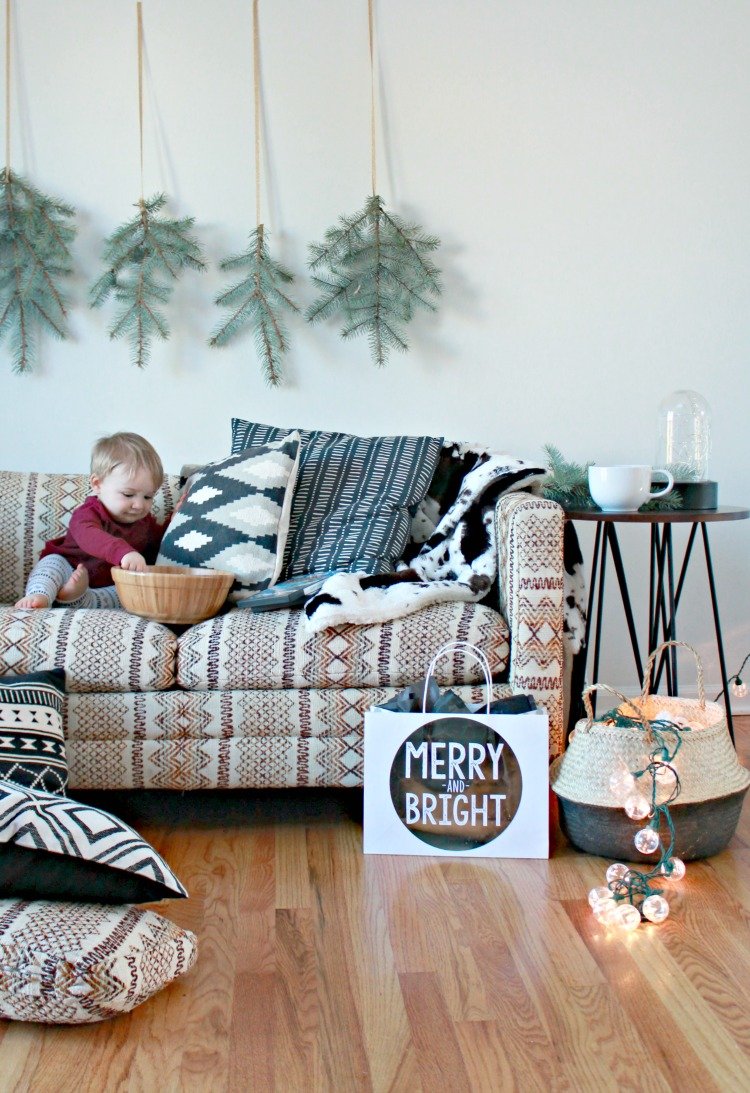 Now that Graham is a year old, I really want to start establishing holiday traditions. I know he won't remember them this year, but we are setting the tone for years to come. For the past several years, we haven't had any little kids in our immediate family, so holiday traditions took a backseat to busy schedules and not doing more than we had to.
Traditions are so much more enjoyable when there's a little face that lights up with excitement while you do them, so I'm excited to get back into it.
Last year I hit up Big Lots for holiday decor, so this year I went back to see what I could find. They didn't disappoint and I was able to find quite a few things to kick off the holiday season with. The entire back half of the store was dedicated to holiday stuff, so it's easy to find what you're looking for!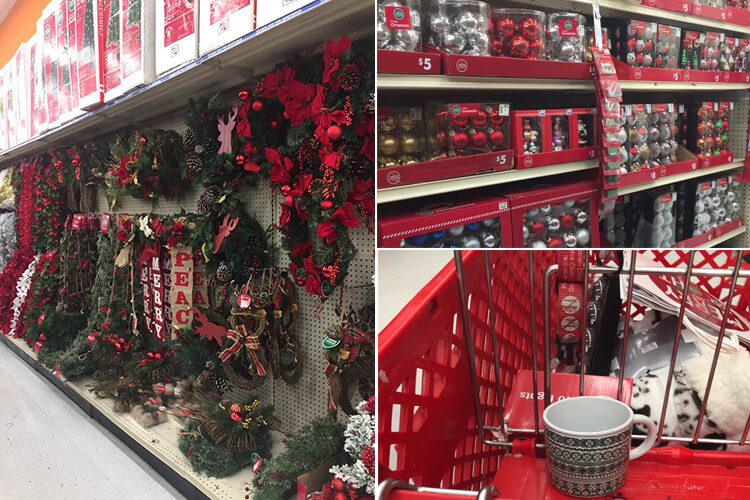 We came home with a cozy blanket, coffee mugs (for hot chocolate of course) and a wooden bowl, Christmas lights and bulbs, ribbon, a decorative candle holder, 2 Christmas movies, gift bags and a holiday tree cookie decorating kit. So much good stuff for the holiday season! Here are the traditions I'm excited to put in place this year for our family.
Decorating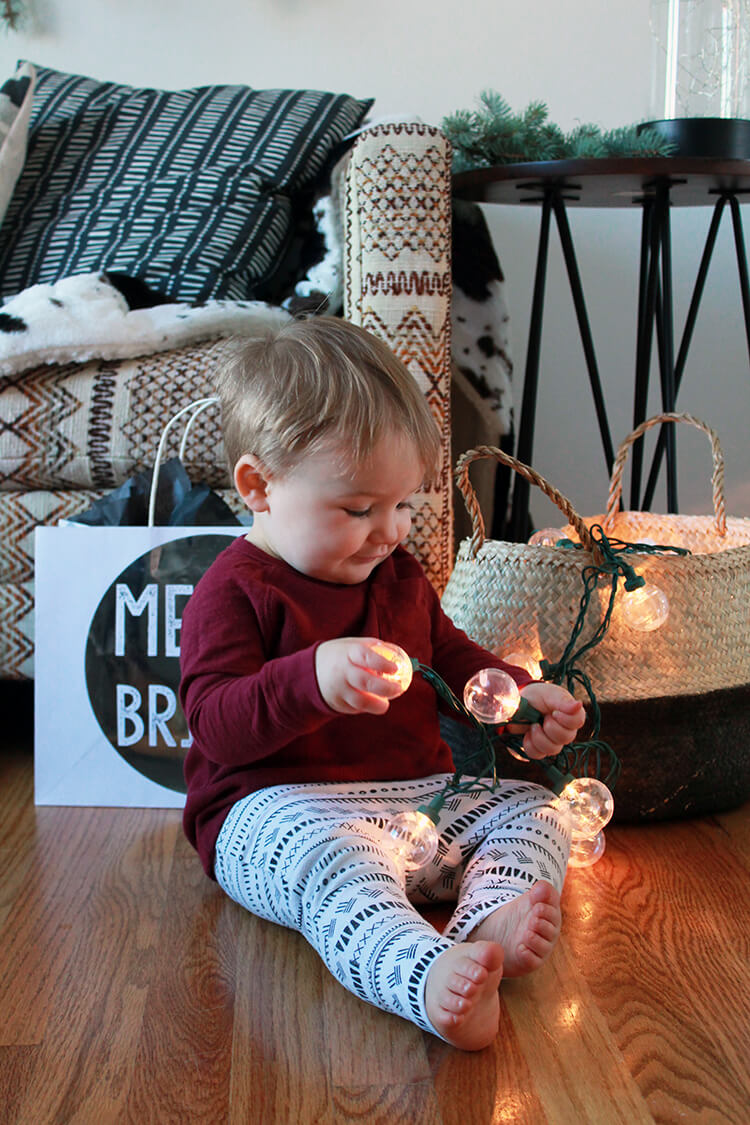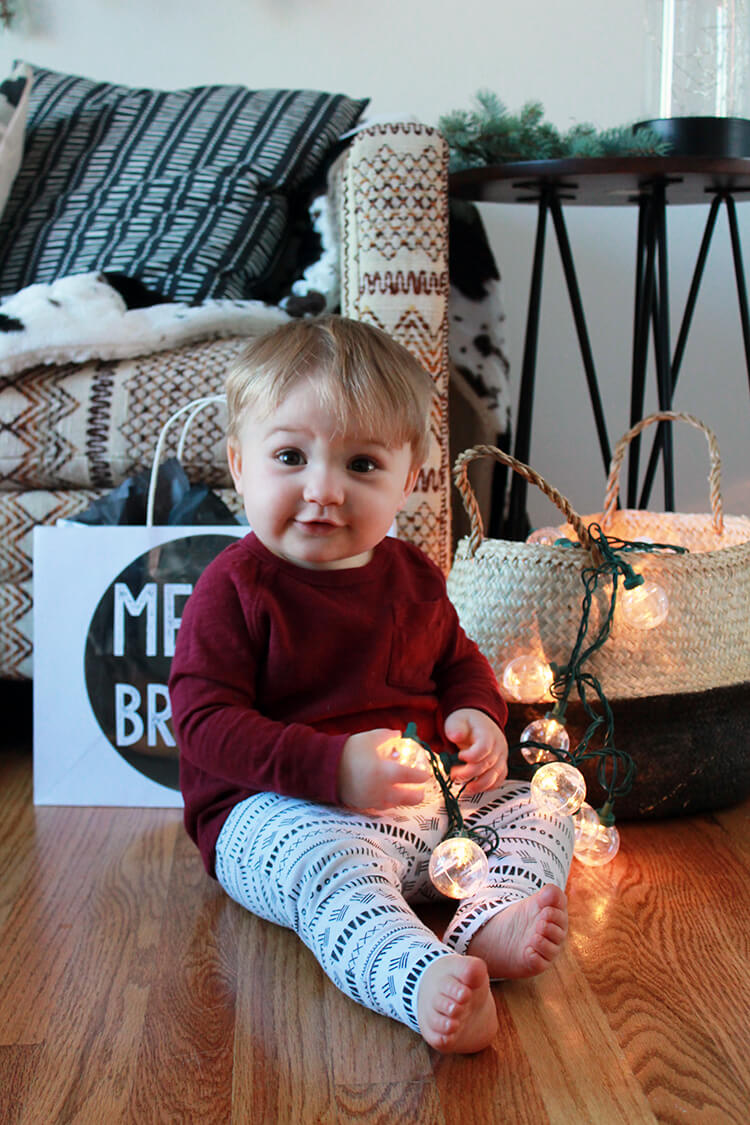 This one is a given, but it's so cute to see Graham make messes in all the holiday decor we've gotten out. Let's be honest, he's not much help yet, but he's good entertainment. He got tangled in lights more than once, tried to hang the bulbs on the tree and was immediately covered in sparkles after wrapping himself up with Christmas ribbon. Even though setting up is a little more complicated around a 1 year old, it's a lot more fun!
Having more decor out this year definitely makes us all more excited for the season. We are going simple this year and those hanging branches are no exception. And they were so easy! My sister and I set them up in about 20 minutes.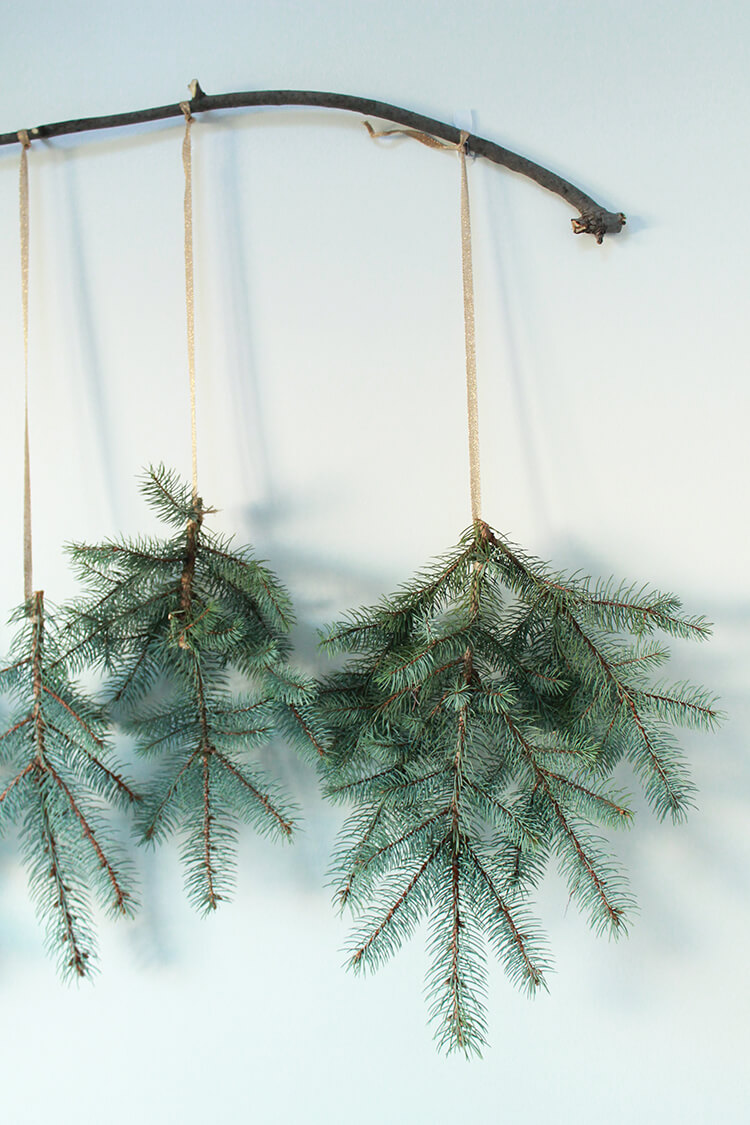 All you need to purchase is ribbon and command hooks (you can get both at Big Lots). I cut the branches from an evergreen type tree in my garden but if you don't have one, I'm sure you have a neighbor that wouldn't mind or could find one at a park near you!
First, trim a few branches off your evergreen tree. Try to cut them in similar sizes, but you can always trim them up later if you need to. Then cut a longer, thin branch from a "normal" tree (not an evergreen) and trim off any small twigs.
Then use ribbon and tie one end to the main branch and the other to your evergreen branch. We hung four evergreen branches this way.
Lastly, place your command hooks on the wall where you want your main branch to set and then put the branch in place. Ta-da, done!
Baking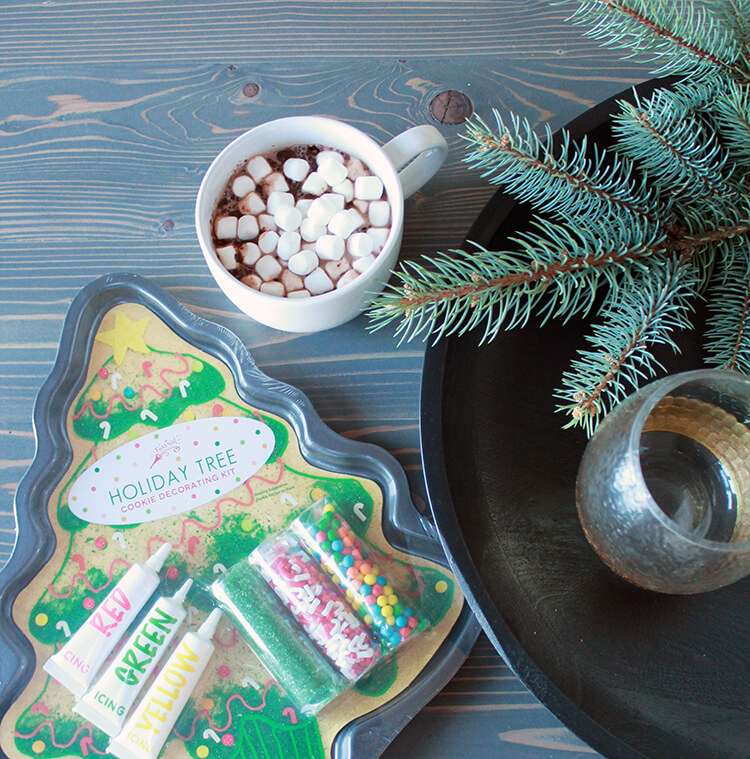 This is the main tradition I skipped out on in recent years. So this weekend we are going to make this holiday tree cookie decorating kit and I'm going to attempt to let Graham help decorate it. He'll probably just be grabbing chunks of cookie and frosting to eat, but that's fun too!
Christmas Movies + Hot Chocolate + Snacks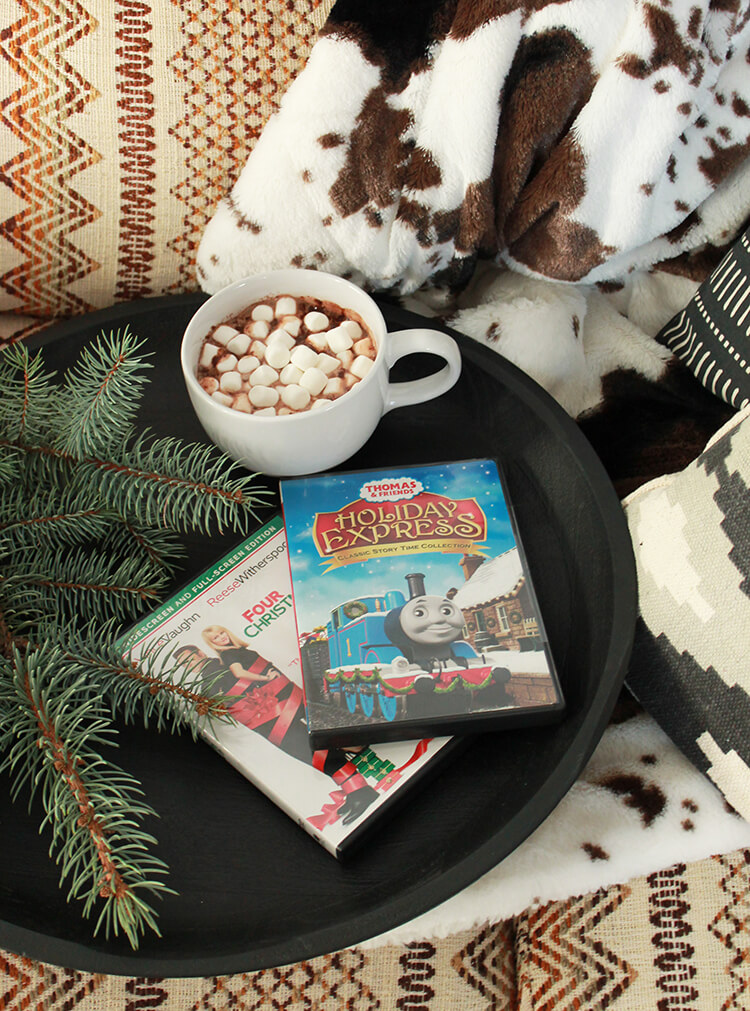 Would it really be Christmas without Christmas movies? We'll spend the next month cuddled in cozy blankets, sipping on hot chocolate and watching classic Christmas movies. I picked up Thomas the Train for Graham and Four Christmases for me.
I'm so happy with all I've been able to find at Big Lots around the holidays. They really do have about everything you need! Check out their Christmas Shop here and bring your own holiday traditions to life!