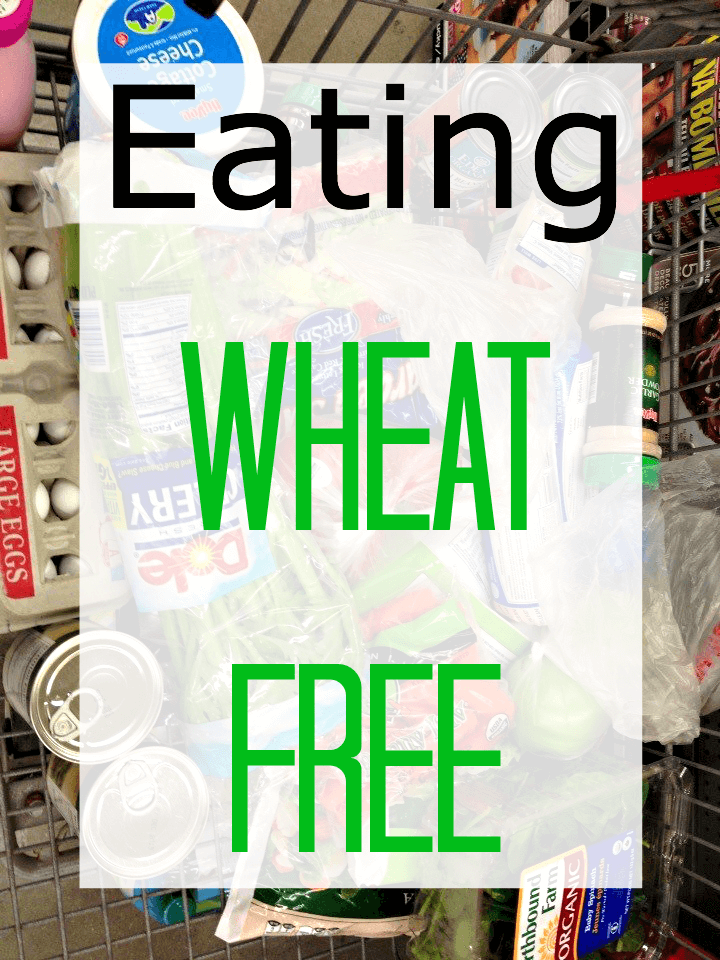 Have you heard about the whole Paleo diet craze yet? It's basically a low fat, high carb diet that gets you back to eating natural foods instead of the processed food we're all used to eating.
Now, I'm not completely sold on the entire diet. It's pretty limiting and it's a total lifestyle change. BUT, I have decided to try to eat wheat free, which is a part of the Paleo diet.
Yep, you read that right…eat WHEAT FREE.
What changed my mind was actually an edition of Prevention magazine that was all about eating wheat free. In a nutshell, it talked about how wheat has been changed so much in order to produce more of it, that you're not getting the nutrients from it OR from your other foods because of it. The wheat products turn to sugar and your body uses it quickly. (I'm not an expert on this at all…so do some more research of your own about all this before you make any decisions.)
So essentially, your body will be able to break down fatty foods and convert them to energy for your body more efficiently when you cut wheat out of your diet. And also, cutting wheat out can prevent all sorts of things…maybe EVEN CANCER.
Awesome! Sounds great. But wait, wheat is in almost EVERYTHING I normally eat. Seriously.
Noodles. Bread. Tortillas. Cookies. Cake. Brownies. Chips. Anything and everything with flour in it. Everything good in life…or so it seems right now. I guess I don't have a very healthy diet as it is!
So what can I eat?
Right now I'm living on eggs, chicken, frozen fruit to make smoothies with, turkey muffins (recipe coming soon!), and fruits and vegetables.
This is going to be HARD for me. I am super picky, so I'm going to have to learn to adapt, and try new things.
I went grocery shopping the other day for "healthy food" and spent $84 dollars! I know for some people that's cheap…but I usually don't spend more than $30 each week on myself for food at the grocery store. I always bought instant food that was cheap and quick to make.
I've only been doing this for one week but I've already learned that I can't do salads. I can at a restaurant, but I just feel like lettuce from the store is never fresh so when I make some at home…I can't stand the texture of it. Yes, I know that makes absolutely no sense. It's all in my head. :) Also, I can't do eggs with vegetables mixed in. Yuck. Too many textures.
From now on, I'm going to make an effort to find wheat free recipes I like. I'm going to find helpful blogs about eating more naturally and share those with you as well.
This is going to be a struggle. It's probably not even going to be close to 100%. I know I don't have the self control to turn down EVERY cookie offered to me at work. My birthday is next week and I'm sure it's gonna be a horrible week to turn down wheat. But I'm going to try, and I figure that any time I decide to say no to wheat and choose something natural instead, I'm that much healthier!
Check back on Thursdays to see the new recipes I've found (turkey muffins are next week!), to follow my progress and to get motivated to take on the challenge of eating more naturally!
Books on my to-do list:
(These are recommended by my dad who has been following the diet for a few months now.)
– Why We Get Fat – $8.00
–It Starts With Food – $18.00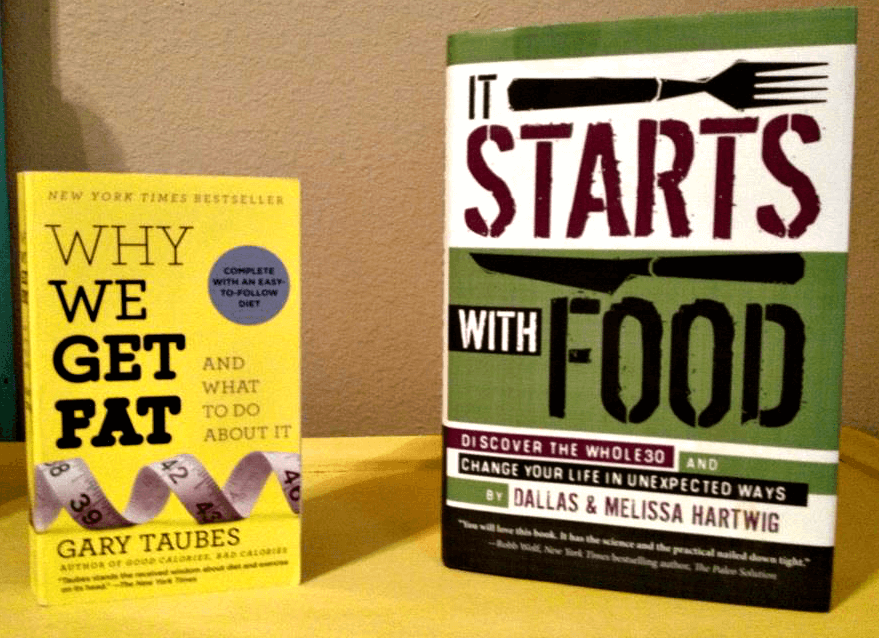 Comments
comments