I'm not sure at which point a baby goes from baby to a toddler – but Graham is toddling around so I call him both! Parenting has gotten way easier after that first year in some ways (like more sleep) but I still struggle with what to feed him (among other things). I don't eat particularly healthy all the time and I don't want to feed him everything I'm eating for that reason. Our fallback plan when we haven't prepared ahead of time is Gerber 3rd Foods Lil' Bits.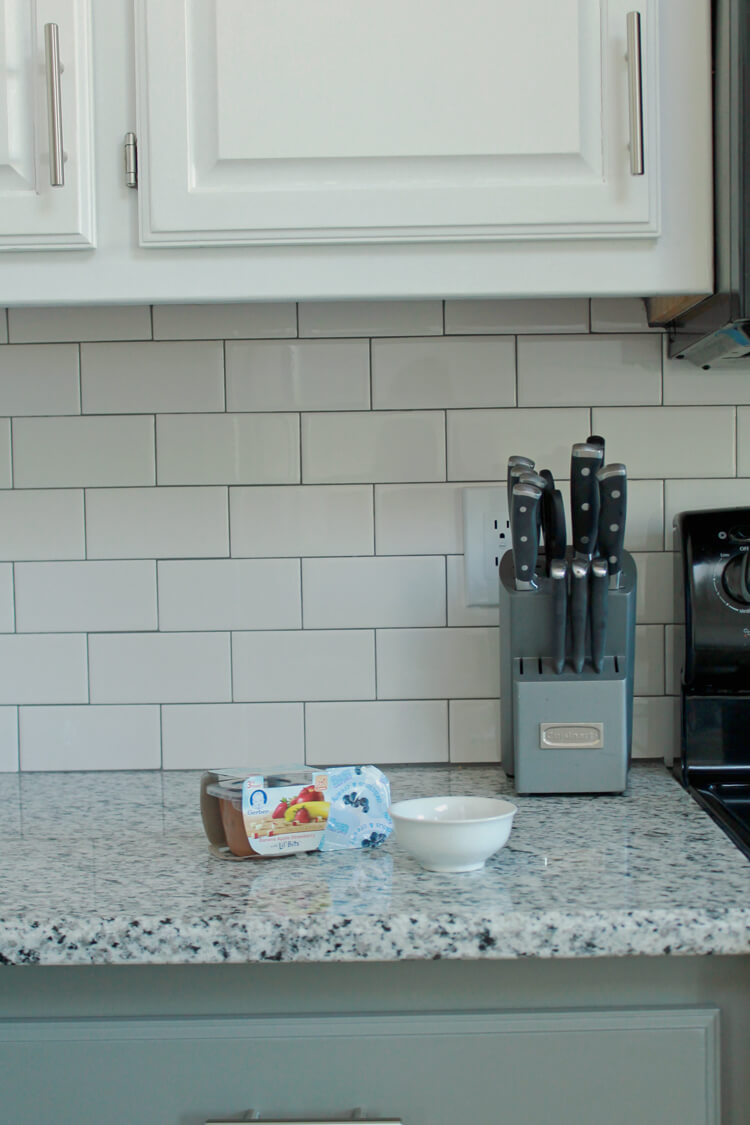 They are just so convenient and I can make sure he's getting a full range of nutrients instead of the limited diet that's all I can ever come up with to feed him.
They're also a good starter ingredient to come up with a well balanced meal. In the morning, we love to make a baby-safe fruit smoothie. I just mix Banana Apple Strawberry with the blueberry yogurt. It makes enough to fill his tummy and I like giving him something other than just plain yogurt. He loves it enough to try shoveling it in by the handful!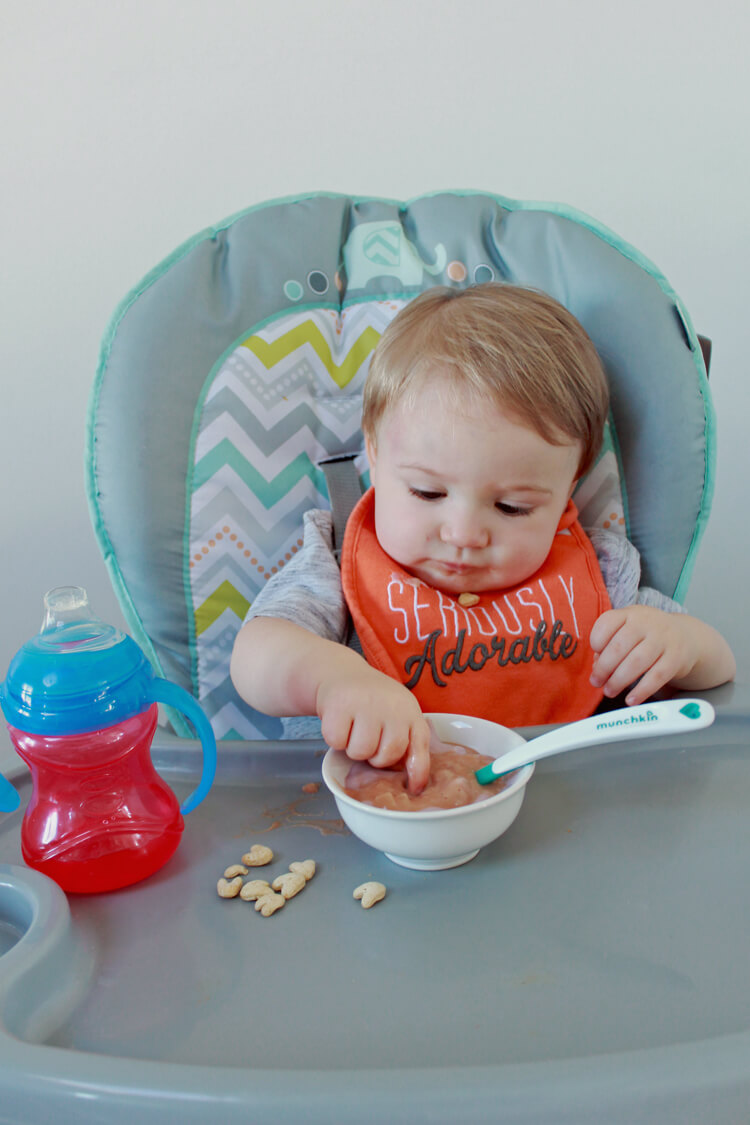 I also really love using the varieties with meat in them at dinner time because I struggle with what types of meat to give him since he still only has 4 teeth. You can mix together mashed potatoes and the Garden Vegetable & Beef Dinner for the baby's version of Shepard's Pie.
So until Graham gets some more teeth, we'll probably be hanging out on the baby food train for a little while longer! Then I'll really have to start cooking him some healthy meals! ;)
What do you feed your toddler? I'm always looking for new easy peasy ideas to keep him fed and healthy!