If you follow me on Facebook, you've already seen this. But for the rest of you, here is where I'm at with the dresser: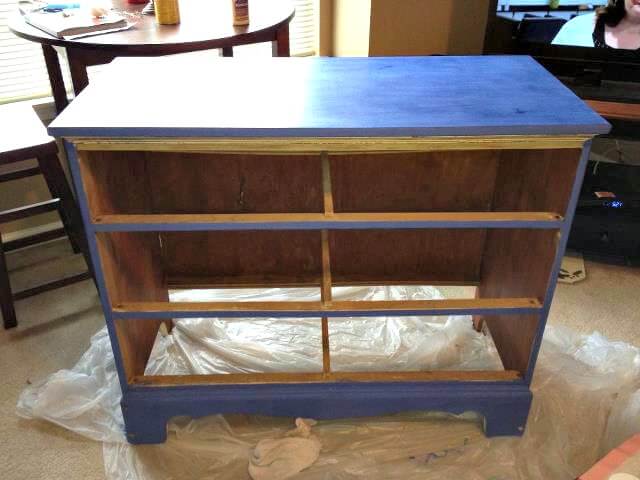 I'm loving the blue color.
So here's what I have left to do:
Touch up paint on the dresser around the edges.
Touch up stain on inside of dresser.
Sand and paint the bottom drawer that will be going back in.
Buy shelves and stain them.
Insert shelves.
Make pretty and take final pictures! :)
I'm sure my roommate is so sick of this taking up our entire living room! In 3 weeks we'll be moving out though, and I'll have a garage to store my projects in after that.
Although I've heard there's a possibility of snow on Friday, it looks like it should be around 60 degrees on Saturday and Sunday (welcome to Missouri) so hopefully I can get this dresser finished by the end of the weekend.
My boyfriend's birthday is this Sunday, but I've already decided I'm not going to party. I don't have time to lose another weekend that way… A cake and a new golf club will have to be good enough! :)
Comments
comments