This article is sponsored by Pottery Barn Dorm
You know one thing that's kind of fun no about about living with a guy? You kind of have to alter your decor tastes so that he doesn't feel like he's living in princess land. Not that I would want to decorate in bright pink or anything, and not that I actually consider him with most of my decorating decisions, but there are a few things I'd like that I feel like he wouldn't be okay with.
However, we have a bright green side table in our living room that I haven't got around to moving or selling yet, and he seems fine with that.


Sometimes I see pictures of cute little dorm room ideas in magazines and wish I had the time (or money at the time) to make my dorm room pretty. I only lived in the dorms for one semester, and my roommate put up disney pictures everywhere as soon as she got there, so maybe there actually wasn't that much hope for my dorm room, but if I were going to do it over again, this is what I'd do: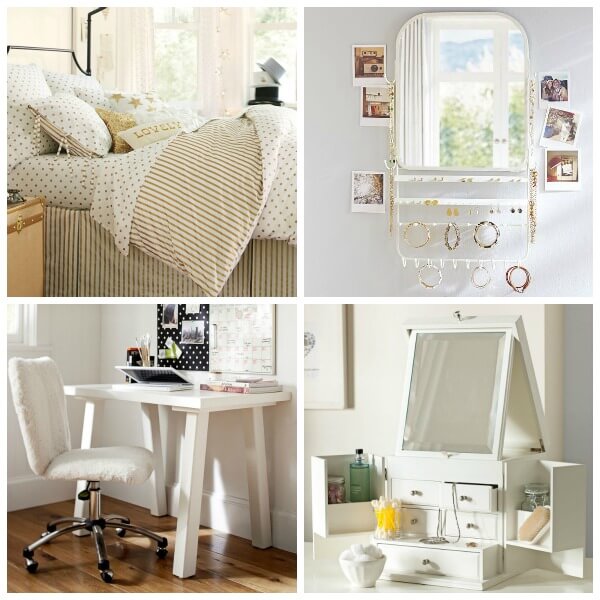 I'd go for something girly but classic. PBDorm has a ton of different styles to choose from and has everything you can imagine for dorm living. And most of what they have would work great for apartment or small home living to make the most of your space.
And because I can't end this post without saying something, I am totally getting married today! Will is determined to dip me when we kiss at the end of the ceremony, so I'll be sure to update you guys if I fall on the floor in front of 200 people. It would be all too typical of me!
Comments
comments