Old windows can be made into practically anything. They can give a typically boring item, such as a cork board, a personality that works much better with your room than the typical black and white board. Surprisingly, turning an old window into a cork board isn't as difficult as you may think (although it might be a little time consuming) and you can easily add different materials in each pane to make it more practical or add a little more personality.
You can add magnetic paint, chalkboard paint, cork board, pictures, or leave in some glass to make a dry erase board. There's also dry erase board paint I recently discovered. I saw some at Home Depot. The possibilities are endless.
My sister, Ashley, and I made boards to place over our desks to help keep things more organized. We decided to use our panes as cork board and magnectic sections.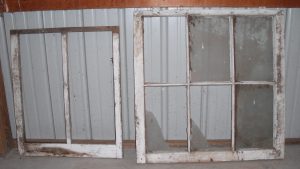 How to do it:
1. Pick out some old windows with your desired amount of frames. Its fairly easy to remove the glass from the panes so don't worry so much about that unless you want the glass to be used as a picture frame or dry erase board. It's also fairly cheap to take the windows to a glass shop to replace the glass if you can't find any windows with unbroken glass.
2. Clean the windows (if needed) and remove the glass if desired. I've found the best way to clean them is with a hose and scrubbrush meant to clean siding. You might get a little wet but it's much faster than scrubbing with soapy water and a towel (believe me, I tried that).
Removing the glass isn't too difficult. All you need to do is scrape at the molding around the inside of the window with something sharp. I used a screwdriver. Once you scrape all the way around the window and loosen up the brads, the glass should come right out with a little bit of pressure.
3. Get Creative. Now that your window is clean and you have the panes the way you want them, you're ready to get creative and make your window frame look the way you want. You can leave it natural or sand it down and paint it a different color. Whichever you decide, I recommend adding a layer of polyurethane before moving to the next step so the paint from your window doesn't end up all over your floor once it's hung on the wall.
I decided to paint the edges of mine a turquoise color that matches my desk and the edges of my headboard, but I left the front the original peeling white color.
If you do choose to paint the window a different color, it's a good idea to remove the original paint. I've found that the quickest and easiest way to do this is to use a palm sander. You can get a decent one at Home Depot for around $30.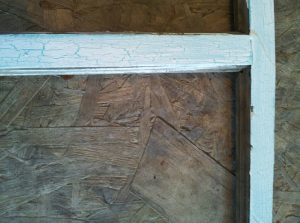 Ashley's window didn't have any paint on one side, so she painted it turquoise then applied a layer of crackle paint and covered that with an off-white color. Now it's white with the turquoise peaking through the cracks.
4. Fill the Panes. My sister and I decided to use plywood and cardboard as the backings to our frames because it was what we (and by we I mean our dad) had onhand.
I really think it would be neat to use tin as the magnet – but I am not quite up to that task yet – plus I don't have any tin and I…ahmmm…my dad…had an abundance of plywood.
I measured out the plywood to fit in our panes and had my dad make the cuts.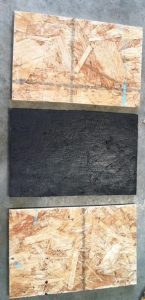 We then painted each plywood square with magnetic paint. We put on 3 layers – but it's really important that you make sure the magnetic part of the paint is all mixed in, and not in a big glob at the bottom of the paint can.
For the corkboard, my sister used spray glue to adhere the corkboard to a piece of cardboard. She then fitted it inside the pane and used brads to secure it. Ashley added twine around the edges of her corkboard to camouflage any imperfections and add a little more detail.
To secure the magnetic boards into the pane, we used an air nail gun with the small nails so they didn't break through the other end.
Here's the finished product. Pretty decent for our first try!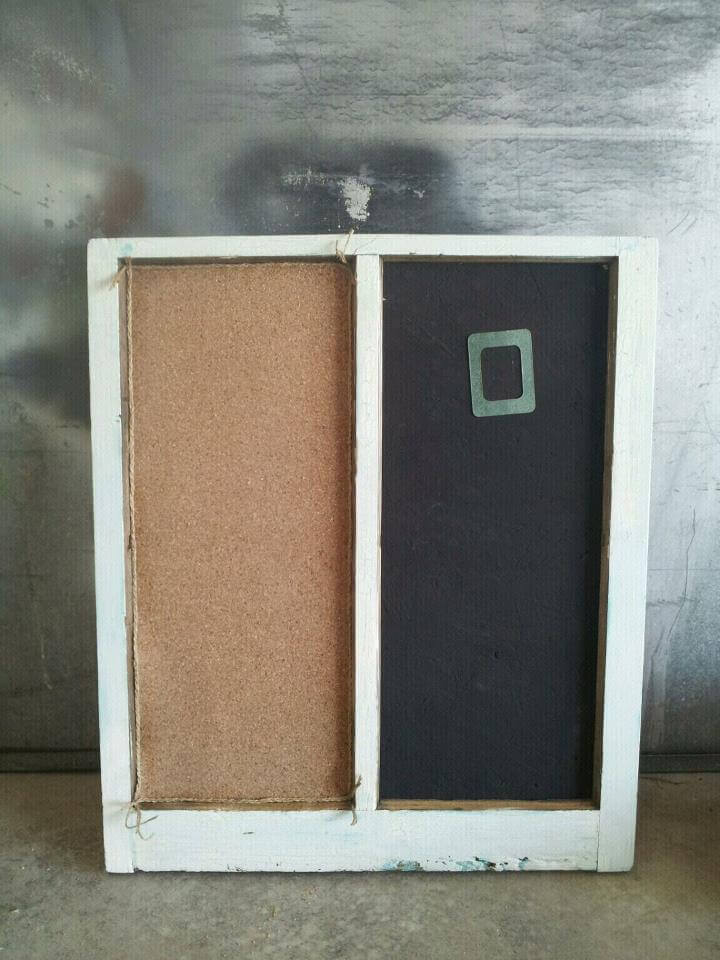 Comments
comments