I am finally home, and I couldn't be happier! And…I got started on some of the goals I set yesterday.
This morning I got up and went to the gym and wow. I thought I was going to die by minute 12 on the elliptical. I stayed on it for 30 minutes and did a little lifting afterwards. Good enough for the first day. This whole getting back into working out after a two month break thing is harder than it sounds.
Then I came home and hit up the pool. It was already getting hot by 10 am, so I figured why not.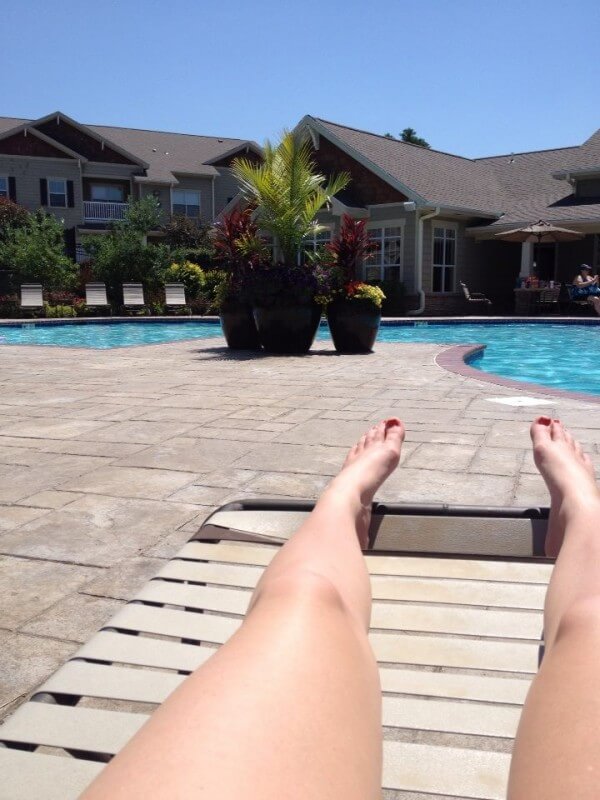 On the plane last week I started reading a free ebook on my iPad. I soon found out why it was free, because it wasn't that good and was full of typos, but I got sucked in anyway just to find out at the end of the book that it was the first of a series of three. And I had to pay for the 2nd and 3rd. Boo! But I did it anyways since I was already invested, and this led me to failing at my goals in multiple ways.
First, while I was at the pool I was laying on my stomach and rolling over to my back and the iPad slipped out of my hands and slid across the cement facedown. I picked it up and just my luck, the entire front of the screen was cracked. Huge bummer.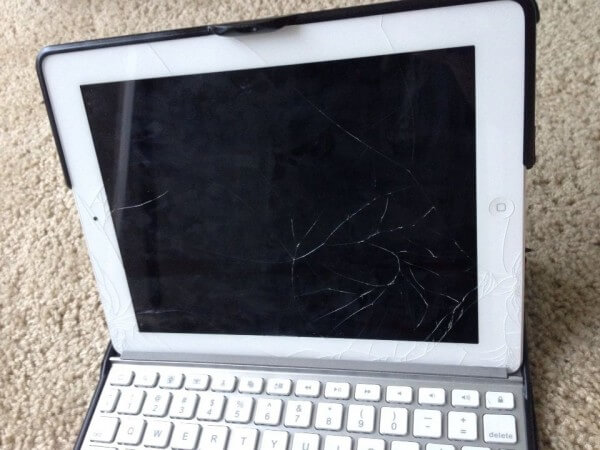 But then I could still read, so I stayed out there until I finished the entire book. So now, not only do I have a cracked iPad screen, I also have a pretty bad sunburn.
So, the one fun goal I set was kind of a bust. Better luck next time I guess.
The worst part about the iPad is that we also have a Macbook with a cracked screen. A couple years ago Will drove off with it still sitting on the top of his truck. This was when he was still stationed in Georgia, but I was actually visiting him that weekend. I love Apple products, but I do wish they were a bit more durable, ya know?
The best part of today though? I still have plenty of day left to work on furniture, cook dinner and maybe even fit in a  little nap! Maybe today isn't such a fail after all! :)
Comments
comments