This post is sponsored by Lindt HELLO. #ItStartedWithHello
Will and I have almost been married for 4 months, and that's crazy to me. It's all going by so fast, and at the same time, I can barely remember the wedding. Funny how time works, huh?
The most repeated piece of wedding advice we received was to never stop dating even though we were married. We already kind of suck at this, but I blame it on saving money for buying a house in the near future.


Instead of going out on dates, sometimes we have to improvise and make our time at home just a little more special. This week Will's had to work until 10 pm a couple nights, so I thought it would be nice to surprise him with a little treat when he gets home.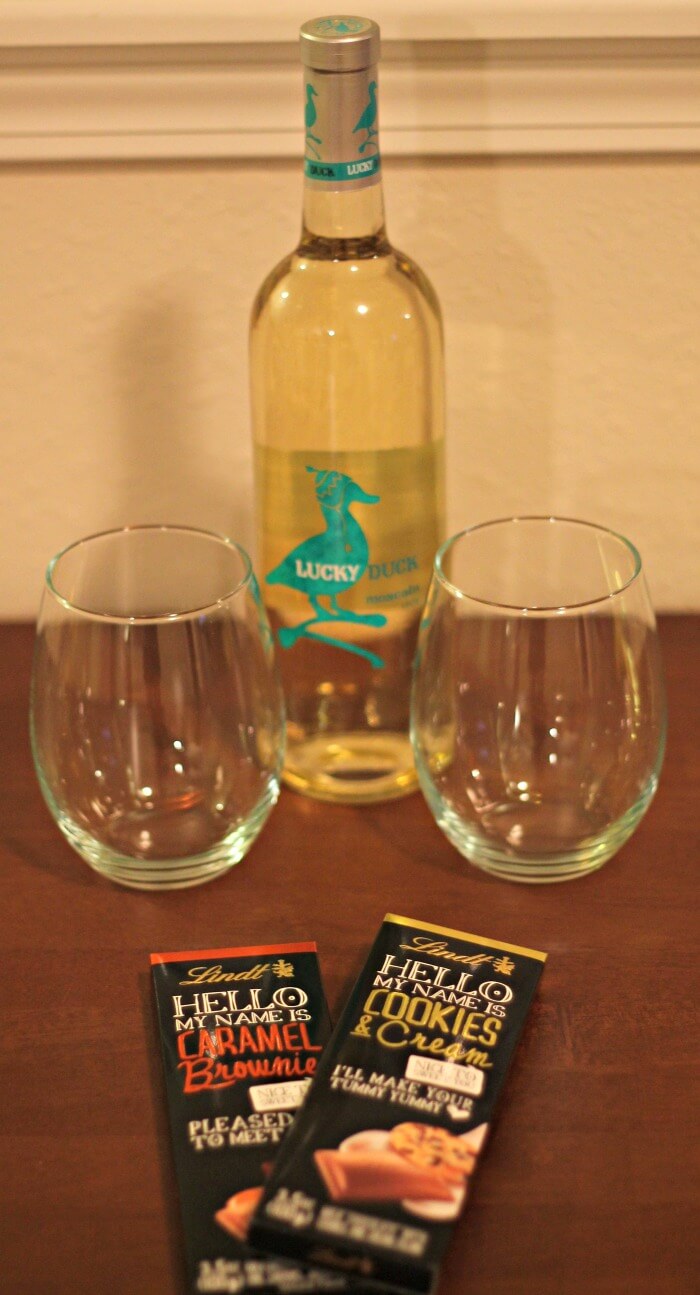 It's not much, but it's enough to say, "Hi. I'm glad you're home. Now relax and listen to me talk about my day." I kid, I kid. Kind of. 
We do make an effort to greet each other, with or without chocolate in hand, every time we come home. It's not exactly a challenge in a one-bedroom apartment, but I think it's a good habit to get into for the future.
Plus, the more I welcome him home with little treats, the more likely he is to greet me at home with little treats. And that's what Lindt Hello Chocolate is all about. Okay, maybe not exactly about buying presents, but about how every sweet connection starts with a hello.
I might have accidentally opened mine and tried it before he got home. Oops. He'll never know, but it was so worth it! It was delicious. I got the Cookies and Cream filled chocolate bar for myself and the caramel brownie filled one for him. And I love the little message inside the box.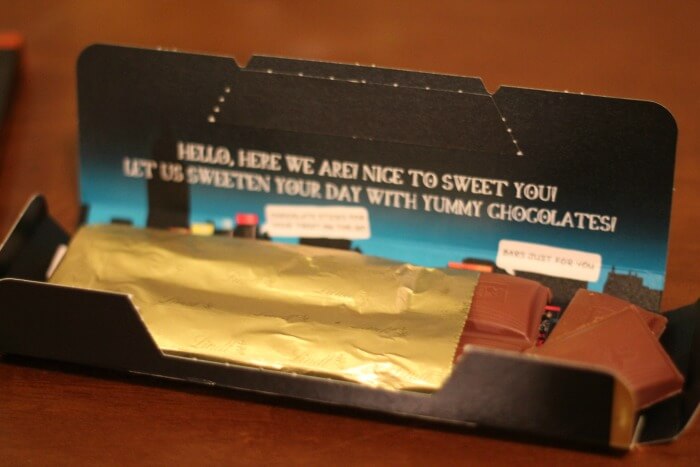 To help you experience sweet hellos, Lindt HELLO is hosting the Lindt HELLO Sweet Connections Sweepstakes that you can enter every day to win sweet experiences like a shopping trip with the girls or a fun double date night to let Lindt HELLO help you make even more sweet connections!
And they even have this cute #ItStartedWithHello video series. Watch it at: http://ooh.li/2025b25
Do you surprise your significant other with little treats to welcome them home from time to time? 
Comments
comments