This weekend was a busy one, but technically I say that every weekend, so I suppose it was typical.
I started out Saturday morning working my 2 hour shift at The Red Apron. This place was packed and stuff was selling like crazy, which is great! I know I sold at least a couple things, including the dresser I finished last week.. It took me about 30 minutes to get this picture posted to Facebook because customers kept grabbing me to write another sold ticket for them. Not a bad problem to have!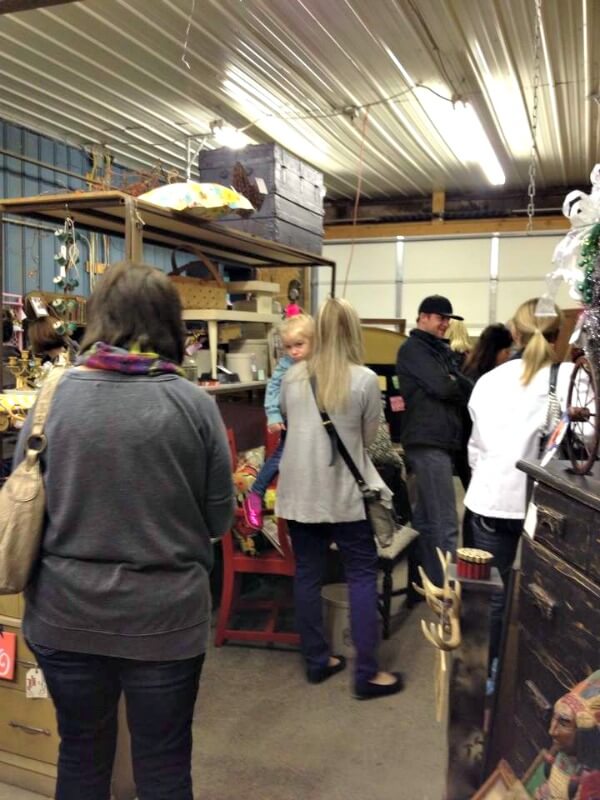 Saturday night, I attended one of my besties' weddings. She was beautiful and we had a good time. We lived together in college, and so did our little sisters, so this is our Sissy Picture. Can you tell which ones of us are actually related?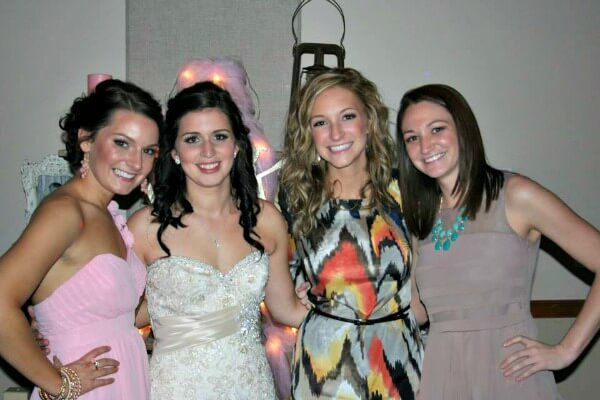 After the wedding, I headed home to my parents' house and prepared for a Sunday of crafting. I'm not generally the crafty type, but my mom had some great ideas, so we're going to see how they do in the booth this month.
We decided to make some plywood snowmen (unfortunately I don't have a finished picture today) and it was rather difficult to figure out the measurements to use the entire board to its full potential. Thank God I have a great Faja (that is father with an accent***) who is pretty handy and could figure out all the math for me. And do the sawing since I almost sliced my finger off cutting an apple a couple weeks ago with a blunt knife. 
He may not have been prepared for or approving of this picture.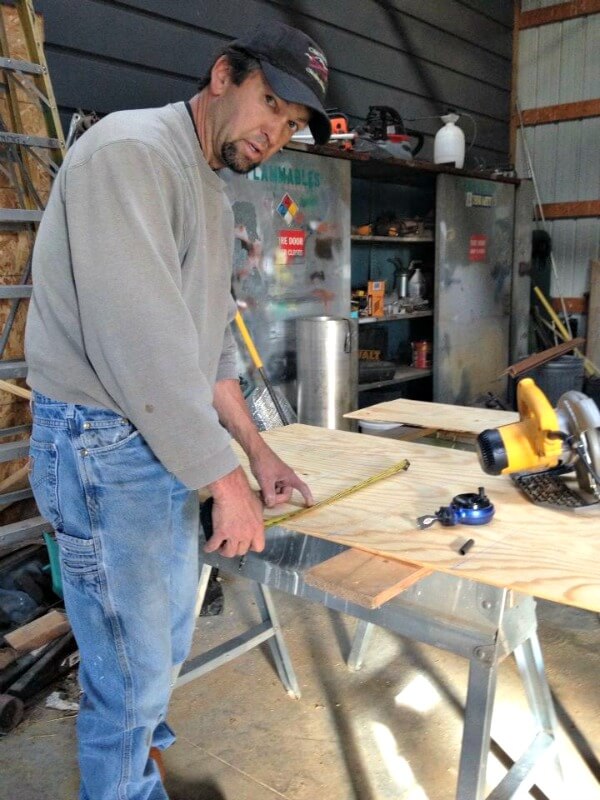 Let me just warn you that before you take on the project of making 10 plywood snowmen, that this project is much more time consuming than you think. Also, you might want to find a sister who is talented enough to draw on snowmen faces that give each one their own personalities.
Lucky for me, I had one of those (a talented sister) handy, and we were still at it well past my bedtime last night!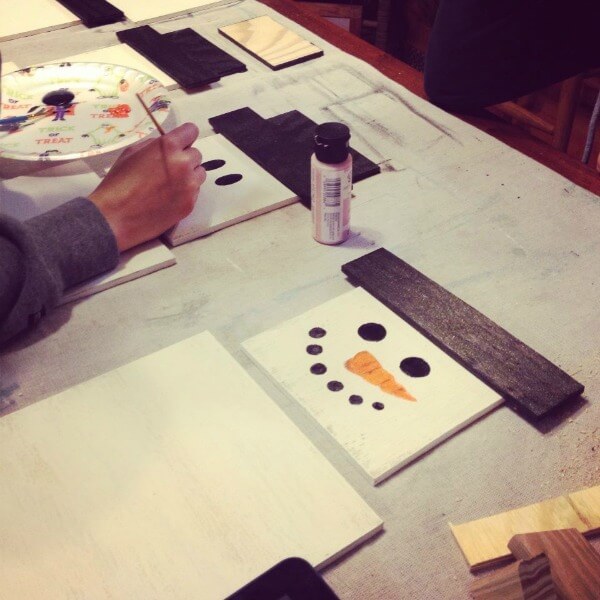 The snowmen still need some finishing touches before they will be completely finished, but I hope to have them done and in the booth by 8 pm tonight.
All this Christmas crafting has got me in the mood to decorate my apartment for Christmas, but that will have to wait until December 8, when I will steal what doesn't sell in my booth for myself. Our mini Christmas tree will also be serving it's time in the booth before it lives out the holiday season in our living room.
Have you started decorating yet? Or are you waiting until after Thanksgiving? 
*** One time, I was shopping for cologne with a friend (that beautiful bride up there) for a Christmas gift, and the sales lady at the mall said with a very heavy accent, "Iz zis for your boyfwiend or your faja?" Since then, I sometimes call my dad Faja because I'm a dork. :)
Comments
comments