In the wee hours of the morning this morning (like 4 am) I decided that this weekend I'm going to tackle painting my dresser turned TV stand…again. Right now it's a blue color, but it's not breezy. And I'm not loving it. I mean, I love it as a piece, I just don't love it in my living room. It's not really fitting my personal, breezy style.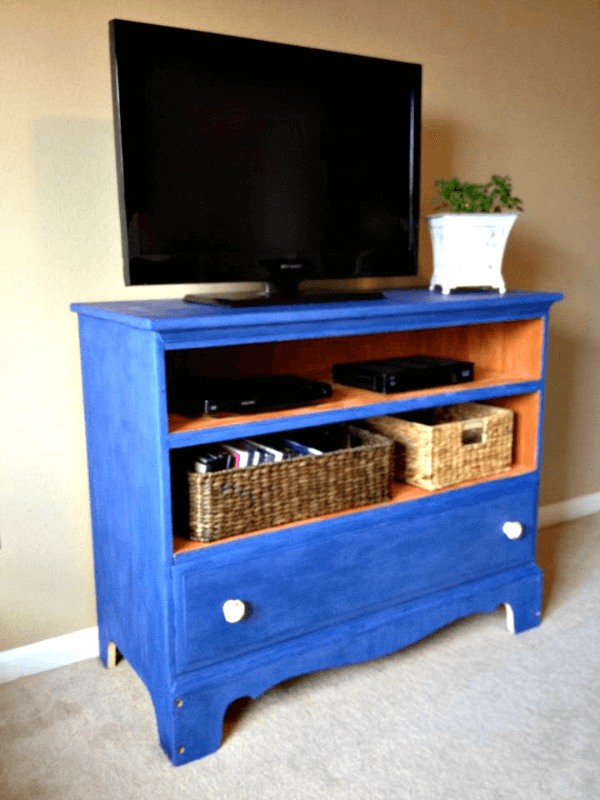 See the original before and after of this piece here.
I think it is time to paint this little guy with Annie Sloan Duck Egg Blue. Kind of like this little dresser.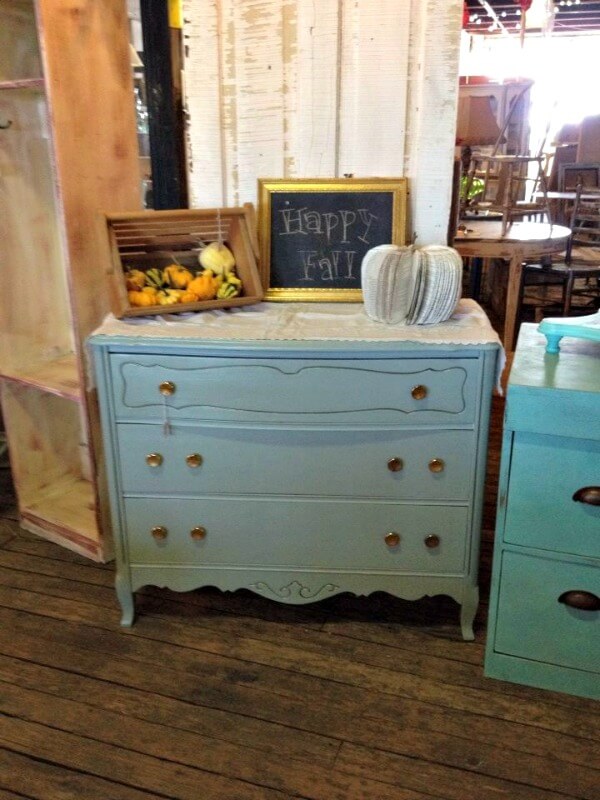 That will be much better. I can't wait to get started. I'm going to do it the fast way and skip the whole sanding process. I'm just going to paint on a coat of Zinsser Shellac to seal in what's already there, then paint it with the new color. It might also get some new clear knobs just to make it look a little more elegant.
Who knows, if I'm feeling motivated, I might even start it tonight. The boyfriend will be so happy to come to that mess in the living room tonight after his 13 hour shift! :)
How long do you stare at something you don't love in your home before you decide to change it?  
Comments
comments