We officially have bridesmaids dresses, and a blurry, poorly lit photo!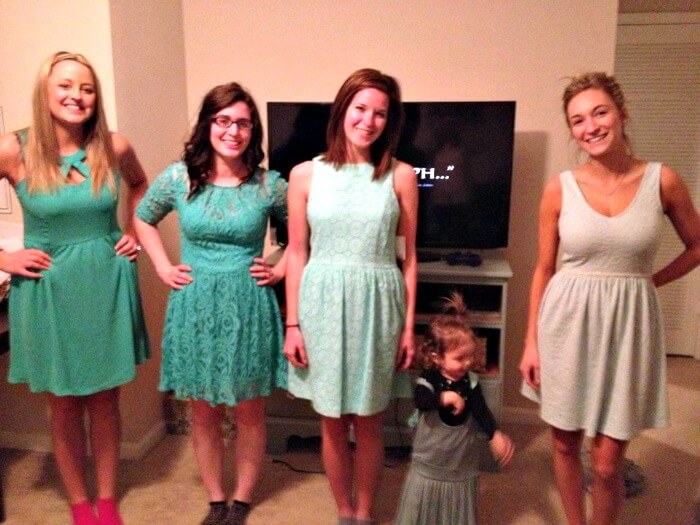 And a little model who wanted to wear a dress too (that was one of the extras)!
I'm tired of apologizing for the crappy quality of my pictures. I thought owning a DSLR would solve this problem, but it turns out those fancy cameras don't keep up with real life. Especially when you don't know how to use them. Maybe I should have invested in an iPhone 5s instead since it has a better phone camera…
I've got a weekend of painting furniture in front of me because my 5 pieces have to be taken to the Red Apron by 2 pm on Sunday.
Did you know that other vendors work on their projects all month long? I don't know why they would do that. I mean, don't they want the experience that comes with not doing it until the last minute? No sleep for 2 days, scrambing to find/make new tags, praying the drive dries out the barely wet paint on the piece you just finished 30 seconds ago, recounting all your pieces in your head for the next week to make sure you filled your quota? They sure are missing out.
This is also why you get precisely one week of furniture reveals each month. Because I do it all in one weekend and opt for naps on the other weekends. :)
Happy Friday!
Comments
comments