Blog friends are a type of friend you can probably never understand unless you're a blogger. It's so much easier (for me) to make blog friends than "real life" friends, because instead of attempting to figure out who they are in a few minutes, you can stalk read their whole life story on their blog and get a pretty good idea of who that person is in a short amount of time. Then there's also the thrill of making blog friends and not knowing if they are actually serial killers posing as a twenty-something bloggers.
My first real life run-in with bloggers was at Bloggy Boot Camp Minneapolis. And I'm not going to lie…I was a little scared that I was going to be stuck with a bunch of nerds who had no social skills for an entire day. I was stuck with a bunch of nerds, but they ended up being nerdy in the way that I'm nerdy and I'm now convinced that bloggers might be the most social type of people. And it was so much fun.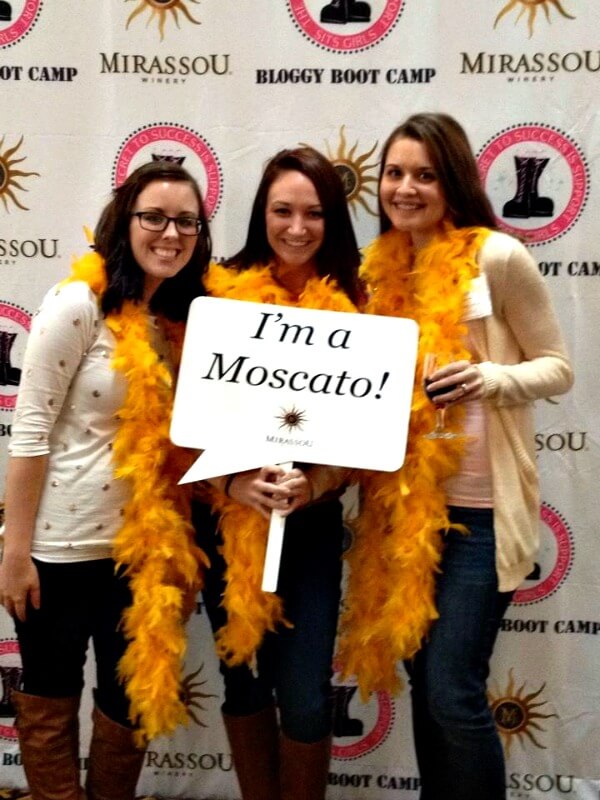 Way before I went to Bloggy Boot Camp, a blogger from Kansas commented on my blog and let me know that she doesn't live too far away from KC. After thinking about how desperate I was going to sound and asking the boyfriend if I was crazy (to which he answered, "yes"), I went out on a whim and asked her on a date. Little did I know at the time, there is actually a blog term for this, called a blate. Get it? Blog date = blate. It is actually normal to ask other bloggers on a date and while this is not a romantic date and I've never dated online before, I think this is a very similar process.
So it started out as emailing back and forth. I got her email off of the comment she left me (which sounds much more creepy now that I'm sharing that with the world) and suggested we meet up sometime so we can each know a real life blogger. Then she responded that she didn't think I was weird at all, but her husband works out of state so maybe we could do something when he's home. (See her protecting herself in case I was a serial killer?) Then, nothing worked out for ever and ever so we progressed from emailing to texting. I had to make the first move on that, too. Her husband was even worried I was romantically interested in her for a minute. I think he was joking, but you just never know. She reassured him I had a boyfriend and we kept texting and emailing and getting to know each other.
And you know how the world is so small even though it's so big? Her dad actually has a shop in the West Bottoms like me! (Only not like me, because he is a professional and I am…not.) But anyways, where this whole thing is going is that I finally got to meet my blog friend Julie from It Freezes Beautifully last weekend at first Fridays! And I met her mom who was with her. And I met her dad who was there as a vendor. And they all seemed to be normal people. The pictures matched up and they didn't have any splashes of blood on their clothes from serial killing. All good signs.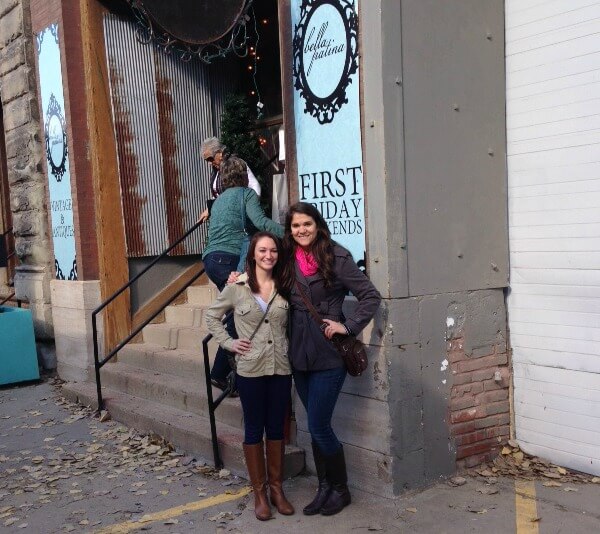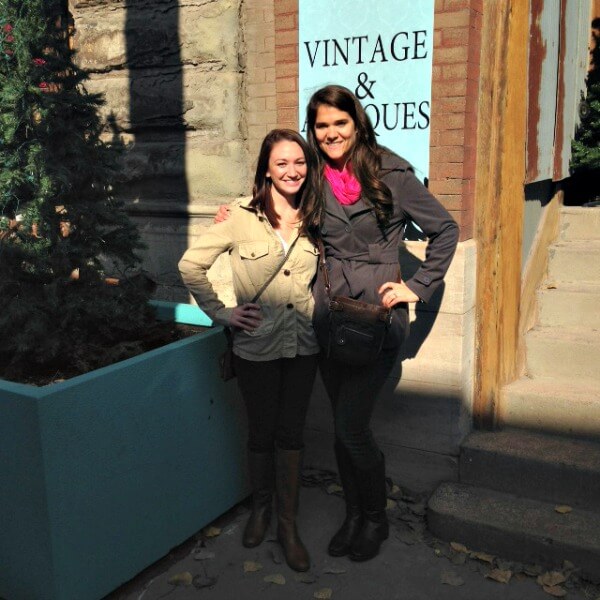 Luckily we got all the awkwardness out of the way over texting before we actually met. Like "Oh no, how awkward is this going to be?" "It's like we know each other but we don't know each other?" "What should we do with our hands?" "Do we hug or do we not hug?" "Is that awkward?" "Well you're like 6 foot and I'm not, so maybe we should avoid the hug."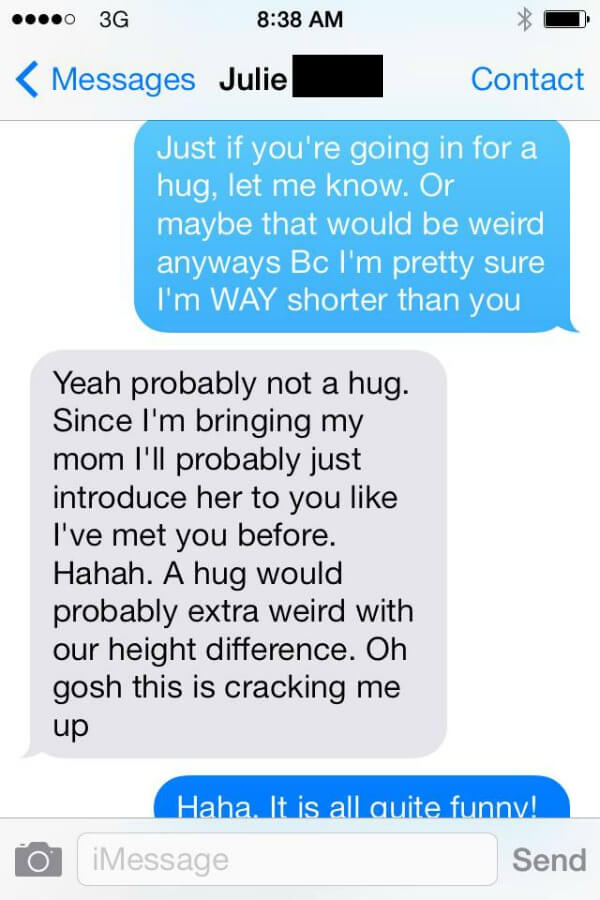 Anyways, it was all good because we didn't hate each other. I can tell that she and her family are good people. We picked up conversation just like I do with my real life friends and her mom was super funny. I learned a thousand stories about her childhood from her mom and it was a great time.
Basically, we're going to be friends for life. The end.
Comments
comments