This week, I'm fighting my life-long struggle of being a blob – which is what my sister and I determined we are most of the time. We realized that we always have to-do lists, goals, dreams, aspirations but then we just sit on the couch like the blobs that we are and watch Fixer Upper all night instead of working on our own projects. Essentially, I'm a blobber, not a blogger.
But then, I got some sweet magnetic paint in the mail that is meant for my kitchen cabinet painting project, so I'm in a tizzy to finish the rest of my in-progress projects so I can move on to that. The kitchen is definitely a place I don't want to be in limbo for 6 months…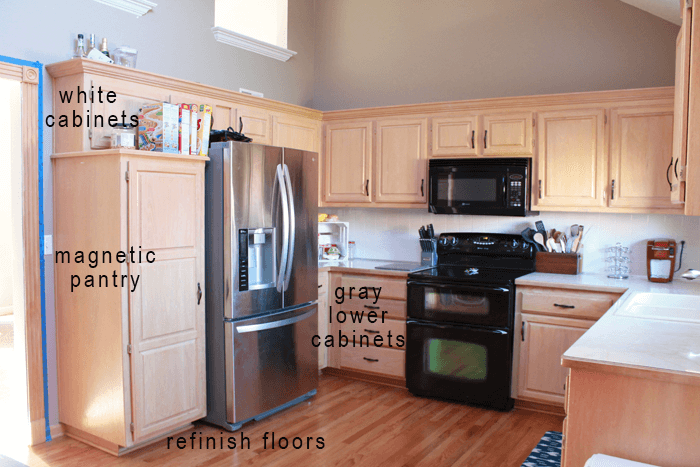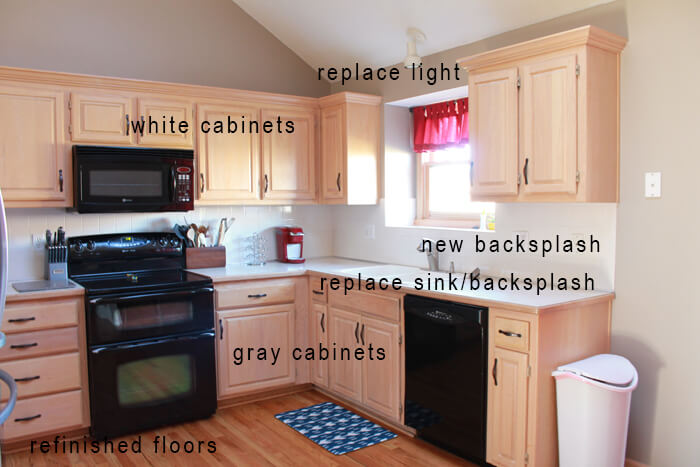 So, exactly how many projects do I have in limbo right now??? Too many to count. Some of them are still completely in my head but I feel as though they need to be finished before I can start on the kitchen. So, here's the list:
Finish coffee table that's been sitting in the garage for 2 months – I ran into a snag when I realized that stripping it wasn't enough, I'm going to have to sand it down to open up the wood grain so it will take the stain I want to use on it. Sanding that will take 10 minutes because I've already stripped it twice. See this is what blobs do. They put off 10 minute tasks for 2 months.
Repaint bedroom furniture – I keep bouncing from room to room but I feel like I want just one finished room in my house to hang out in. I feel like budget wise our bedroom is the most attainable since I don't have to buy any new big pieces of furniture or anything. I have the paint and stain, I just need to get going on it. This should be an easy project. Then I just need to buy picture frames and get some stuff on the wall and it'll be pretty much done – minus the headboard!
This picture is pretty "outdated." I've got a new bedspread and pillows that completely change the look.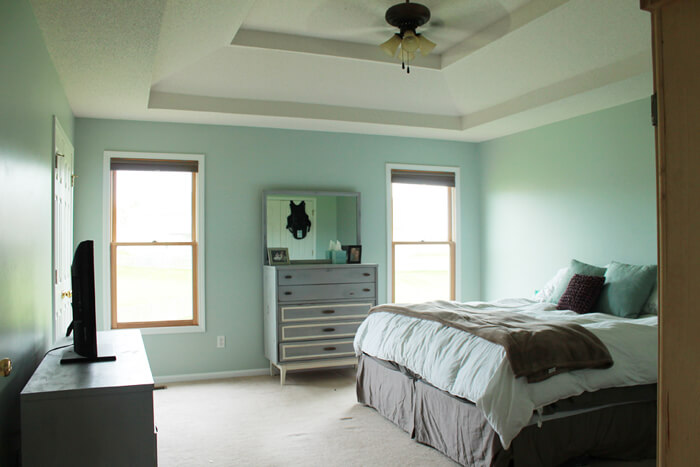 Hang coat rack – I bought a coat rack last Friday. I know exactly where I want to put it. It requires 2 nails. It'll probably be leaning against the wall for a year. #blobbing
Redo stair banisters – This one I'm a little upset about because I should be done with it but I can't get the product to work the way I want, so pretty much I'm going to be starting completely over and sanding down to bare wood and redoing it. Same issue as the coffee table, I need to get it to bare wood so it'll take the stain. I can't get the gel stain to look right with all the grooves. I just spent $35 on oil based gel stain that I thought was water based and would have solved my problem. This is the real DIY life.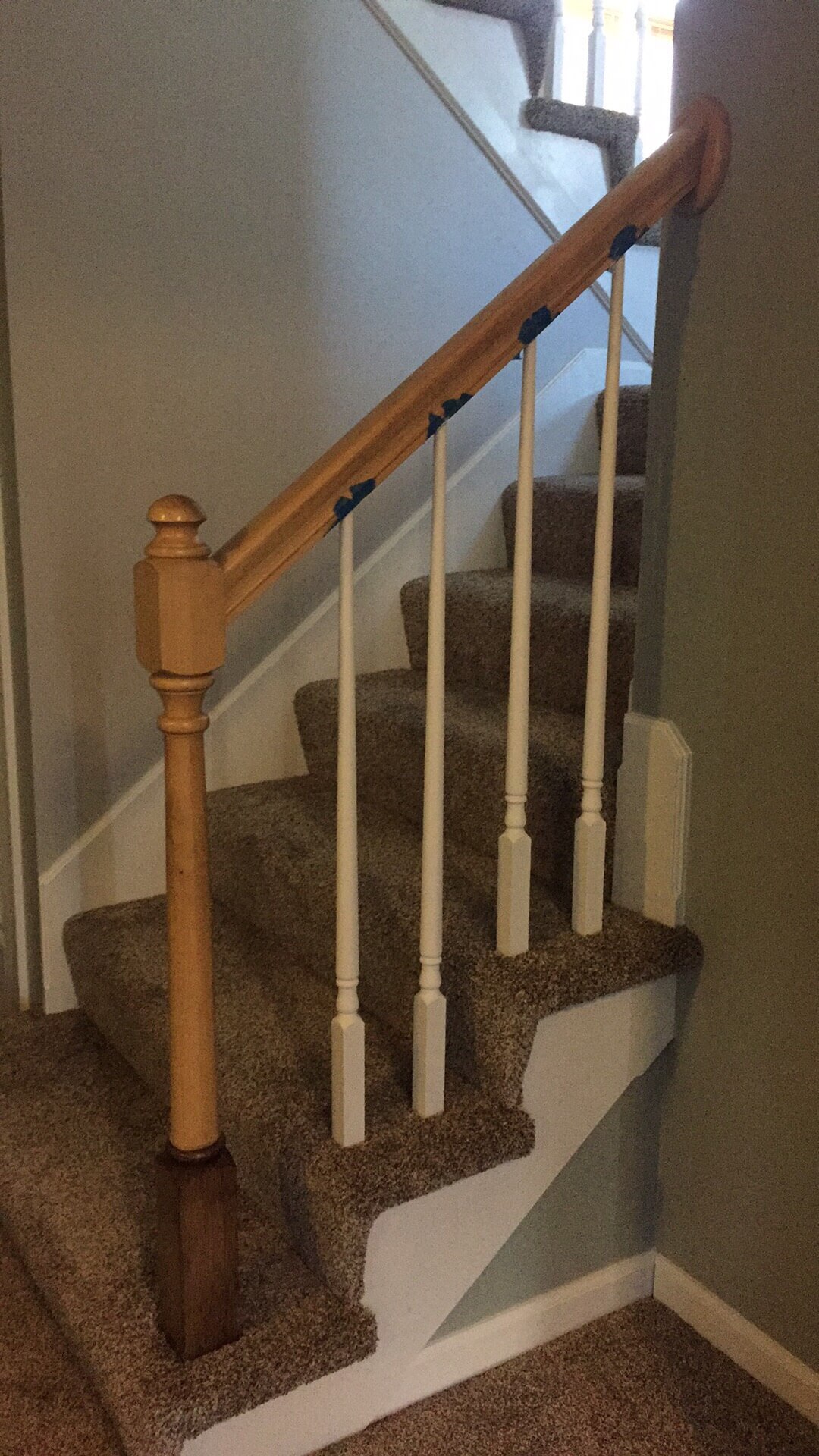 Okay I guess this list doesn't sound that long, and surely I can knock it out this week if I work hard on it, but I keep getting distracted with ideas to build a shelf for my living room, or some other project that would be nice but we aren't ready for.
Wish me luck and tell me all your secrets for being productive!!