Lately, I've really been wanting to step up my blog by investing in a new "real" camera and learning how to take great pictures. While financially I'm not quite ready for that, I did go out on a limb last week and read about the Rule of Thirds.
This is probably really basic stuff, right? I'm sure everyone knows about it, so I'm not going to explain what it is. (Read the link above if you don't know.) But I did decide to break out the grid feature on my iPhone camera this weekend in Minnesota. Who knew that thing actually had a purpose. Everyone but me. That's who.
Anyways, these are the two photos of the Minneapolis skyline that I'm the most proud of. This is also as much of a vacation recap as you're getting, because I'll be honest and say it really bores me when people go on and on about a vacation on their blogs. Unless there's a funny story. That I will read. I had a great time, but no super funny stories that stand out, sorry.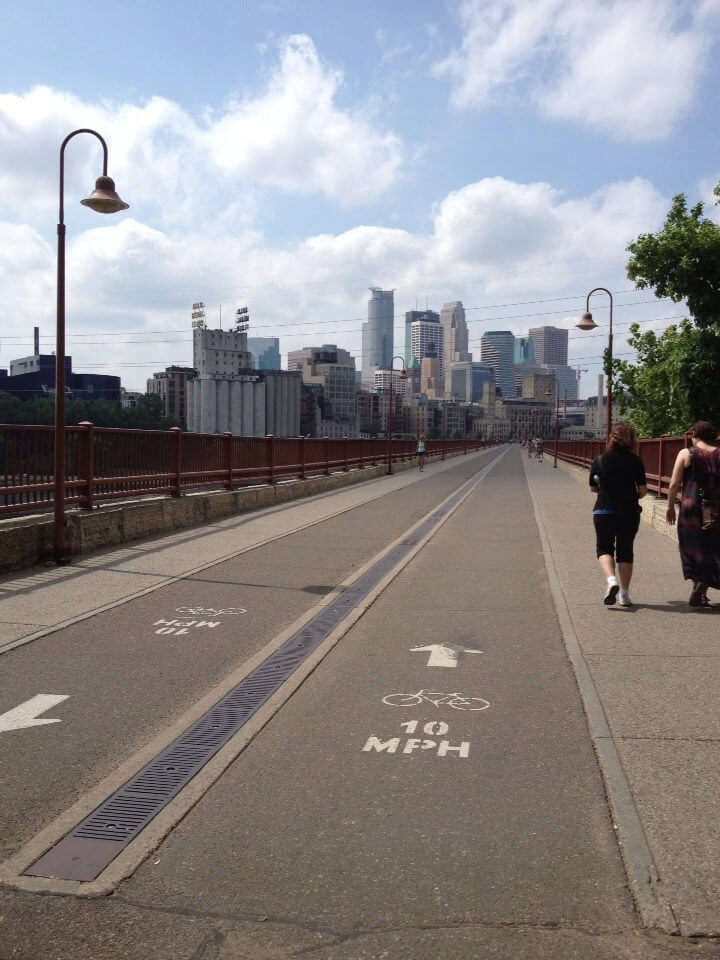 I didn't edit these or anything, and now I'm questioning if I used the rule right…but like I said, I had out the grid. So I'm trusting that it didn't lead me astray.
Anyways, what do you think? Do I have what it takes to be a professional photographer?
Don't worry. I'm not quitting my day job anytime soon.
And I lied. One more tidbit about my trip to Minneapolis. I finally went to an Ikea! And spent $200… Expect a reveal of sorts in the next couple weeks. :)
Comments
comments