I'm not sure that I'm actually considering this my first Mother's Day, more like my first unofficial Mother's Day since our little baby isn't quite here yet. But the holiday still makes me think about becoming a mom soon and how this time next year, it'll be official.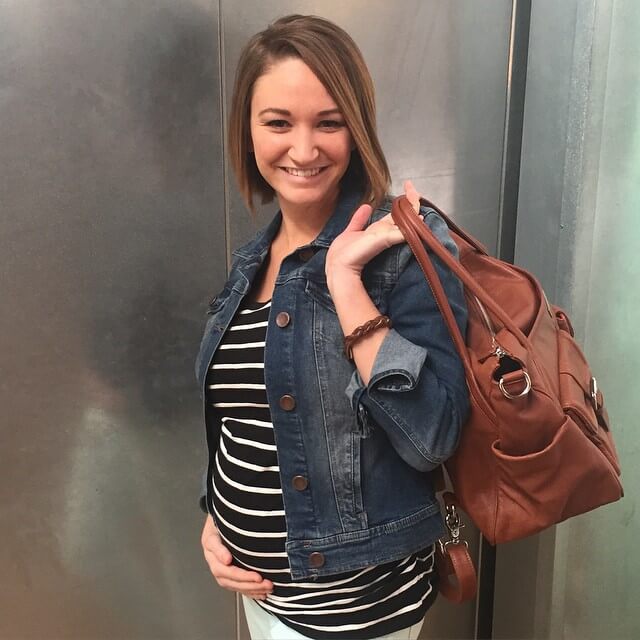 Some people have asked why we rushed in to getting pregnant so soon after being married (only about 5 months), and the answer is partly because we wanted to and partly because it did happen a little sooner than we thought it would! We thought it would take months of trying, and that wasn't quite the case for us. It only took 1 month of unsuccessful trying and then the next month…boom. I couldn't believe it.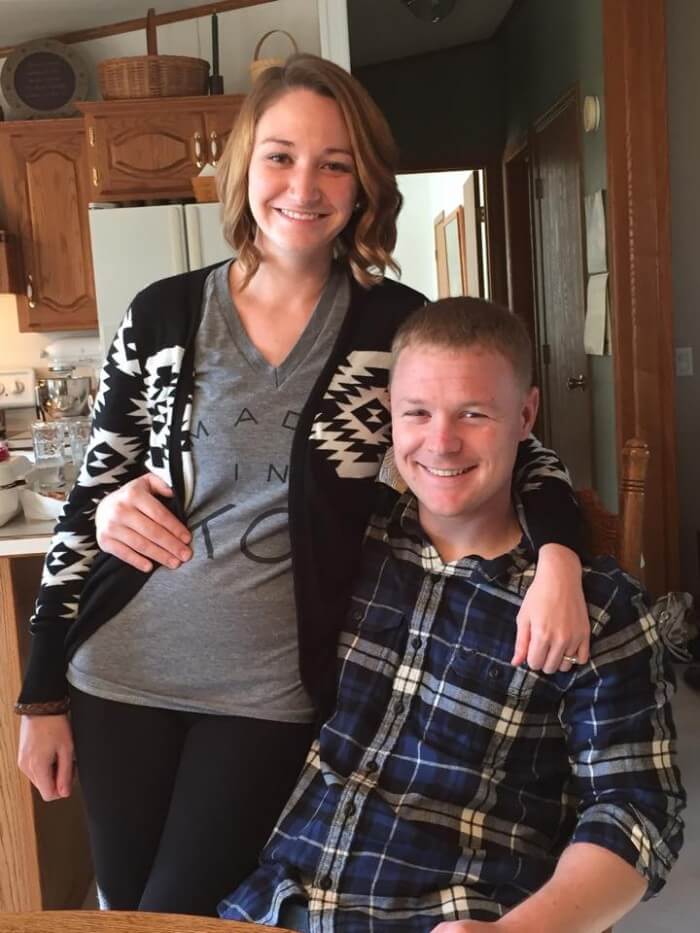 Ever since I had quit taking my birth control pills I kept having conversations with my mom and my sister about "what if I'm pregnant right now and we just don't know it yet???" Then when I was just a few hours late, I told my mom that I was dying to take a pregnancy test, but was going to try to be a rational person and wait an extra week. I lasted 2 days after that. Two long, sleepless nights of really really wanting to go buy and take my first pregnancy test. So finally, after already laying awake for a few hours on Sunday morning, I woke up Will around 7 am and told him we have to go to Target and buy a test as soon as they open. I couldn't take it any longer.
So off to the store we went, Will bringing a list of other things we needed to buy too because apparently he did not understand the urgency of the situation. I guess he's actually the rational one! I decided on a ClearBlue pregnancy test because I did not want to mess with reading between the lines, I just wanted to know if I was pregnant or not pregnant.
I texted one of my friends through the whole entire process because she told me as soon as she found out when she was pregnant a few months earlier, and I knew I could trust her. Plus, Will wasn't mirroring the anxiety and excitement I had about taking the test. So then after I took it I just stared at it and waited…and then…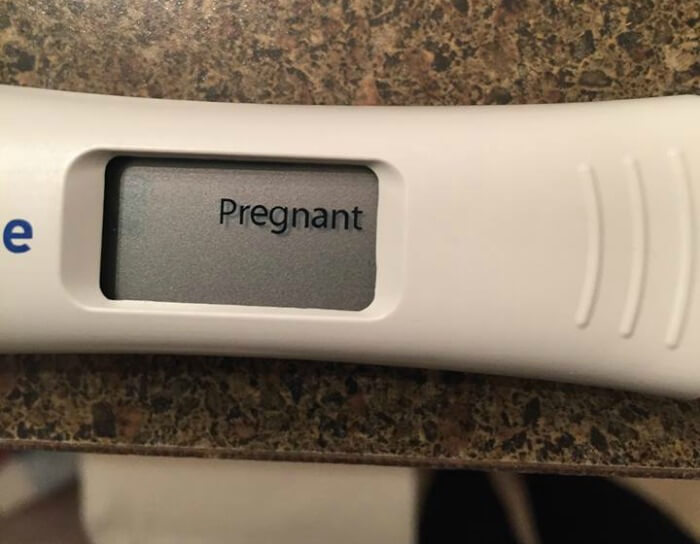 I remember that I expected instant excitement, but my first emotion was definitely fear. Ha! Like holy crap, this is happening and there is no going back! I was mostly thinking about the process of delivering a baby at that point. But a few seconds later the excitement hit and I yelled to Will, "Hey!! I think there's something you should see in here!"
It was a pretty surreal moment. Like you kind of feel like something really big should be happening, like a party or something, but then the day just goes on like it would have any other day. I kept the pregnancy test in the bathroom drawer and checked it out every hour or so until it finally died. "Yep, still pregnant," I thought every time I looked at it. :)
We decided not to tell our families until Christmas since it was just 10 days away and then I realized that it was exactly 1 year since we had gotten engaged, which was pretty neat! And one of my absolute favorite parts of sharing our news was this video we got of my mom on Christmas morning.
And another Mother's Day video :)

I was selected for this opportunity as a member of Clever Girls and the content and opinions expressed here are all my own.