I'm so thankful that Monday is over…and we're one day closer to the weekend.
Lately I've been kind of grumpy about the work week. Maybe it's because everyone is naturally grumpy about the workweek, or maybe it's because I have these visions of myself owning my own shop and spending my day in the back room studio painting furniture with happy, bright colors.
And of course I'll have a best friend type of employee that is working the register and helping keep the place up and decorated. And when it's not so busy, we'll spend our afternoons "working" on really fun, awesome projects instead of doing boring office work. And maybe we'll even have classes in the evenings so our shoppers can help us make fun awesome projects.
Don't worry, I haven't spent anytime thinking about this at all. And also don't worry, I have a GREAT job right now, I'm just one of those people who dreams alot about all the other stuff I could be doing.
Well as close as I'm getting to that dream right now is my First Fridays booth.
Last month, it looked like this: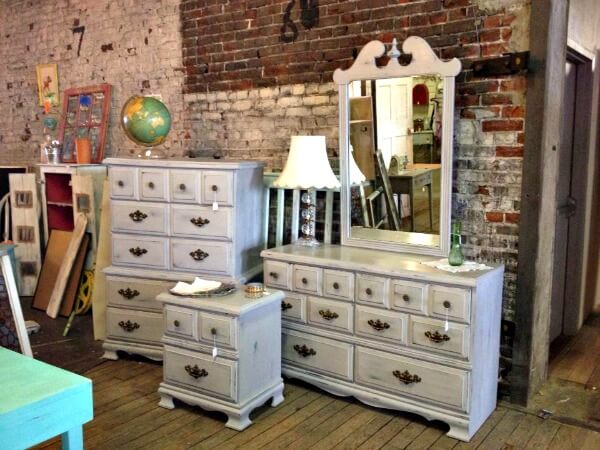 Well after a little turnover and some additions I helped my mom my mom helped me put up last weekend, it now looks like this: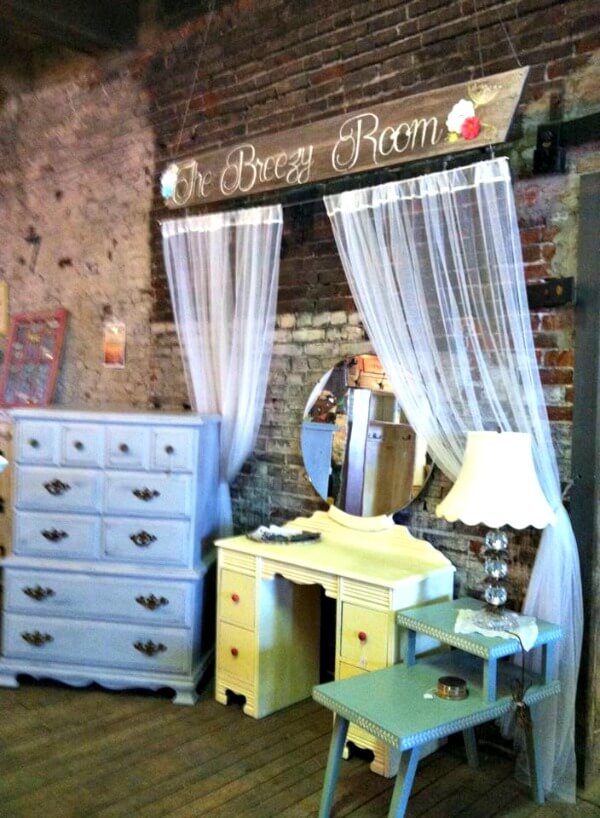 And once again, I apologize about the blurry iPhone pictures! I love the sign my sister made with the curtains. I feel like it looks like things are meant to be there, not like I just threw a bunch of random furniture into a rented space.
And the sign gives me future real business an official name. I think we're stuck with The Breezy Room, and I don't hate it!
I would love to sell everything in the booth this month and make enough money to buy myself a real camera! :) We'll see.
If you're from the KC area, come out to First Fridays in the West Bottoms this weekend! Check out the Bella Patina Facebook page for more information.
Comments
comments