Is it tacky to be so proud of the way you proposed to your bridesmaids? Well then call me tacky, because I am.
I found the idea on Pinterest, but let's give credit where credit it due – I actually got the idea from this bakery's website.
Yesterday, at 10:15 am, I got ahold of a local bakery and begged them to make me three last minute sugar cookies in the shape of a bridal dress with "Will you be my bridesmaid?" written on them. The lady was super nice and said it wouldn't be a problem and she would have them done by 1 o'clock.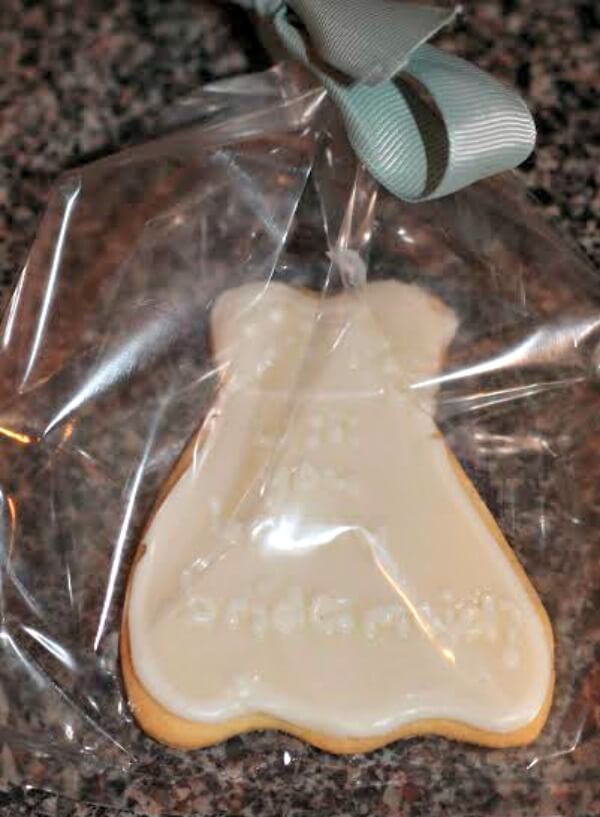 It's kind of hard to read the writing in this picture, but I promise that's what they say. I sent the fiance to go pick them up, and she gave them to him for free! I thought that was super nice. I know they were only $.70 each, but still. If her plan was to get future business for the wedding, she might have pulled it off.
I just bought party favor bags and used some turquoise ribbon I had to pretty them up at a little. I obviously am not a bow expert.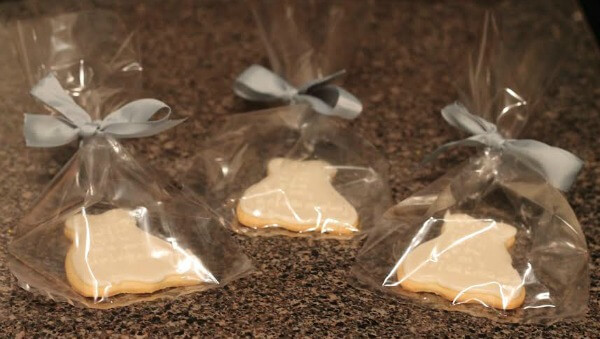 When I got to the restaurant to meet my friends I just said, "I'm not going to get down on one knee, but will you guys be my bridesmaids?"
And, they said yes!!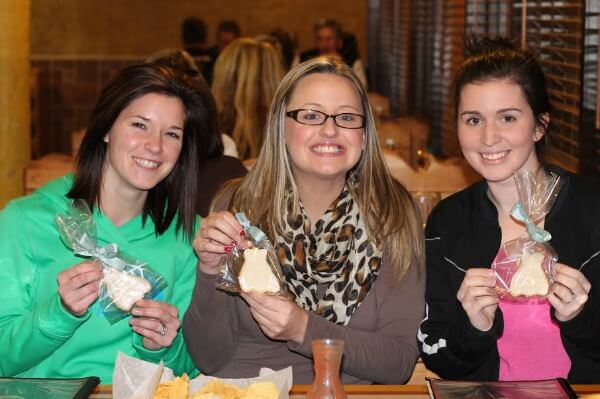 Then I had to admit that no, I did not make these myself, but I had to do something special because I'm a blogger. Nothing can be ordinary. I'm already planning their bridesmaid gifts and it's getting kind of ridiculous, because I just want to get them everything for the wedding day, and everything is not cheap.
Comments
comments