Originally, I wasn't going to buy a new full size tree this year. The boyfriend and I won't even be home for Christmas, as we'll be going between our hometowns to spend the holiday with our families. I decided that we could just use the little Christmas tree I bought for my booth at Bella Patina after the sale, and that would be good enough.
But then the sentiments of our first Christmas living together started to get to me. Plus, who cares about the Christmas tree on Christmas day, it's used more to put you in the holiday spirit all month long. And I'm a decor blogger, for cryin' out loud! I need a real (fake but full size) Christmas tree.
So I braved the Black Friday crowd and headed out with my mom in search of a tree. Turns out, now that Black Friday is on Thursday, 7 am shopping on Friday isn't all that scary. And the sales suck. 20-30% off? I know they can do better than that! So that was a bust.
(I did however get a new chain for this necklace I broke 2 years ago while I was out.)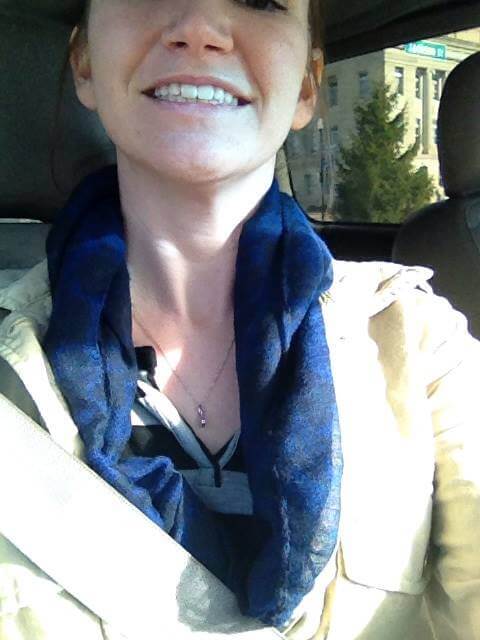 But I remembered seeing an ad for Michael's that said Christmas trees were 50% off all weekend. Then they had a coupon for an extra 30% off, including sale items. That was more like it. Friday evening I drug my sister into a Michael's and stood for many long minutes staring at the Christmas trees. Naively I decided I wouldn't spend more than $50.00 on a Christmas tree. Ha. Ha ha. That was, until I decided I wanted the most expensive tree they had.
I did the math which would be about $125, tried calling the boyfriend for permission (this does come out of the joint account since we will both be feeling the holiday spirit) and he didn't answer. I panicked, asked my sister approximately 2 trillion times what I should do, walked in circles around the store, called him again, then took his non-answering as a "yes."
So we finally made our way to the register. I was really going to do this. (I haven't told you how much I really hate spending money.) Then we realized that the extra 30% off coupon ended at noon. Shoot. I panicked some more, and then claimed that I would not be spending $200 (which was the 50% off price) on a Christmas tree I meant to only spend $50 on. So then I went home sad.
Actually, we went to Target…where I wanted all the Christmas decorations and a tree to put them on. Then the boyfriend called me back. He said he didn't care how much it costs, if I wanted it, I should get it. Say what? But no, I really can't do that. I mean, do we really need a Christmas tree? So I told him I didn't know what I was going to do and got off the phone.
Then I bought gingerbread men, chips and dip, and prepared for our cousin girl's night. As soon as my cousins got to my apartment, I bombarded them with the story of the Christmas tree, asked their opinions, and then drug one of my cousins to Michael's to go get that dang tree. Forget the extra 30% off. I need a full size Christmas tree.
I pulled my car around to pick up the tree and a couple employees were helping me load it into the back seat. All was well, and then I went to close the door, and it bounced back in my face. Seriously, why do they make the Christmas tree box just a couple inches longer than the average back seat of a car? This led to my cousin and I shoving the box in awkward angles to get the door closed. We were crying we were laughing so hard, and we eventually dismissed the employees. Not because we didn't need their help, but because this was getting embarrassing.
Needless to say, we did finally get it home, but it's a good thing my cousin is thin. Because she was working with about 5 of inches space between her chin and the dashboard. It was only about a 5 minute drive, but it was super funny to see her riding that way all for this dang Christmas tree.
After ALL this, and after the tree was set up, my mom texted me to tell me that there was another sale the next morning for 25% off instead of 30%. I about lost it. So my sister and I took the receipt hoping they'd let us do a fake exchange because we wanted to get around reboxing the already decorated tree. We finally caught a break here and the cashier informed us that those extra sales did not apply to Christmas trees over 4 feet, which means I got the best deal I was ever going to get, which was a relief.
Are exhausted you from reading this? Kudos if you stuck through the whole thing. Basically, my entire point is that I bought an expensive Christmas tree that was a much more stressful shopping experience than it should have been, and now I will be using it for the rest of my life. I am not going through that process again any time soon. No siree.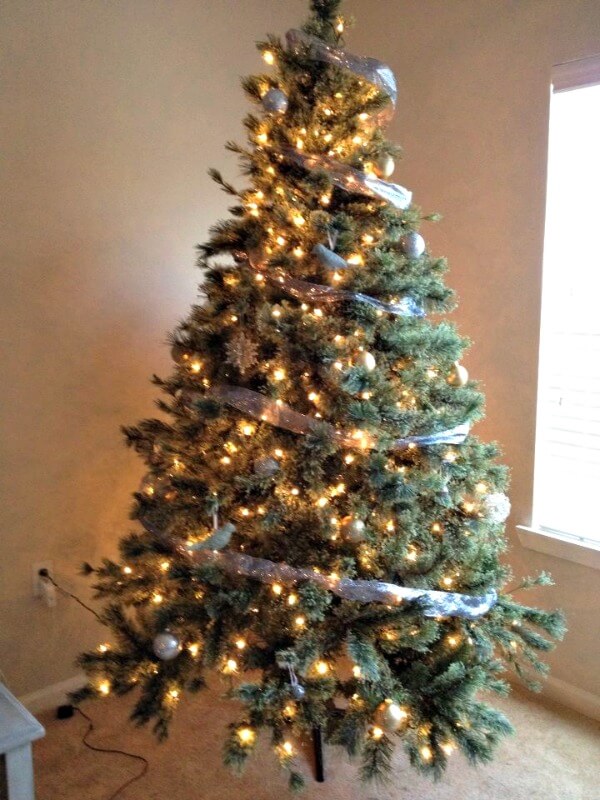 What is your worst Black Friday shopping experience? 
Comments
comments