I'm trying to figure out some way to organize one of my closets into a craft closet. At the moment, the closet is taken over with shoes. I have one wire organizer and the rest are just thrown up on the shelf that is in the middle of the closet.
All my craft supplies are pretty much in the back of my car. Yes, including the paint. I was toting it all around between my parents' shed and my boyfriend's garage for the various projects I was working on, and when they were finished I had no place to keep the stuff except my car.
Hence the need to reorganize the closet.
I hate the wire shoe organizers. They're a pain to put together and fall apart anytime anything else touches them. Not to mention I don't feel like they offer much organization without taking up a bunch of space.
I'm looking for something that organizes my shoes while still leaving me enough room to organize my craft supplies.
I'm okay with the pockets on the back of a door for sandals and flats, and I'm sure I can find a reasonably priced one at any store such as Target, Walmart, or Bed Bath and Beyond.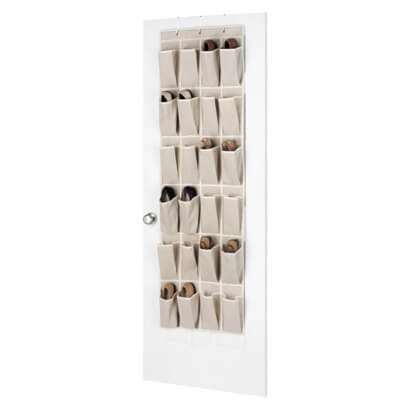 This Over-The-Door Shoe Organizer is $16 from Target. Nothing too fancy but it gets the job done.
Organizing the boots is a little more tricky. I'm not a huge shoe girl (gasp!), so I only own like 4 pairs of boots, but that's enough to throw my closet into chaos when they're just thrown in there willy nilly.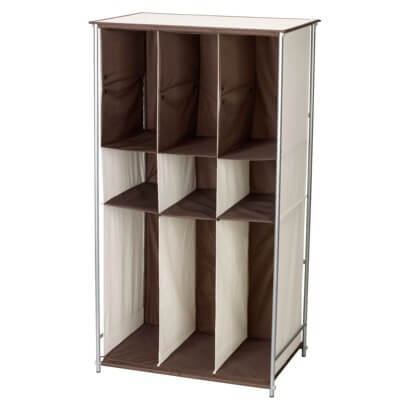 This Household Essential Transformer Boot Storage, also from Target, is $40 (a bit expensive) but it takes up more space than I'd like and doesn't hold many pairs.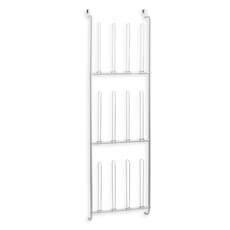 This Real Simple Over-The-Door Boot Organizer may be a contender from Bed, Bath, and Beyond. It's $35, which is still a bit pricy, but would definitely save some space.
Luckily my closet has 2 doors so that would work out okay, as long as the doors will still close when the organizers are full of shoes.
Hopefully I can figure out a solution soon! Ideas are welcome!
Comments
comments