Everywhere I look (okay Facebook and blogs) everyone is talking about how much they want spring to make its appearance already. All this wishful spring thinking is making me dread this winter even more, and I'm having more and more trouble getting out of my warm bed in the cold mornings. Almost every morning I set my alarm for 5 am so that I'll get my workout out of the way early, and every time I wake up, think about how cold it is, and reset my alarm so I have just enough time to get ready for work.
While the weather might not be too great right now, I still have a lot of good stuff going on. I thought I'd make a little list to let you in on the small things going on around here.
1. Today I bought a space heater for my garage. This weekend I'll have no excuses for not finishing a few projects. I'm already getting excited to get it plugged in and get to painting. I do wish I had some neater pieces to be working on, but since there aren't too many arctic garage sales going on right now, I haven't worked too hard to find anything new recently. I am going to try to be a little more creative with the things that I have. I'm getting bored with just painting things a single color.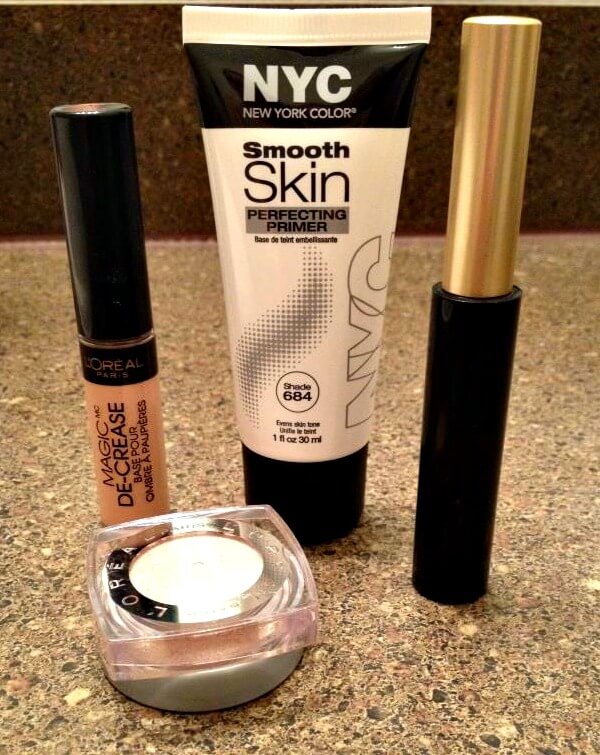 2. Today was the perfect day to read this post about being "flawless on a budget" because I'd been saving up some money to go blow on some fancy pants products from MAC this weekend. Instead, I headed over to Target and got 5 different kinds of new makeup for less than $50!!! There's only four pictured here because I'm going to have to take the foundation I bought back since it was a little light for my face. Can you believe Target doesn't have mirrors in their make up department so you can sample all their products? Tsk tsk!
3. I ordered five possible bridesmaid dresses yesterday and they shipped today! They should be here in 2-5 days…I can hardly stand the wait. The estimated delivery date is Thursday! I may take Thursday afternoon off work so we can get some other wedding stuff out of the way, like our wedding registry. Will has the day off but works all weekend, so it might be the only day we have this week. I have a feeling it will be a good day!
Regardless of the weather and circumstances we can't control, it's always the little things that make me smile and help me survive until spring!
What good things are going on in your life that even the cold weather can't ruin? 
Comments
comments