In exactly four months from today, I'll be getting married. The thought terrifies me. Not because I'm scared of commitment, but because there is still so much to do. And I've been so busy lately that a load of laundry has been sitting in my dryer for over a week now.
I am going to spend this weekend with my mom and sister to knock out as much wedding stuff as we can. And hopefully we'll get this bridesmaid dress thing figured out soon. Warning: Finding dresses in different shades of the same color to make an "ombre" effect is much more difficult than you would think. Not only do you have to find complimenting colors, you also have to find complimenting styles and make sure they're formal enough but not too formal for the event.
Here are some dresses we liked on couple of my girls. First, my sister, who is the maid of honor.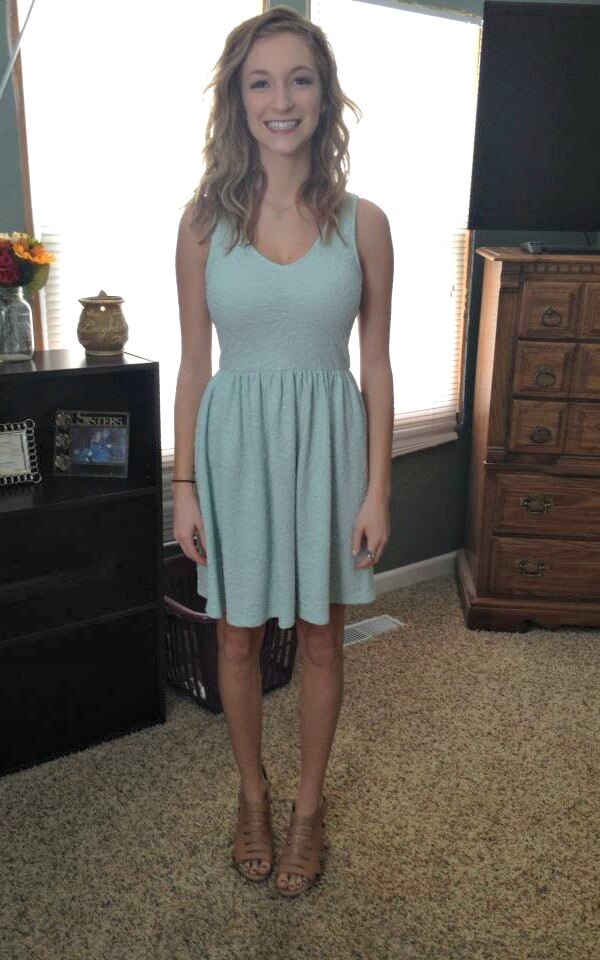 My only reservation about this dress is that it isn't dressy enough, especially for the maid of honor. However I am ordering a little sparkly belt off of Etsy, so maybe that will make it more "fancy." And my sister's a fashionista, so I know she can make it look good with some glam jewelry. If anyone can pull it off, it's her!
Then I just loved this dress on my friend, Danielle. These girls and their socks…I tell ya. :)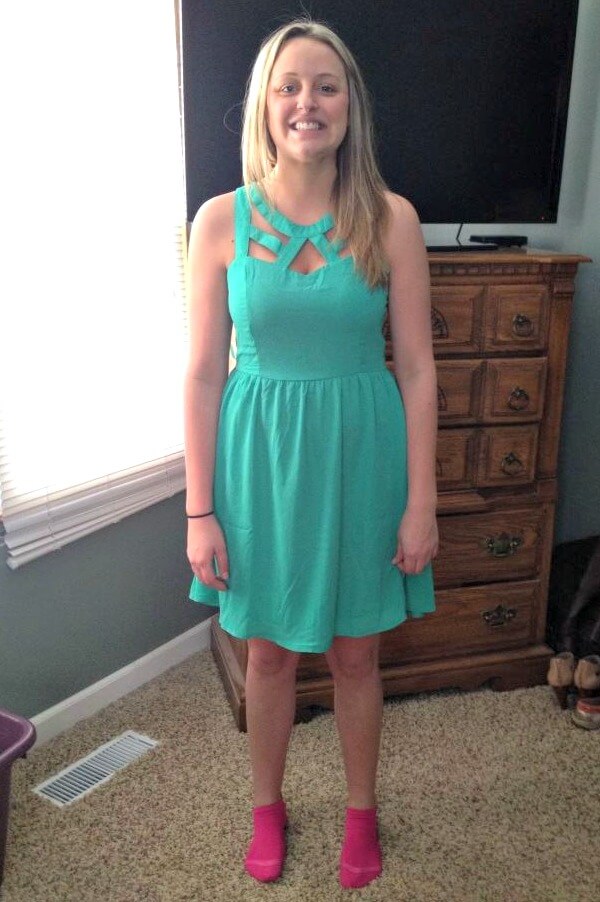 Ashley and Danielle would be at opposite ends of the spectrum, with two girls (and two colors) in between. I have one of the other dresses, but I'm still looking for the second dress in line. So maybe we have 3 out of 4 pinned down?
Tonight I'm volunteering with Big Brother Big Sisters and hanging out with my Little. I think she's going to work on a Valentine's Day canvas craft project and I'll work some more on my cake topper. After I put away the laundry that is.
What do you think about these dresses? Do you think we can make them work together? 
Comments
comments